Tweet

"What are you doing differently? Your hair feels different. It's thicker." These were the words my hair stylist said to me after I'd been using the iRestore Laser Hair Growth System for a couple of months. I hadn't told her I was using it, but when she put her fingers through my hair, she knew something had changed.
So, yes, I have hair loss. I am one of millions of women and men who do. It's difficult to describe the psychological toll hair loss takes on a person with it. Perhaps it's harder for women. Men of a certain age are expected to lose their hair; women are not. It's our crowning glory, a characteristic of our beauty and youth. To lose it, for whatever reason, is difficult. The iRestore Laser Hair Growth System literature says not to expect hair growth before three months, but after about a month of using it, I noticed a few important changes, which I'll get to in a second. First, for those who have not read my introduction to iRestore or seen my video about it, the iRestore Laser Hair Growth System includes a helmet that uses laser technology, also known as low level light therapy, to grow hair. It's FDA-cleared, by the way which I think is important. The System also includes a shampoo, supplements and a hair serum — and it works. But don't take my word for it …
A new press release states that the results of an independent study found that 100% of users grew hair using iRestore. I just need to repeat that because it's so awesome. One Hundred Percent of iRestore users grew hair!  And I'm one of them! I'm practically giddy with glee!
So, before you read that press release, let me tell you about the changes I've noticed since using iRestore.
My hair falls out like crazy in the fall. And, it's not just me. It's something that happens that has to do with the cycles of hair growth. But, knowing that doesn't make me less crazy when it happens. Every time September rolls around, it's a guarantee that I will be pulling clumps of hair from my shower drain. I was expecting to see the same pattern this past September – but I didn't. Something that had been happening for years didn't happen! My hair didn't fall out! I noticed NO extra hair in the shower drain! (There are not enough exclamation points in the world to convey my feelings about this. It was miraculous!)
My hair feels thicker. And it feels more like, well, hair. It's not, for lack of a better word, fluff.
When I run my fingers through my hair, my hand comes away without dozens of hairs between my fingers.
I don't see hairs on my pillow every morning.
I am not pulling stray hairs off my clothing every day.
My eyebrows have gotten thicker. (Ok, this is not part of the iRenew Hair Growth System that I know of, but it's an indisputable fact. My eyebrows, which are extremely thin, have gotten thicker. Perhaps it's from the supplements which are part of the iRestore Hair Growth System? I do not know, but I am thrilled.
I have been documenting my iRestore hair growth journey in photos. Oh, it's so difficult to do that. It's one thing to know my hair is thinning; it's another to SEE it on the back of my head. (I swear by Toppik to keep me confident about my thinning hair. Read my review here.)
And, as promised, here's the press release, in its entirety, about the independent study that finds that 100 percent of users of the iRestore Hair Growth System grew hair!
One more thing … you'll find photos of my hair after the press release. Read on …
100 Percent of Subjects Using the iRestore Showed Hair Growth Upon Completion of a Randomized Trial
Los Angeles, Calif., Oct. 10, 2017 – Freedom Laser Therapy, founded in 2003 to provide safe and effective solutions for health and beauty, today announces the completion of a clinical study for its FDA-cleared laser hair growth device, the iRestore Laser Hair Growth System. Upon completion of the study, 100 percent of men and women using the iRestore laser helmet showed hair growth, with an average increase in hair count of more than 43 percent.
The iRestore Laser Hair Growth System uses low-level light therapy (LLLT), a technology that has been clinically proven to treat hair loss and help regrow hair without drugs, surgeries or negative side effects. Conducted by board-certified laser surgeon and American Academy of Dermatology member Dr. Adam B. Bodian, M.D., the 16-week clinical trial comprised 40 subjects in a randomized, double blind study using 20 active iRestore devices and 20 inactive, placebo devices.
"The results of this efficacy study suggest that the emerging low-level laser technology of the iRestore device plays a significant role in the physician's toolkit of therapies for the disease Androgenetic Alopecia," said Dr. Bodian.
The iRestore Laser Hair Growth System was created in response to the prevalence and psychological impact of hereditary hair loss, which affects two thirds of American men over the age of thirty-five, and forty percent of American women over the age of forty. "Our aim is to provide non-invasive, convenient and effective solutions for people suffering from hair loss," said Craig Nabat, CEO of Freedom Laser Therapy. "We're excited to share this study supporting that iRestore can stimulate the regrowth of hair in individuals with androgenic alopecia after 16 weeks of treatment."
Characterized by thinning on the crown and a receding hairline in men, and a widening part or overall thinning in women, androgenetic alopecia affects 80 million Americans according to the American Academy of Dermatology. In men, the most common cause is male pattern baldness, while in women hair loss is triggered by a variety of conditions and circumstances. Harnessing light energy from lasers to enhance hair cells' adenosine triphosphate (ATP) production and the metabolism rate within hair follicles, the iRestore is now shown to counteract androgenetic alopecia in men and women, extending the growth phase of the hair cycle and reactivating dormant hairs.
The subjects of the study were each provided with a test device, unspecified as to active or placebo. Subjects were instructed on the proper use and care of the device and directed to use it at home for 30 minutes every other day, for 16 weeks. The study was developed and directed by a third party consulting firm, NST Consulting, LLC., and Freedom Laser Therapy had no direct involvement in the research.
An online press room including the study results, testimonial videos, before and after photos, and additional product imagery and videos can be seen here.
***
That is pretty impressive, don't you agree?
I've been using the iRestore helmet every other day since the end of Ju. Here are photos of my progress to date. Do you see a difference? So far, I am happy – and it's only going to get better from here. 100 percent!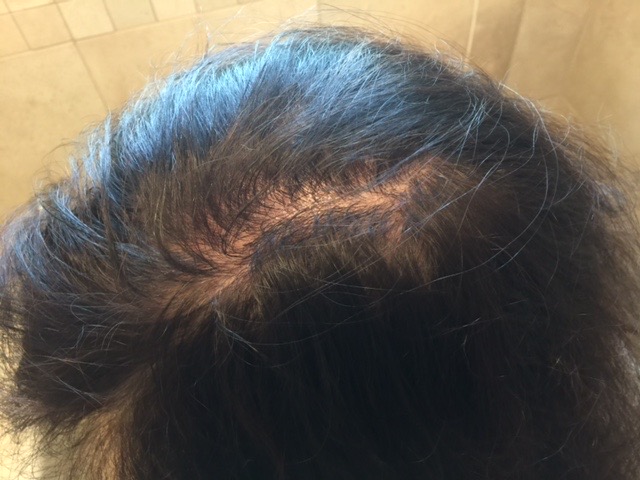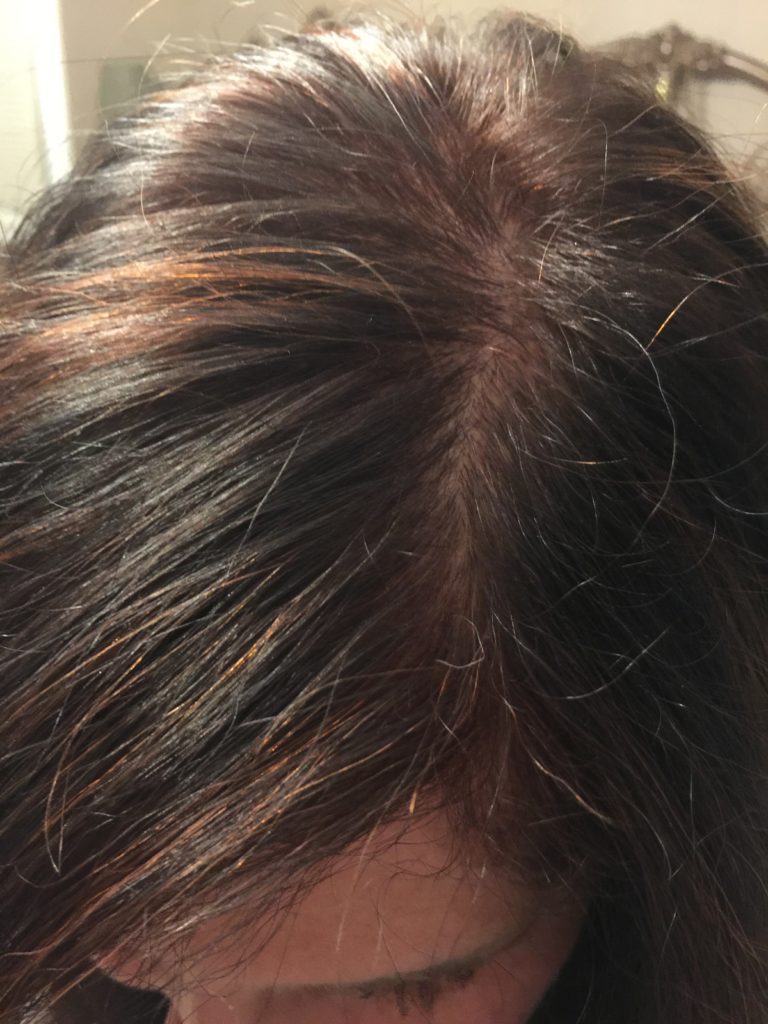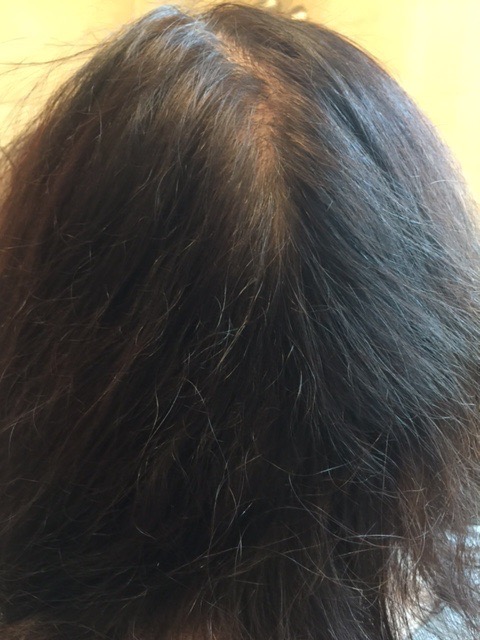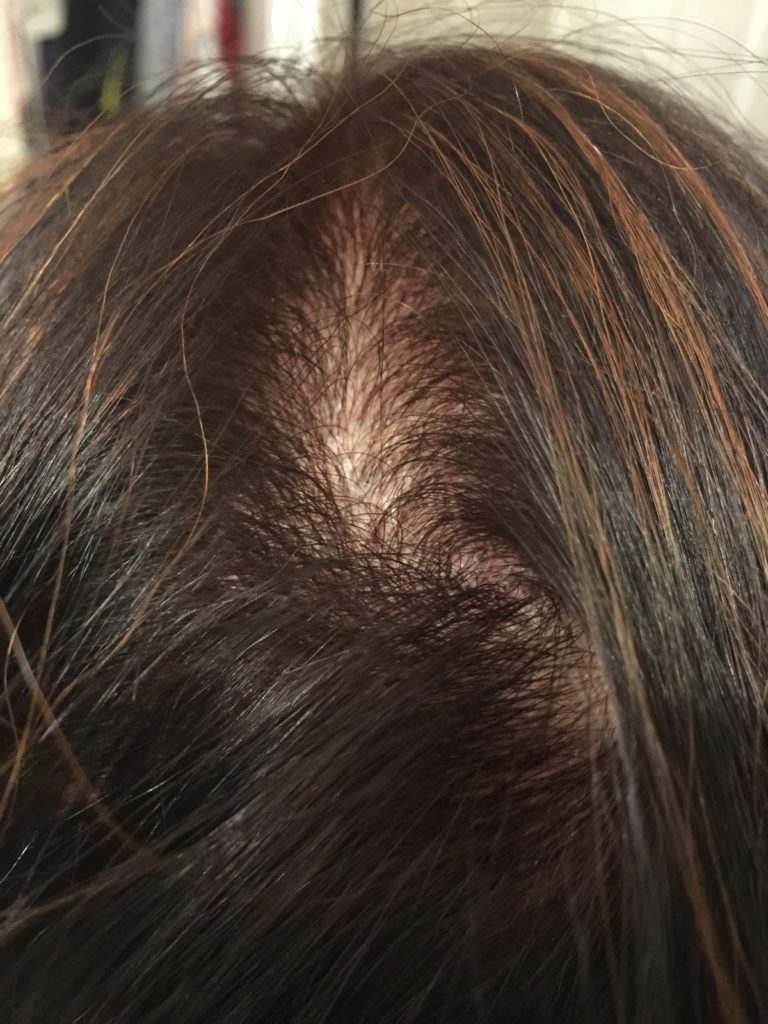 Want to learn more about the iRestore Hair Growth System? Click this link to their website.
YOU MAY ALSO LIKE:
What You Need to Know About Hair Loss, From a Dermatologist
iRestore Hair Loss System Video Review by Melody Lesser