Tweet

I received a complimentary iRestore Hair Growth System in order to review for my readers. All opinions, below and on social media, are my own honest ones.
August is National Hair Loss Awareness Month. Is that a real thing? I can assure you it is, although I'd bet that the many millions of men and women who suffer from hair loss don't even know about it. Or care, frankly. And I can say this with certainty because I am one of them.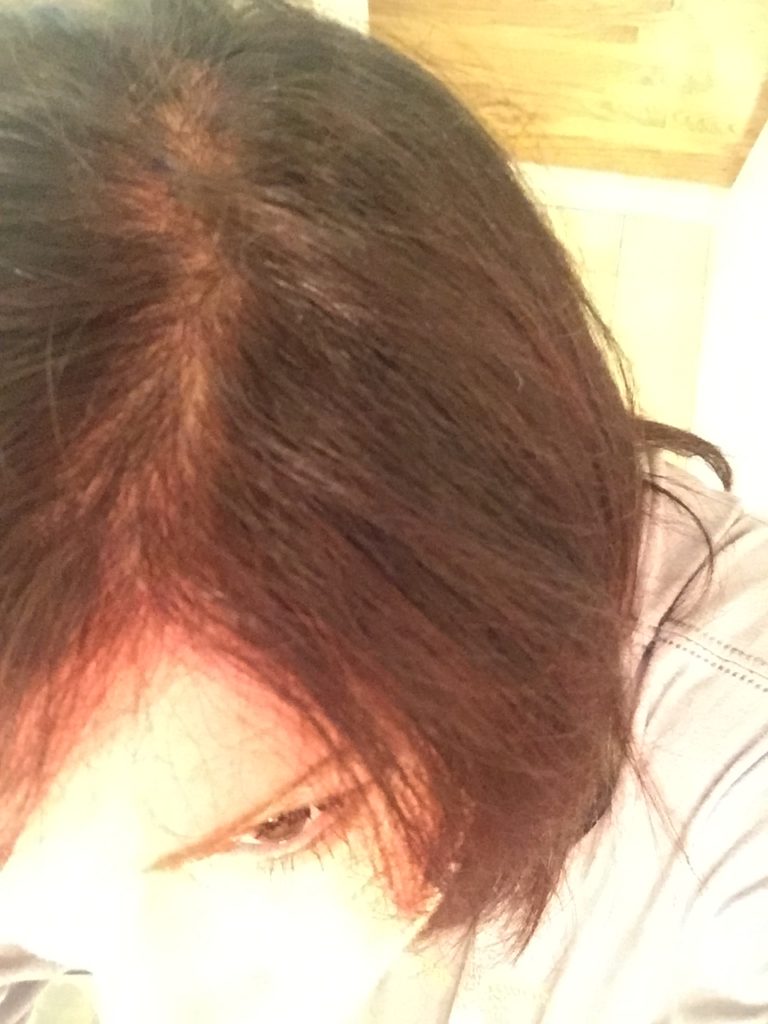 Hair loss affects both men and women but, according to some research, about 50% of men and 40% of women suffer from it. (I've seen those statistics in reverse too, by the way.)
It is considered normal to lose about 100 hairs from your head per day.
Hair loss can be attributed to certain medications, pregnancy, some health conditions, genetics and even hair care.
While researching for this post, I found the following statistics from the Belgraviacentre.com, a hair loss clinic in the U.K. …
*Almost half (47%) of hair loss sufferers would spend their life savings to regain a full head of hair.
*Roughly a third (30%) of hair loss sufferers would give up sex if it meant they would get their hair back.
*Hair loss is the body issue that women feel would make them least attractive to men.
Interesting, right? And additional proof that hair loss in men and women takes its toll on self-confidence.
Regular readers of EverBeautiful.com know that I suffer from hair loss. I've written about my experiences with Alopecia Areata (AA), an autoimmune condition that results in characteristic bald spots on the scalp. I've been fortunate in that every spot I've ever had was hidden underneath growing hair. I get steroid injections into the bald spot from my dermatologist when I am in an alopecia phase. They hurt, I curse and yell and I go again the following month until the hair begins to grow back. This usually takes from eight months to a year. But I also have non-AA general hair loss. I've tried Minoxidil, which worked for a while until I developed an allergy to it. I use thickening shampoos, avoid conditioner which can make my thin hair look thinner and I swallow Biotin, a supplement known to strengthen hair and nails on the daily. And, while I'm not willing to give up my life savings for a full head of hair, I sure do wish I could grow one. I'm self-conscious about my thinning hair. I use cosmetics to hide my thinning part. Toppik is fabulous as is ColorWow. Both do a great job of covering my thinning part and crown. But I want to grow hair.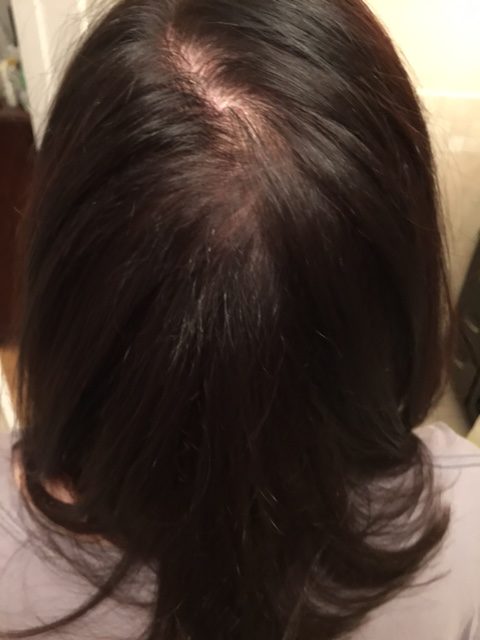 To this end, I have partnered with iRestore Hair Growth System, an FDA-cleared hair loss product line that includes a helmet that utilizes low level light therapy, a clinically proven method  to grow hair; a shampoo and serum, specially formulated to strengthen hair and a supplement that contains, among other things, Biotin, to help strengthen hair and prevent fallout.
I started using the products this week and I am going to document my experience and progress with the iRestore Hair Growth System throughout the process. The company website says to expect to see visible results, i.e., hair growth, within 12 to 24 weeks of continued use of 25 minute sessions with the helmet every other day. From around 4 to 6 months, optimal hair growth is expected and, of course, you should continue to use the helmet to maintain growth.
Join me as I embark on a hair growth journey. Follow me on these pages. You can subscribe to EverBeautiful.com so as to not miss an update. (Fill out the subscription form on the right side of my page.) Like my Facebook page. It's fun. I put up all sorts of things there. Follow me on Twitter @evrbeautiful and on Instagram here. And, if you want to learn more about the iRestore Hair Growth System, check out their website.
I've made the following video to show you how easy the iRestore Hair Growth helmet is to use.
 I hope it conveys the ease of use for the iRestore helmet and explains the process for you.
YOU MAY ALSO LIKE:
Is It Possible to Regrow Lost Hair?
Boost Your Favorite Moisturizer and Brighten Your Skin with Vitabrid
Exercises You Can Do at Your Desk

Tweet