Tweet

Interesting headline, right? And the answer is: I will let you know.
I just received a complimentary iRestore Advanced Hair Growth System for Men and Women to test and review for the readers of EverBeautiful.com. (Thank you, thank you, thank you, iRestore!) And, at the risk of having you see me in less than flattering photographs, starting with the one below, I am going to chronicle my hair growth journey and take you along with me.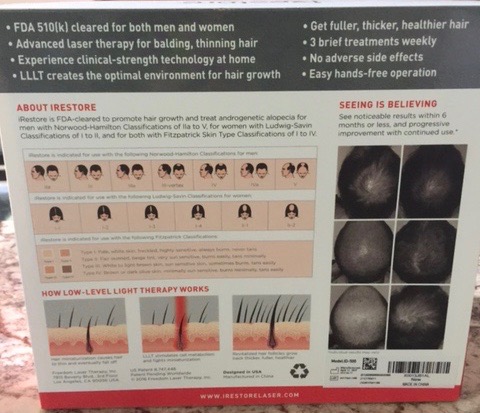 First, a little bit about iRestore Advanced Hair Growth System for Men and Women. It includes an FDA approved helmet that utilizes Low Level Light Therapy (LLLT) which has been clinically proven to quickly grow thicker, fuller hair for men and women. (I refer you again to the photo below.)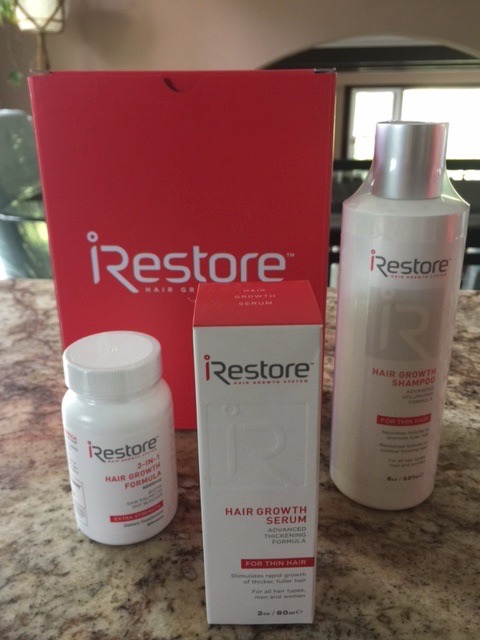 The helmet comes with a money-back guarantee and is used in conjunction with the Fast Hair Regrowth Bundle that combines a shampoo that's rich with nutrients to nourish and strengthen hair roots, a 3-in-1 supplement of biotin, saw palmetto and DBT blocker blend to revitalize hair follicles and improve hair density and a serum that is said to promote rapid growth of thicker, fuller hair. Each of these components can be purchased separately.
I am psyched – and, oh, all products are made in the USA and have been scientifically researched to grow hair!
Users of iRestore Advanced Hair Growth System can expect to see visible results within 12 to 24 weeks of continued use of 25-minute sessions three times a week. Of course, results may vary from person to person but, according to the company literature, you can expect to see a slowdown in hair loss in the first 2 to 4 months and regrowth at around 4 to 6 months. iRestore is expected to yield better results as you continue using it to maintain healthy hair growth.
I'm ready to do this!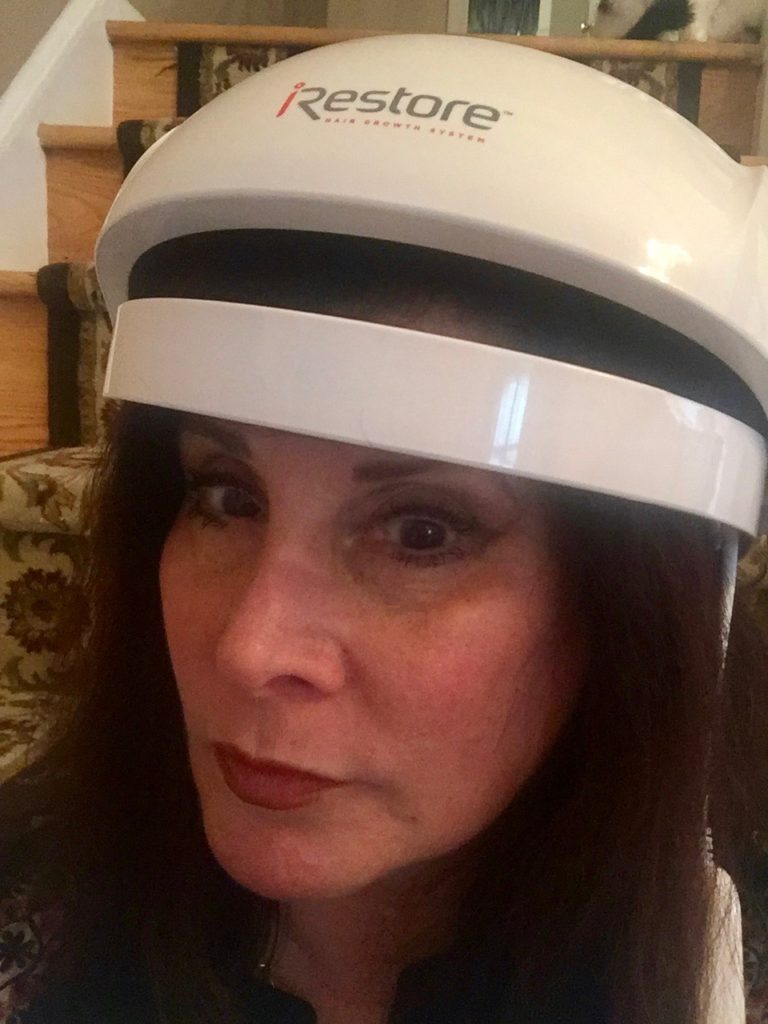 I understand that the helmet does not treat alopecia areata (AA), a condition that causes bald spots wherever there's hair. My regular readers know that I have AA and receive steroid injections in my scalp (ouch!) from my dermatologist to combat it. But, like many women my age (and younger and older), I have thinning hair. It makes me feel insecure, unhappy, less than and overall miserable. I use a variety of products to hide it (Toppik and ColorWow are my faves) but, the prospect of growing actual hair on my head? Wow!
So, follow me as I grow hair! And, if you want to grow your own, check out the iRestore Advanced Hair Growth System website for yourself.
YOU MAY ALSO LIKE:
Best Hair Looks from New York Fashion Week, Spring/Summer 2017
American History of Hairstyles Infographic (We All Love a Good Infographic, Amirite?)

Tweet