Tweet

From the sleek topknots at Cushnie et Ochs to windblown looks from Jill Stewart to textured low pony tails at Tanya Taylor's Spring/Summer 2018 show, it wasn't just the clothing that took center stage at New York Fashion Week which is in its fifth day of shows. Hair is as much of an accessory as, say, a pair of shoes or a statement necklace.
Here, some of the best hair looks so far …
Topknots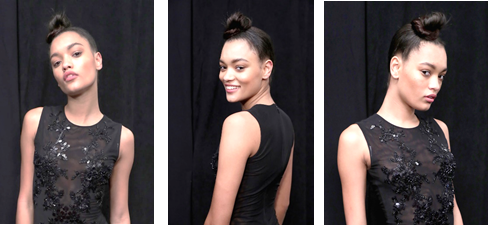 Create this sleek topknot by first working smoothing serum into the hair. Then divide the hair into two ponytails, one at the crown; the other at the temple. Mist your brush with hairspray and gather the two ponytails together in the front, taking time to smooth out bumps and ridges before twisting the hair into a topknot and securing it with pins. Smooth down any flyaways with hairspray.
Seen at: Cushnie et Ochs
Stylist: Justine Marjan for TRESemme
Products to buy:

Windblown Hair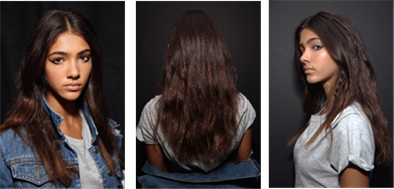 Several designers paired windblown locks with their fashions. The look, while effortless, does take a bit of doing.
Get this look, shown at Jill Stuart, by first working mousse through damp hair and then blowdrying. Once dry, spray volumizing dry shampoo at the roots in 2" sections. Curl the sections at the crown of the head, tease the roots and spray with hairspray. Work your fingers through the curls to create soft waves. Tease the ends for extra volume. Braid a section of the hair next to each ear and run your fingers through the rest of the hair to create a tousled look.
Seen at: Jill Stuart
Stylist: Odile Gilbert, TRESemme NYFW Stylist
Products to buy:

Low Ponytails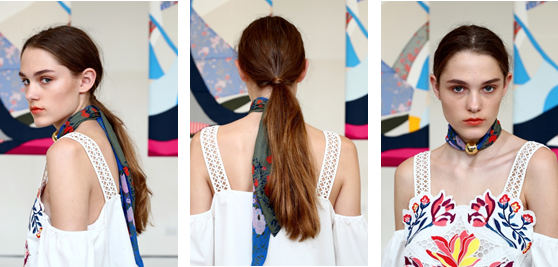 Ponytails, high and low, were a trend shown on several runways. To get this look, spritz clean, damp hair with styling spray. Once dry, prep it with a bit of hairspray brushed through the hair. Create a messy center part and use a flat iron to create bends and texture in the top layer of hair. Pull hair back into a loose, low ponytail, secure with elastic and secure a strand of hair around the elastic with a bobby pin. Finish with hairspray.
Seen at: Tanya Taylor
Stylist: Justina Marjan
Products to buy:

YOU MAY ALSO LIKE:
Best Hair Looks, NYFW Spring 2017
How Healthy is Your Scalp? Tips to Keep It in Tip Top Shape
I'm Regrowing My Lost Hair. Here's How …

Tweet