Tweet

Every single day, I go to my closet and swipe through my wardrobe of clothes to find something to wear for that day. And every single day, I end up frustrated, complaining to myself that I have nothing to wear, which couldn't be further from the truth. It's just that I have nothing that I want to wear. I'm sick of my clothes. If I could grab a pair of sweats and pull on an oversized tee – and look chic and put together in them – I would. Every single day. But, as it is, I have nothing to wear.
I've thought long and hard about how I want to look on a daily basis and that's effortlessly and elegantly put together. Tall order, I know. Lots of effort goes into looking effortless. But maybe not.
What if there were, say, a pair of pants that were classically cut to be flattering on most women's bodies; could take you from the office to the boardroom to dinner; that fit well and that, with the magic of built-in panels, helped you look your slimmest? Wouldn't you want those?
So, check these out.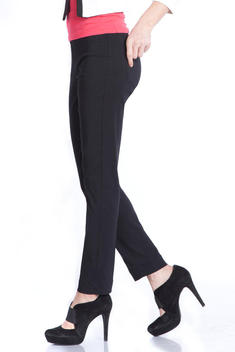 They're from Slimsation, a women's clothing brand that offers comfort and style plus a rather extensive selection at a very fair price point.  They have built-in panels that help control your waist, stomach and hips and they look classic and timeless paired with pumps, booties or flats. In fact, Glamour and Elle Magazines have put them on their lists of must-haves. Not too shabby.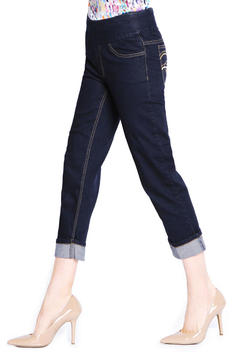 Styles include not only the aforementioned ankle pant but capris; jeans, from skinny to boyfriend cuts; shorts, skirts and leggings. The latter can be worn on their own or with a dress, giving you a flexible style that will have you looking smooth, slim, and toned.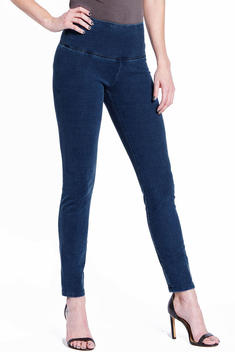 Pair the ankle pants or leggings with a white man-tailored shirt, tee or tunic. Add a pair of chunky heeled pumps or embellished flats for a look that's effortlessly casual and elegant for many occasions. I have a feeling this is going to be my go-to look. The site offers both Women's and Missy sizes. Check it out …
Here's the link to the website: https://slimsation.com
YOU MAY ALSO LIKE:
This Fashion Trend is Going to Be Huge This Spring
How to Use Science to Understand Love – Book Review