Tweet

I received a complimentary copy of Dr. Fred Nour's book True Love to review for the readers of EverBeautiful.com. The following is my honest and unbiased review.
At around this time of season, 30 years ago, my husband, who was then a stranger, walked into a Technical Theatre course I was sitting in on and sat down next to me. I took one look at his face with its bright blue eyes, broad cheekbones and chiseled jaw and I fell in love. I know, it sounds ridiculous, but two children and this many years of marital happiness bear out that statement. I fell in love at first sight – and, to hear him tell the story of how we met, so did he. I remember the feeling. I can still summon it, that frisson of excitement that you feel from your head to your toes, when every synapse in your body is firing and you feel electric, separate from the world and changed.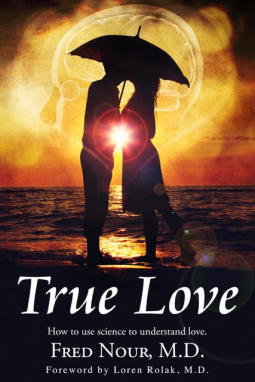 There is no better feeling than that of being in love. Being in love is magical, indefinable, inexplicable. Or is it? A new book, True Love: How to Use Science to Understand Love by neurologist and neurophysiologist Fred Nour, M.D., explains the science behind falling in love.
This is not to say that Dr. Nour takes the romance and mystery out of the act of falling in love. But with Valentine's Day, the holiday that celebrates love, just around the corner, Dr. Nour's well-timed book can help readers understand the biological components that go into falling and staying in love and how to achieve the ultimate goal: True Love. Note to those of you who systematically fall in love with the wrong person, Dr. Nour addresses this too.
Some of the topics tackled in True Love include: the science of attraction, the differences and similarities between sex and love, the purpose of love, how to achieve the best and longest-lasting kind of love and much, much more.
My initial reaction to True Love was that is would be written like a doctoral thesis with  scientific terms and talk of brain chemicals that would bore me silly. Dr. Nour explains the chemicals that go into falling and staying in love, but there is nothing boring about it. Dr. Nour writes in an easy, conversational tone and his subject matter is absolutely fascinating.  Understanding love through the lens of brain science is important because there is a biological basis to mate selection and a biological rhythm to falling in and out of love.
Anyone who's been in love, has fallen out of love and/or is looking for love will find Dr. Nour's True Love a scintillating read.
Learn more about Dr. Nour at https://truelovebook.net/ and connect with him on FaceBook and LinkedIn.
Purchase True Love by Dr. Nour on February 14th by clicking on the link below.
About Dr. Nour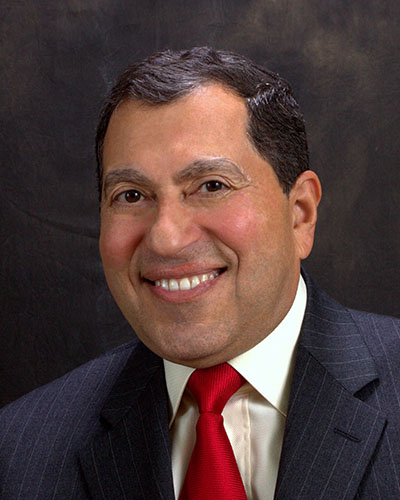 Fred Nour, M.D., is double board certified by the American Board of Psychiatry and Neurology in Neurology and Neurophysiology. He trained at Baylor College of Medicine and taught at the University of Illinois before devoting his time to private practice in Chicago. He is now semi-retired and lives in Southern California. He is happily married with two daughters in college who he hopes will each one day find their own true love.
Dr. Nour has been chosen as one of "The top doctors in metropolitan Chicago," has been selected six times as one of "America's top Physicians," and is one of only 5% of about 7000 worldwide physicians to pass the VQE (Visa Qualifying Examination) in order to immigrate to USA as a physician.
Learn more about Dr. Nour at https://truelovebook.net/ and connect with him on FaceBook and LinkedIn.
YOU MAY ALSO LIKE:
What Makes Someone Attractive?
What to Buy to Attract a Man? Make it Red!
New Year's Resolutions by Harriet Posnak Lesser

Tweet