Tweet

I received complimentary product from Snow Fox Skincare in exchange for my review. The following is my unbiased, honest opinion.
***
Thanksgiving is just a memory although its effects will last for weeks on my hips, butt, stomach and, yes, my face. It's time to psych myself up, eat healthy, exercise and hm, do a face mask!
Everyone loves a face mask. I know I do. Since I was a young girl, I've been whipping up home remedies to slather on my face. Egg whites? Check. Avocado? Check. Oatmeal? You bet. But sometimes I want something more, something that I can't whip up in my kitchen. Enter Snow Fox Skincare and their Arctic Breeze Detox Cooling Mask and Soothing Facial Mousse.
Never heard of Snow Fox? I hadn't either but am so happy to now be acquainted with them. Snow Fox Skincare offers professional grade, natural and 100% plant based formulas originally designed for hypersensitive skin. And, while it's wonderful on all skin types, those of you who suffer from hypersensitivity, synthetic chemical allergies, redness, dry patches and hyper-pigmentation will be especially pleased to become as familiar with Snow Fox as I am.
Snow Fox – such a pretty name, isn't it – Soothing Facial Mousse is designed to gently cleanse the skin of grease and dirt without drying. It's also formulated to brighten, exfoliate, refine and revitalize skin without abrasive beads or particles.
Some of the ingredients include organic peppermint oil which provides natural, cooling antiseptic and antimicrobial protection. Alpha Hydroxy Citric Acid removes dirt, oil and dead skin cells while Aloe Vera stimulates skin regeneration.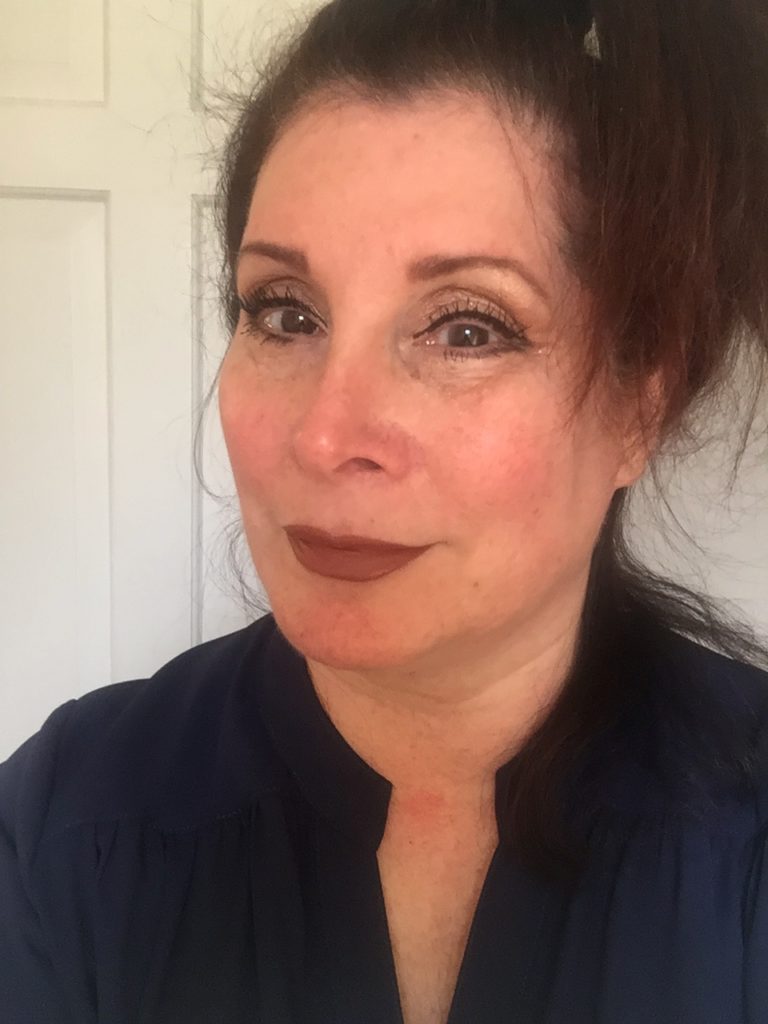 I just tried Snow Fox Soothing Facial Mousse, $35.00, and can attest to its cooling and revitalizing properties. My skin feels smooth and wonderful. I followed this with Snow Fox's Arctic Breeze Detox Cooling Mask, $30.00 for a box of 5. Oh my gosh! It smells heavenly and feels like just what my skin needs right now. I am actually writing this while using the mask but, forgive me, I'm going to enjoy the relaxation of this face mask and take 20. See you later …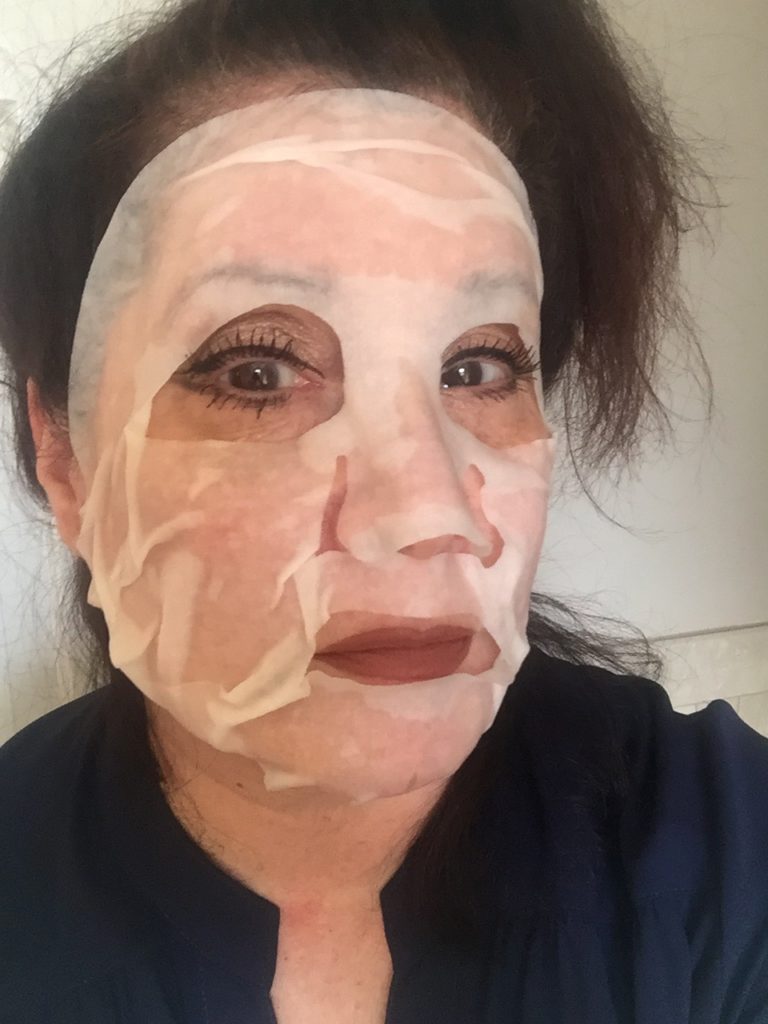 I turned my phones off, put on some soothing music, cuddled a cat and closed my eyes while enjoying Snow Fox's Arctic Breeze Detox Cooling Mask. According to the company literature, "Deep Hydration, Detox and Intense Repair. Each mask is made with 100% Premium Organic cotton and is specially sealed in a sterile laboratory room to ensure 0% cross contamination. This keeps the formula highly potent and incredibly fresh – literally, fresh out of the lab!" They also claim that users will see a difference in their skin after the first use. What do you think? I think some of my redness is gone. My skin looks brighter and feels soft and smooth. All in all, I must admit that was a very nice way to spend 20 minutes.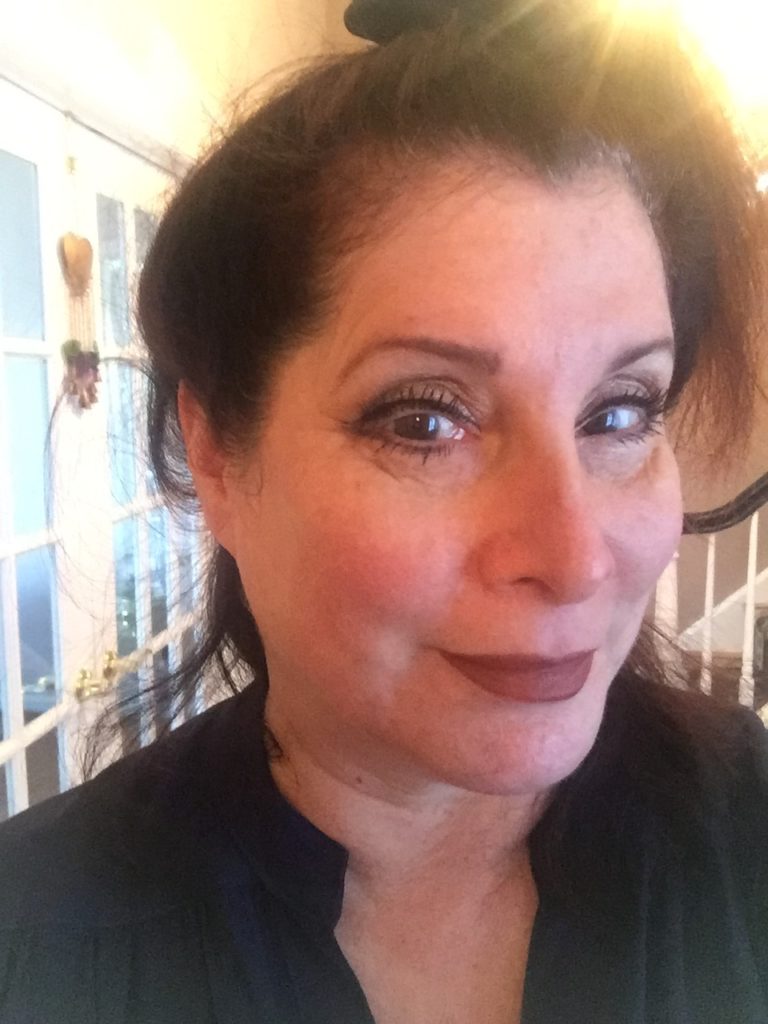 Snow Fox also offers Day & Night Defense Cream that, with the help of plant based nutrients, hydrates and repairs skin. The company says you should see a difference in 18 days.
Check out Snow Fox. The website even offers a recipe for a DIY Facial Peel that I will be making next week. Snow Fox is available in various locations around the world and online. US shoppers should visit the company's website. Snow Fox – a pretty name for a powerful line of skincare products.
YOU MAY ALSO LIKE:
Black Friday & Cyber Monday Sales
Take 15% Off of iRestore Products With This Code