Tweet

Ugh. We turned the clocks back an hour last week. It gets dark before 5 pm where I live and, finally, the weather is getting colder. It happens every year – and every year it makes me want to hibernate in bed with a hot cup of tea and a good book or movie. A panacea for this is exercise but, come on, I don't really feel like it now. My mojo will come back when we spring forward. I need motivation to just do it. You too? Keep reading …
"Although we may want to behave like it sometimes, we are not bears and cannot get away with hibernating all winter," explains Coach Sarah Walls, personal trainer and owner of SAPT Strength & Performance Training, Inc., who is also the strength and conditioning coach for the WNBA's Washington Mystics. "We must continue being physically active during the winter. It's the only way that we can continue being healthy, and to help avoid seasonal weight gain."
Many people tend to gain weight over the holiday and winter season. I'm one of them. My physical activity decreases. No more two hour long hikes on the beautiful trails in my neighborhood. I don't have the energy, or rather the impetus, to work out and, yeah, I'm eating less healthy foods. My summer diet of fresh veggies, tofu and grilled fish sometimes gives way to less healthy choices. (Hot mashed potatoes, please, and don't skimp on the butter.  And, mac and cheese? I shouldn't, but yes!)  I muster the willpower on most occasions to fight the urges, but still, I do, at times, succumb.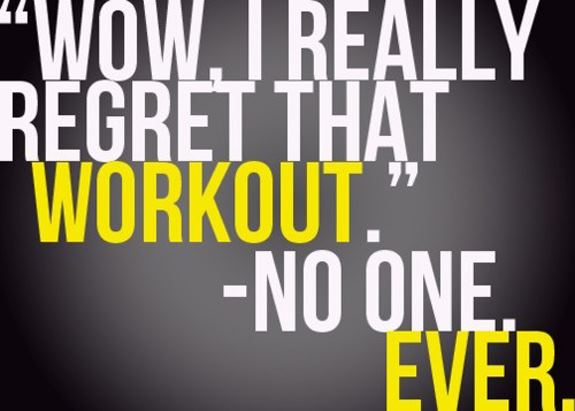 Less exercise and fat-laden comfort foods equals winter weight gain. That's a no-brainer equation. But, there's something to be done about it. Rather than curl up on the couch with a blanket and the television remote, there are many good health benefits to staying active all season long. According to the Centers for Disease Control and Prevention, physical activity can improve health, and can help people live longer. Being physically active also helps to lower risks of stroke, heart disease, type 2 diabetes, depression, and some types of cancer. So, what are we waiting for? Let's get motivated!
Here are 6 winter workout tips to help keep you motivated:
Enlist a workout partner. Who no-shows on their workout partner? Not many people, and if they do, a good partner won't let them hear the end of it. If you're worried about missing an appointment with yourself, get a workout partner and set up a schedule – it's likely you will show up for many more sessions with a friend to hold you accountable.
Stay focused on healthy eating. It's easy for one holiday to flow right into the next. There are parties with alcohol and calorie-dense foods, and it may seem never-ending. When you are having fun, it can have a dramatic effect on how you are feeling. The alcohol and unhealthy party foods will wreak havoc with your energy levels immediately, so one of the best ways to stay motivated to get your workouts in is to start with what you are (or rather are not) eating. If you feel good, you'll probably want to keep that going with a workout. If you don't feel good because of all the unhealthy foods, it's likely you'll spiral out of control when it comes to keeping up your exercise routine.
Try something new. The winter is a great time to try out a new class. Gyms are always coming up with something new and different, and this might be just the right time to add in something you've never tried. Trying new activities will help you find ones that you love, and help keep things interesting. If you don't belong to a gym, buy a few exercise DVDs. YouTube and perhaps even your cable TV provider can also be great for finding exercise shows.
Define (and track) small goals. Whether it's learning to do a certain exercise, getting stronger, or improving your endurance, it's a great idea to write down and track goals. Start with the biggest one and then break it down into weekly and daily tasks that will get you there. Hold yourself accountable, track your progress, and give yourself some non-food rewards when you reach milestones.
Have a fallback plan. What is your plan B for when you walk out of your office at the end of the day and it is unforgivably cold and dark? Do you need to call a friend to remind you how much you love working out? Do you have a secondary workout to do in front of the TV at home? Having a plan B is a good idea, because you will automatically revert to it, rather than coming up with an excuse.
Try a virtual coach. A virtual coach will help you reach your fitness goals all winter long, all from the comfort of your home or office. You won't have to go out in the cold air, rather you can get the motivation and guidance you need in a setting that is comfortable for you, and during a time frame that works best for you.
"There is nothing to gain from not adhering to a workout plan all winter long, except for weight," added Coach Walls. "When you hold yourself accountable and actively look for ways to keep yourself motivated and pushing on, you will be more successful at it, and you will emerge next spring feeling amazing."
About Coach Sarah Wells
Sarah Walls has more than 15 years experience in coaching and personal training. Owner of SAPT Strength & Performance Training, Inc,, a high performance training club located in Fairfax, VA.  Wells offers coaching to develop athletes, adult programs, team training, and has an online coaching program. As noted above, she is also the strength and conditioning coach for the WNBA's Washington Mystics, and has more than eight years of experience working as an NCAA D1 strength and conditioning coach and personal trainer. To learn more, visit the site.
YOU MAY ALSO LIKE:
Exercises You Can Do at the Office – No More Excuses!