Tweet

On Tuesday, September 12, during New York Fashion Week, Black Accessory Designers Alliance (BADA) had their semi annual showcase/soiree and shopping event to introduce and celebrate the work of talented – and sometimes up and coming – artisans of color.
I had the distinct pleasure of attending this event and to say that I was impressed with the creativity and range of displayed wares is an understatement.
Wilbur Pack, Jr., BADA co-founder and designer of the handbag line SK WILBUR, showed his latest handbags and travel bags. The designs, some in leather, others crafted of leather and canvas, were both utilitarian and stylish. These bags are not for those who want to blend into the woodwork. Pack's use of color ensures that these bags will not only make an outfit, but will turn heads and start conversations too. A natty natural canvas and orange leather drawstring tote, to choose but one example from Pack's latest collection, is both trendy and timeless, utilitarian with its interior and exterior pockets and sleekly chic at the same time. Pack's designs combine color, shape and function to make for an impressive collection, indeed. Visit his website to shop: http://www.skwilbur.com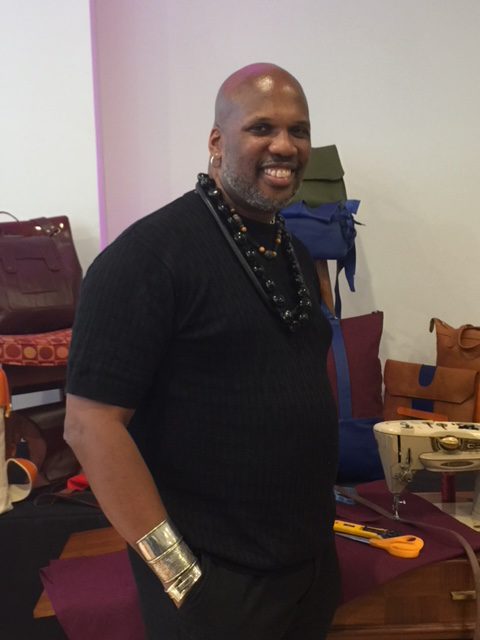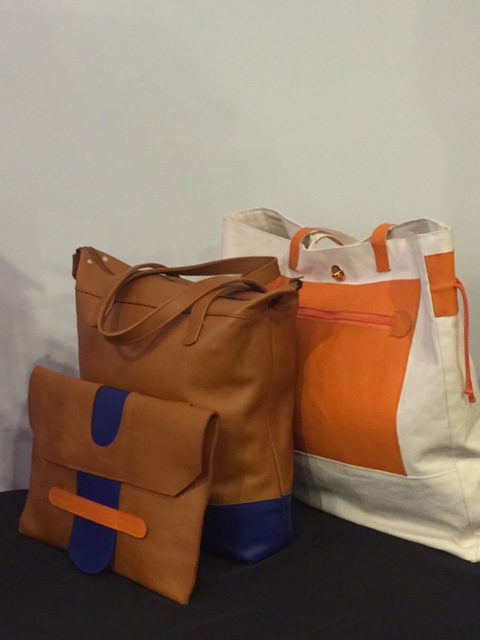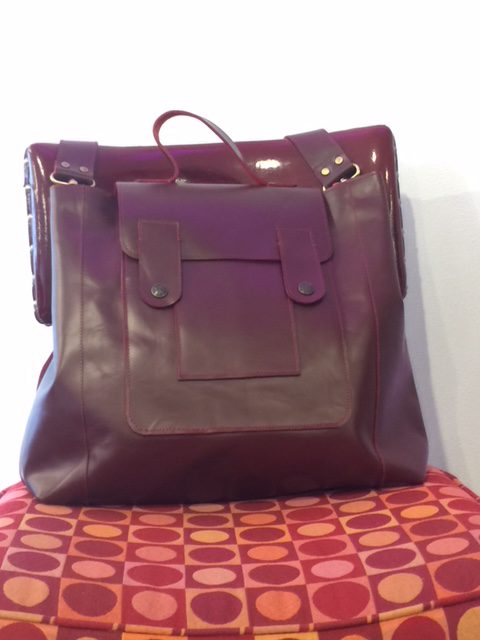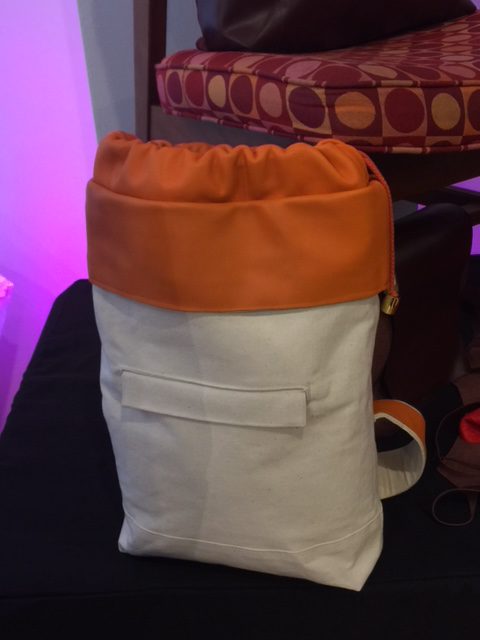 ***
Sheryl Jones, jewelry designer extraordinaire, works with precious and semi precious stones and precious metals to create her gorgeous line of fine jewelry. Intricate and alternately delicate and bold earrings, rings and necklaces shimmered, shone and took my breath away. Jones, who's been dubbed The Black Queen of Diamonds, is the only black female designer with retail space in New York's Diamond District. Sheryl Jones Designs, established in 2002, has garnered accolades for the designer whose jewelry has a modern yet timeless sensibility. Jones pointed out earrings made with blue quartz, "a new find" that is translucent, indescribable and stunning. Jones starts with the stones and "takes it from there," she said when I stopped to talk with her. I asked her if precious stones, especially diamonds, could be worn for every day and she said, "Absolutely," and pointed to a spectacular ring, that I'd been eyeing, as a case in point. She's right. It would be as fabulous with a pair of jeans and white button down shirt as it would be with an evening gown. Jones's shop, as has already been mentioned, is in New York's Diamond District, but she also has many private clients for whom she designs custom pieces. And, you can shop her website too. Here's the link: https://www.sheryljonesjewels.com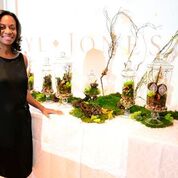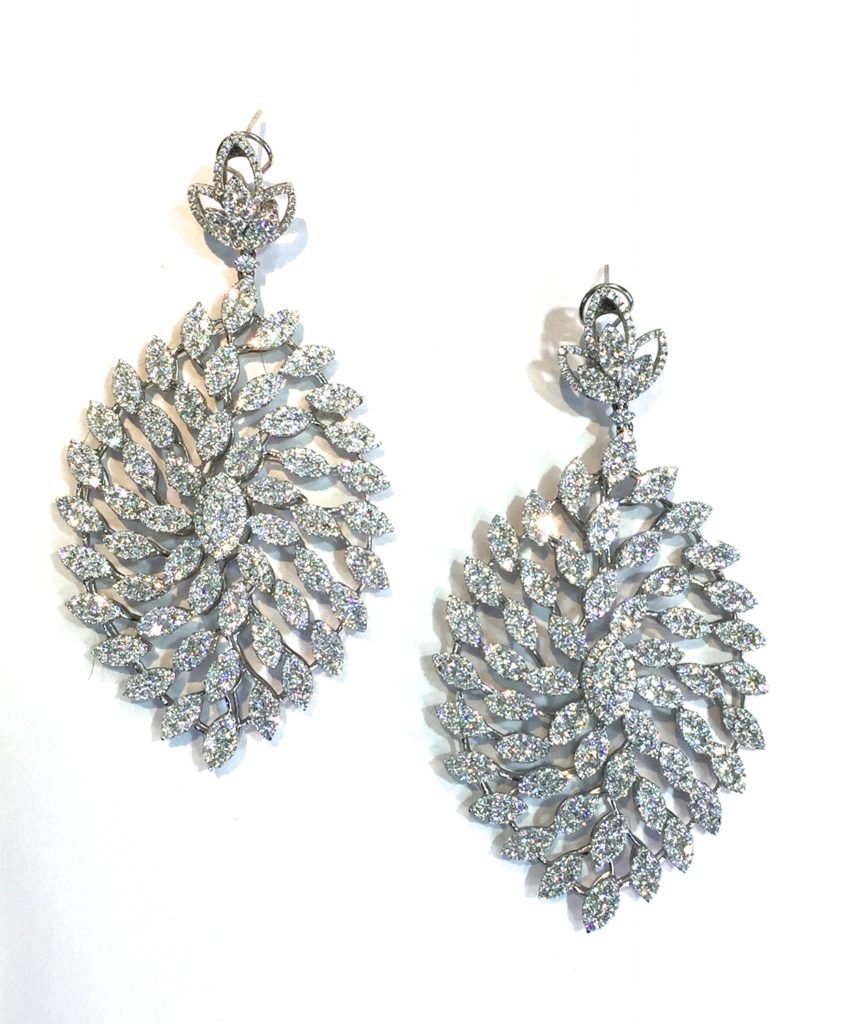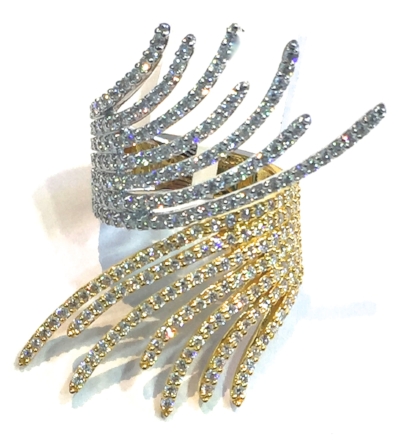 ***
Shoe lovers, BADA presented something for you (and me!) Shoe designer and CEO of her eponymous company, Shavon Dorsey, designs on trend footwear that is so fun and colorful, you'll want to chose your outfits based on your footwear instead of vice versa. She showed a pair of orange and fuchsia strappy sandals on a chunky covered heel, red faux suede mules with a chunky color-blocked heel and, my favorites, high-heeled blue faux suede pumps with multicolored fringe at the heel. (The faux suede appeals to the vegetarian in me and keeps prices friendly especially considering that each pair of shoes is made to order. Yes, you read that correctly!) Dorsey combines comfort and safety with beauty and fits her shoes with a comfort-padded insole and a non-slip outer sole. Dorsey sells these beauties online at the Blue Closet Boutique.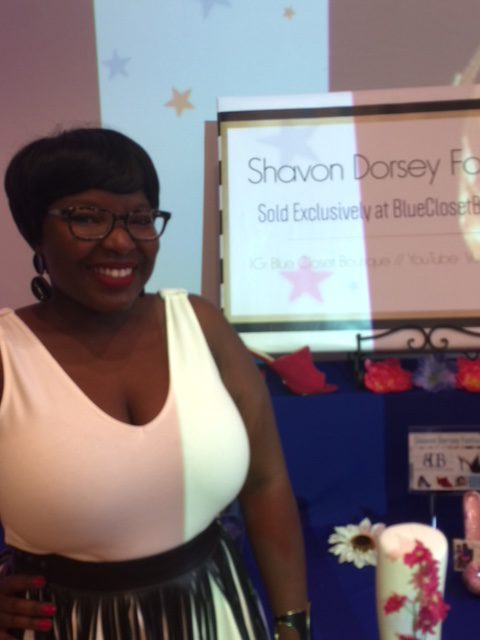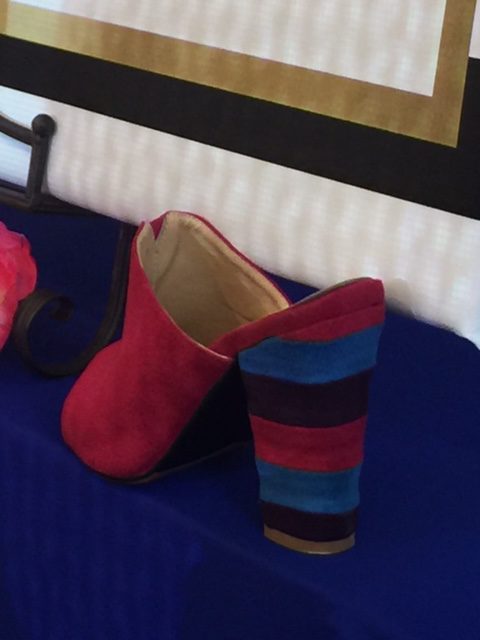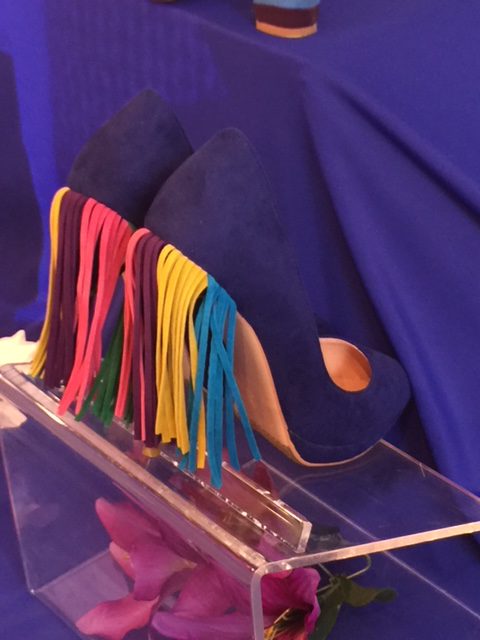 ***
Creativity and beautiful design were on display at BADA's soiree. Imagine, if you can, a pillow, but not just an ordinary pillow, imagine a decorative, luxe pillow that becomes a throw. These gorgeous creations, named Pillow Throw and Tuck ™, are the brainchild of Ursallie Smith of Rococo Design Interiors in Brooklyn, NY. Luxury meets cozy in these ingenious pillows that come in a variety of fabrics and colors, including pink Mongolian lamb fur, to grace any room. Or take them on the road with you to make your car or air trip that much more luxurious and comfortable. Smith, who's received exceptional reviews in The Washington Post, the New York Times and other prestigious publications, specializes in residential and commercial Interior Design. Shop Rococo Design Interiors here. https://pillowthrowandtuck.com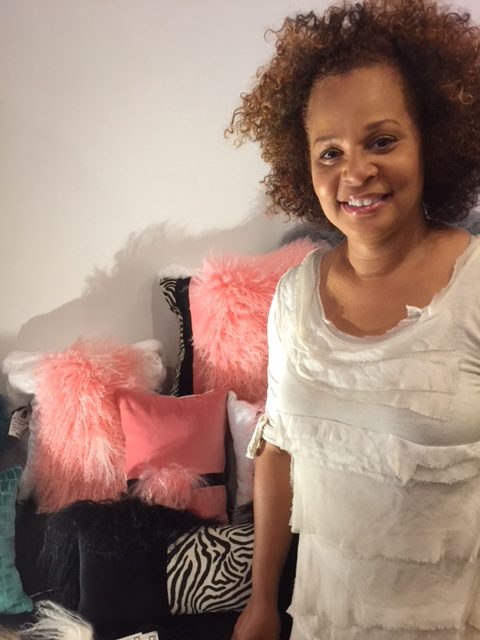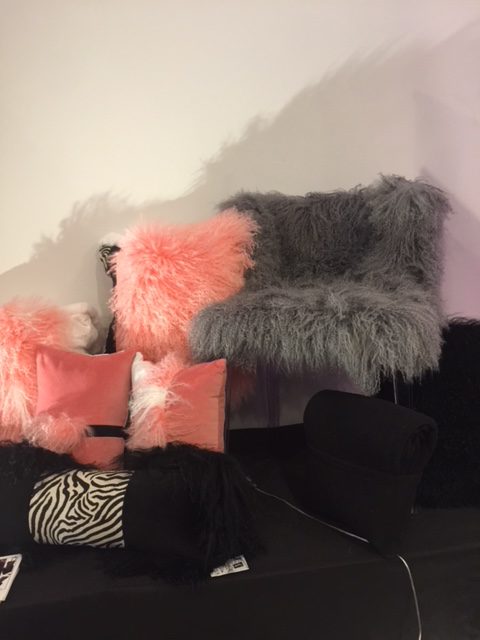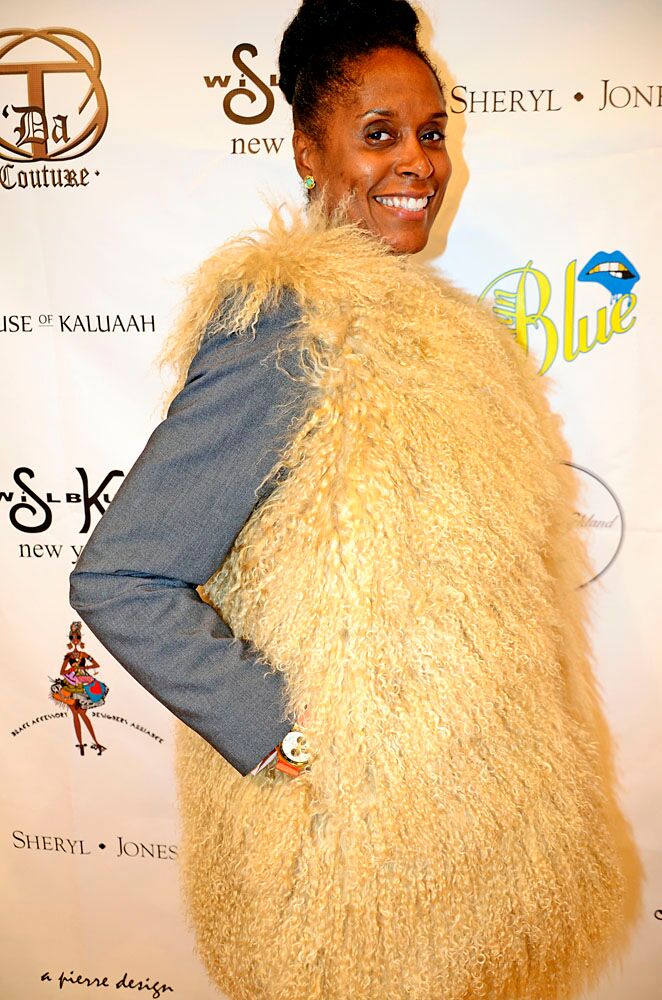 ***
Haby Barry, a Guinean American of Fulani descent and founder of FULABA, a contemporary jewelry line, showed handcrafted bracelets and earrings in both silver and gold that echo the traditions and grace of her ancestors. I love these pieces because not only are they beautiful but they will start a conversation whenever they are worn. Note: Barry is also empowering the people of Guinea by using her entrepreneurial endeavors to build economic opportunities for them. To shop her line, please visit http://www.fulaba.com.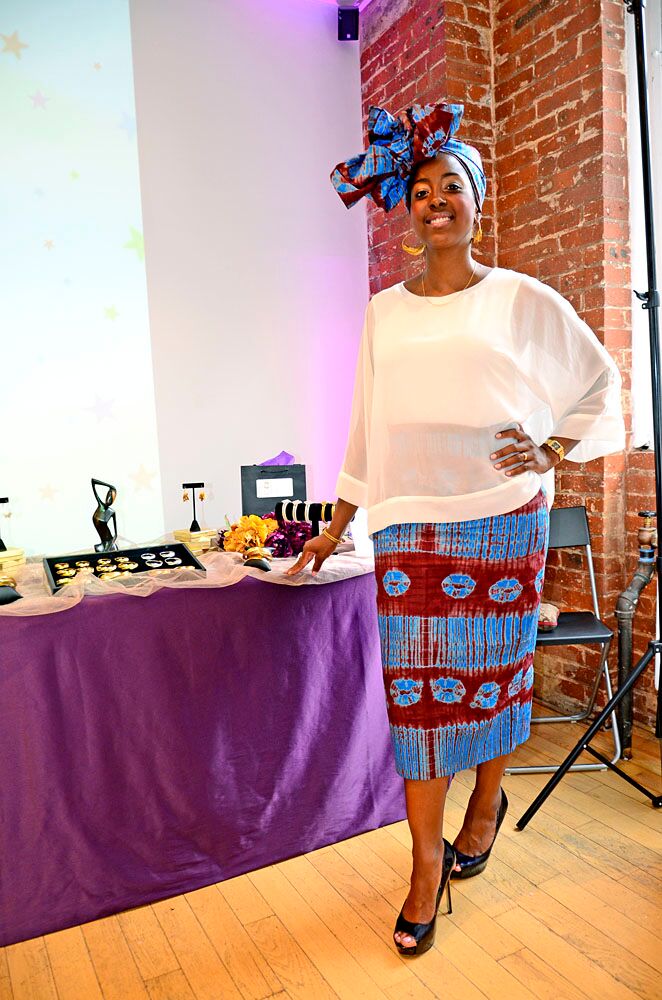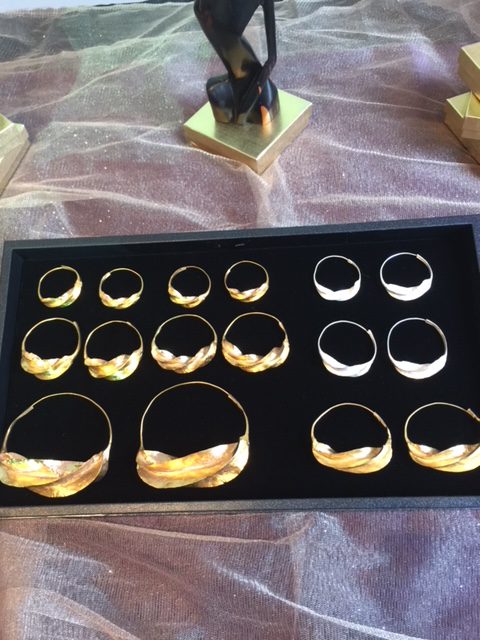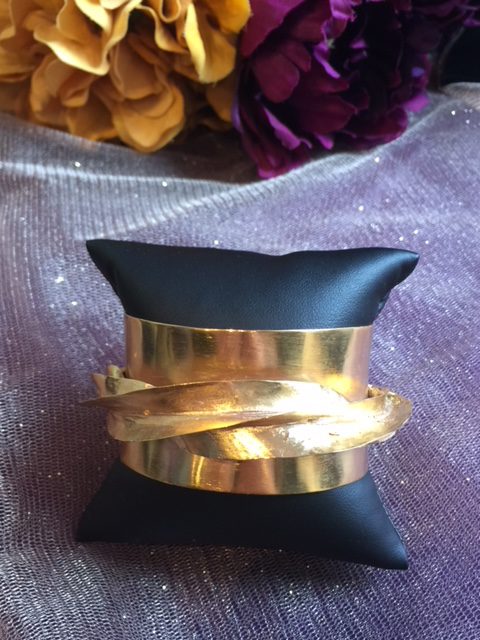 ***
Looking for a statement-making gift that is both useful and drop dead glamorous? I fell in love with the wine bottle holders shown by Andre Pierre of A Pierre Design, LLC. Available in black or brown – I went insane over the black –  I imagined all sorts of decorating ideas for these beauties. Yes, they'd make a lovely gift filled with a bottle of wine, but, how about displaying them with, say, a crystal ball or other shiny bauble popping out of the top?  They are fabulous alone or in a grouping and I want three of them in my home, right now. Pierre knows a thing or three about decorating. He is a sought after set decorator with more than 75 Hollywood films to his credit. His work can also be seen on the OWN cable series Greenleaf and several commercials for Samsung. Visit Pierre's website at http://www.apierredesign.com to see more from this gifted designer.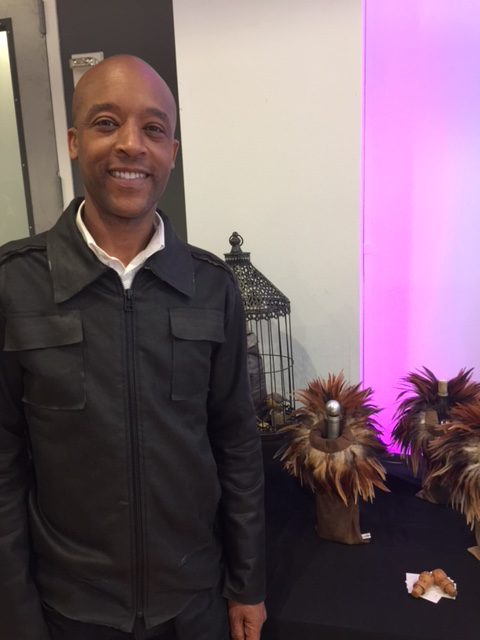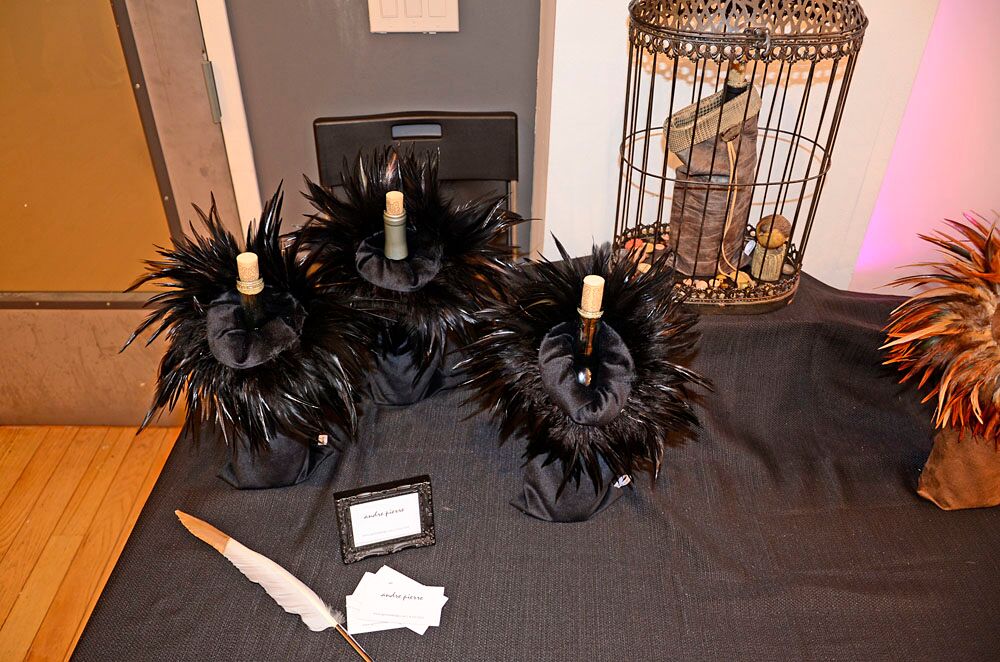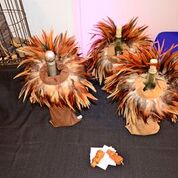 ***
Tremaine Coates, of T'Da Couture, a self taught bag and belt designer, showed a collection of belts, hats and knit caps that were decorated with the company's eye-catching logo. The leather belts, in colors like cobalt, green, black and red, are the perfect accessory for both men and women who want to make a statement. Check out that logo. It's fabulous! To place an order from the collection, please email tdacouturellc@gmail.com.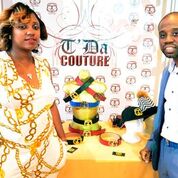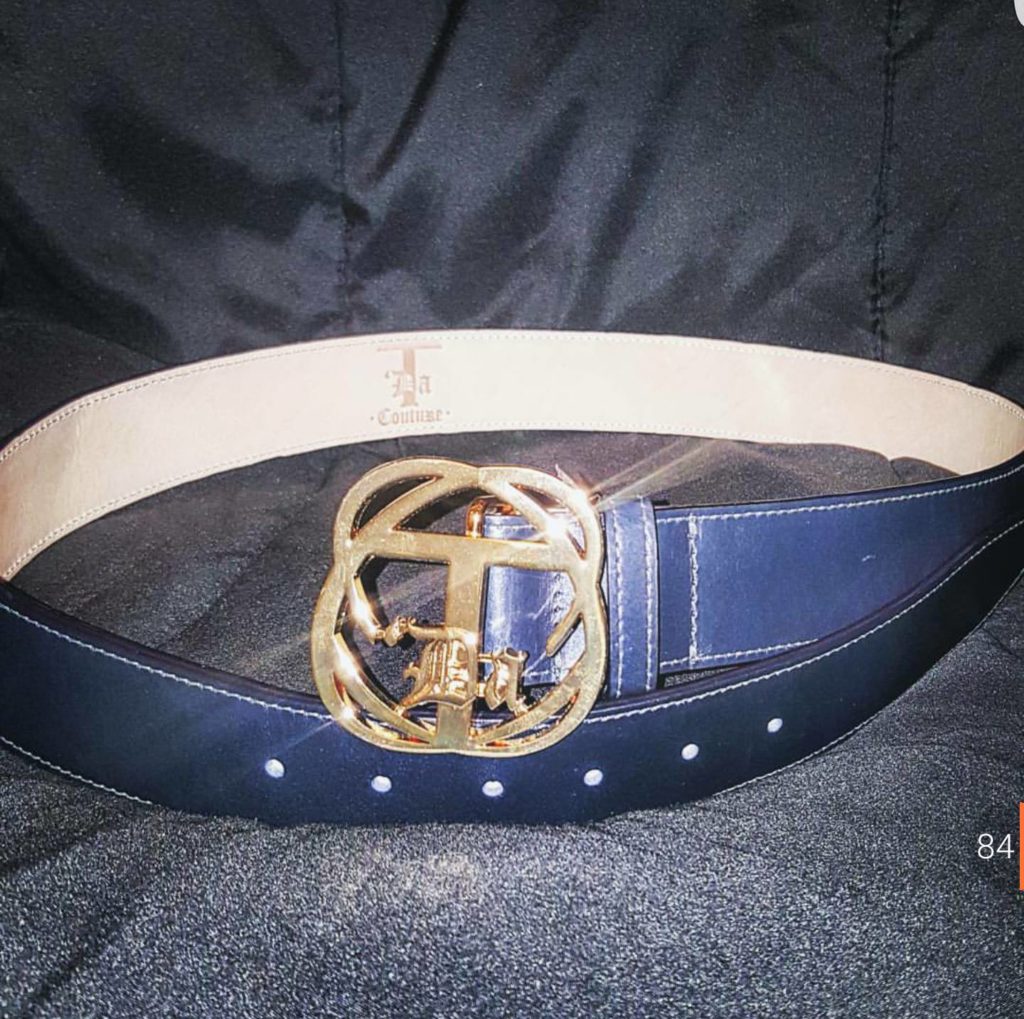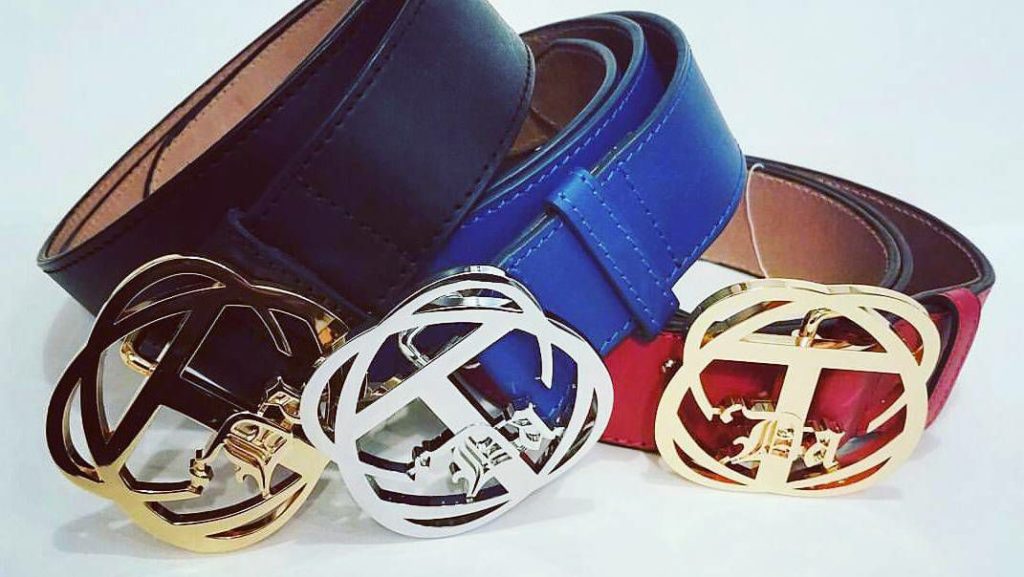 ***
Velvet Lattimore, co-founder of BADA and owner of Vedazzling Accessories Boutique in Brooklyn, presented some special, one-of-a-kind, handcrafted accessory pieces that she's collected as a retailer and champion of as yet unknown designers. The embodiment of style and fashion herself, Lattimore says, "There is so much under-the-radar talent out here. With BADA and Vedazzling Accessories, I am able to introduce their work to the buying public and press, too."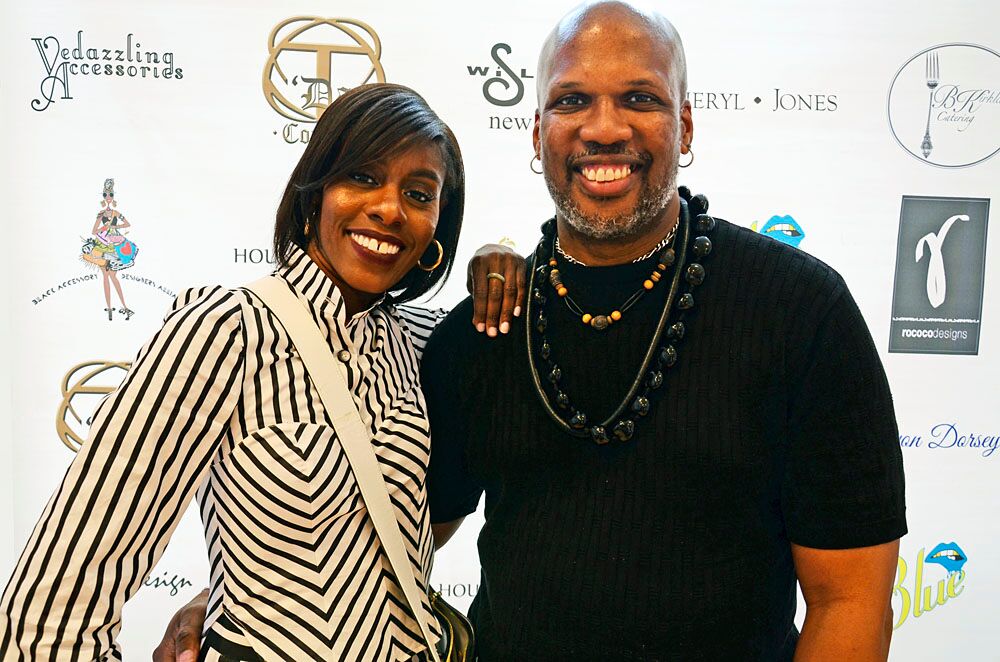 BADA's event was by invitation only but the creativity, craftsmanship, passion, ingenuity and beauty of the collections that were shown deserve to be seen by a much larger audience. Fashion Week, whether it's in New York, London, Paris or Milan, is an opportunity for those who can afford it, to show their designs to buyers, the media and people in the industry. It's a wonderful, whirlwind week but, because of the expense of mounting a show, excludes many talented people who deserve for their designs to be seen. BADA, established in 2015, seeks to elevate and increase the visibility of accessory businesses owned by designers of color by increasing opportunities for them to network with industry leaders and others.
Want to keep up with Fashion, Beauty, Health and Fitness posts? Subscribe to EverBeautiful.com's subscriber list for the latest. Find the Subscribe Button on the right side of every page. Also, "like" our Facebook Page at http://www.Facebook.com/EverBeautiful – and join the conversation. We love to hear from you.
YOU MAY ALSO LIKE:
BADA Takes New York Fashion 2016 Week by Storm
Luxury Rules the Runway at Dennis Basso, Fall 2017, NYFW Show

Tweet