Tweet

I've discovered – and have been relying on – a slew of new-to-me-and-fabulous beauty and skincare products and thought I'd share some of them with you.
Morphe Eye Shadow Palettes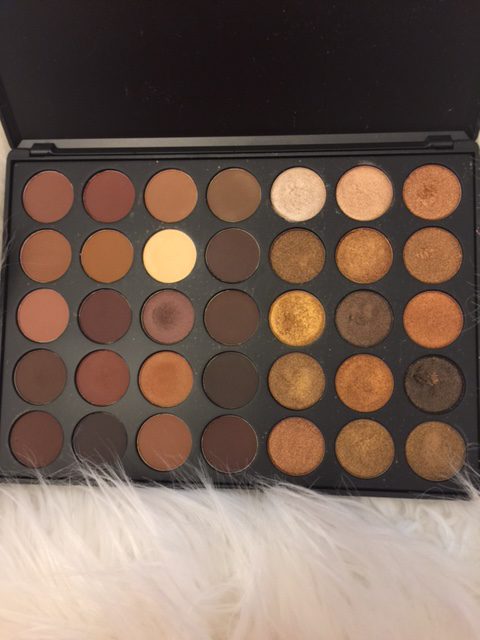 I am addicted to Morphe's gorgeous, color-rich palettes that are an Instagram favorite of makeup artists and beautyistas alike. A trip to the Morphe site is a treat in and of itself and, you bet I clicked on every single liquid lipstick shade to watch the display change from a lipstick tube to a luscious pair of lips sporting the color. But, I digress. This is all about the eye shadow palettes. My fave thus far is known as 35R. Its proper name? Ready, Set, Gold, a perfect moniker for the 35 squares of color-packed shadows in shades ranging from beige to browns to gold and bronze metallics. (Tip: Use the matte beige as a primer and to highlight under the brow and the inner corners of the eye. I also use it on the lid with one of the mid-range browns in the crease for a pretty, classic eye.) The matte colors are deep and dense and are perfect for creating daytime as well as dramatic nighttime looks. But, this uber popular palette, which has been known to sell out periodically, much to the despair of the Instabeauty crowd, is all about the metallics – golds, bronzes, beiges and browns shot with metallic shimmer. Don't think you can wear metallic? This palette will change your mind. (Read my post about Makeup Rules Older Women Should Ignore here.) Morphe carries palettes with 35 or 12 colors and they also sell singles as well. There is so much gorgeous makeup on this site, you'll have trouble deciding which one to buy. Luckily, prices are wallet-friendly, so indulge. (They make great gifts for the makeup lovers in your life too.)
Morphe Liquid Lipsticks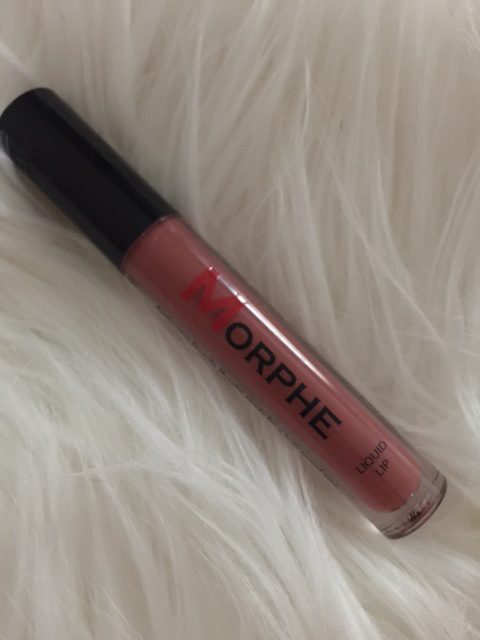 Liquid, matte lipsticks are trending in beauty and, once again, Morphe's got the goods. I bought their Liquid Lipstick in Peanut, hoping it would work with my coloring and, since the day it was delivered to me, I've not worn another shade of lipstick. It is lipstick perfection in a tube. It goes on easily. (Because it's matte and more unforgiving than a glossy formula, prime your lips by gently brushing them with a dry toothbrush to remove dead skin.) And this stuff lasts. I just wore it to brunch and kissed, talked, ate and drank my way through the afternoon and my lipstick didn't budge until I took it off later that evening. I don't think I even retouched it, but don't hold me to that. The point is, Morphe Liquid Lipsticks have staying power and every time I've worn mine, I've gotten compliments. A few weeks ago, after a friend complimented me on my lipstick, I pulled the tube out of my handbag to show it to her. She grabbed it and, without asking, put it on herself right then and there! And, it looked great on her too.
Morphe Ultra Fine Pro Setting Powder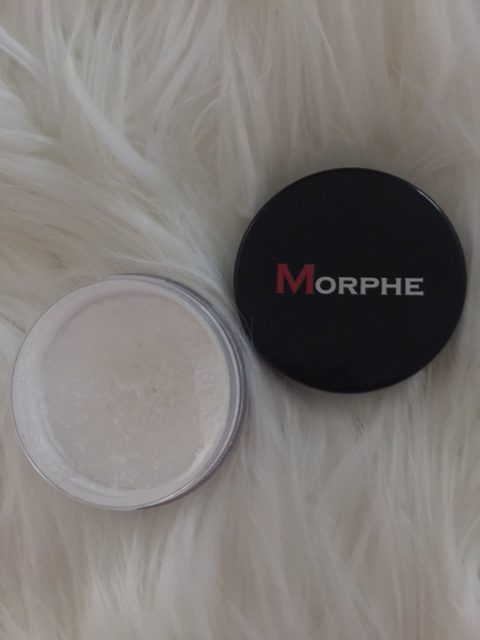 Hm,this post reads like an ad for Morphe. (Maybe they'll send me product as a thank you!) This powder is everything! It creates a flawless complexion. It's magic! Because I'm so fair, I use the Translucent shade. They have one called Banana for deeper complexions. Have you heard of baking your makeup? Not in an oven or microwave, but on your face. The idea behind baking, which I saw for the first time on Insta (I am addicted to Instagram) is to allow your foundation and/or concealer to "melt" into your skin and fill fine lines, cover pores and impart an overall smooth look, like you've been FaceTuned. I use Morphe's Ultra Fine Pro Setting Powder to do this. After I apply my moisturizer and under eye concealer, I apply a wide swath of Morphe Ultra Fine Pro Setting Powder to my cheekbone area up to my lower eye lid. I do the same above my jaw line. I allow it to set as I apply my eye makeup. Ten minutes later, I brush the powder off with a large fluffy brush and, no kidding, my skin looks ten years younger, smooth, even and photoshopped. It's crazy! I don't do this every day, I admit. But, it's perfect for an event and if I know there'll be a person with a camera nearby.
Morphe also sells brushes as well as other cosmetics. Check out the site.
L'Oreal Visible Lift Blur Foundation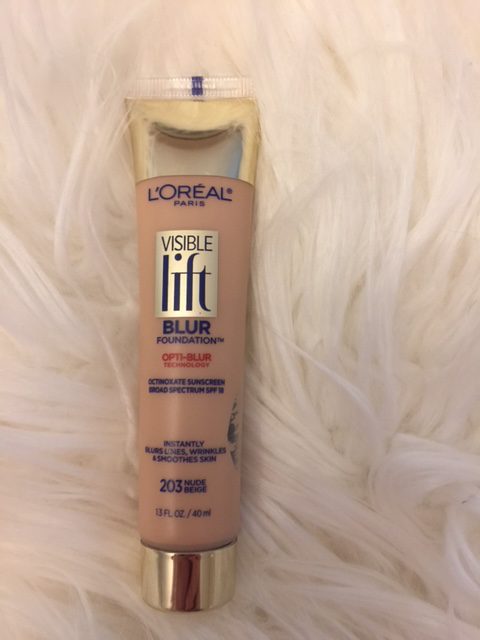 I've been loyal to L'Oreal foundation for years but have recently had problems with the packaging. The pump on my old favorite foundation would clog and no amount of hot water, banging on a flat surface or frustrated repetitive pumping would get the product to flow. (Sorry, L'Oreal, but I'm thinking you'd want to know.) The foundation, readily found at the drugstore, is not expensive, but still, I spent weeks looking for a new foundation and about a dozen test swatches and samples later, I finally found one – at the same L'Oreal drugstore display as my old favorite. This new one is packaged differently. It comes in a tube rather than in a glass bottle, is easily dispensed and offers the same smooth, even coverage. I'm happy. Try it. You may be happy too. Tip: for the smoothest finish, apply L'Oreal Visible Lift Blur Foundation to a moist cosmetic sponge and dab the foundation on starting in the center of your face to the outer edges. Blend edges, like your jawline and hairline, well.
Get it here:
Benefit They're Real! Mascara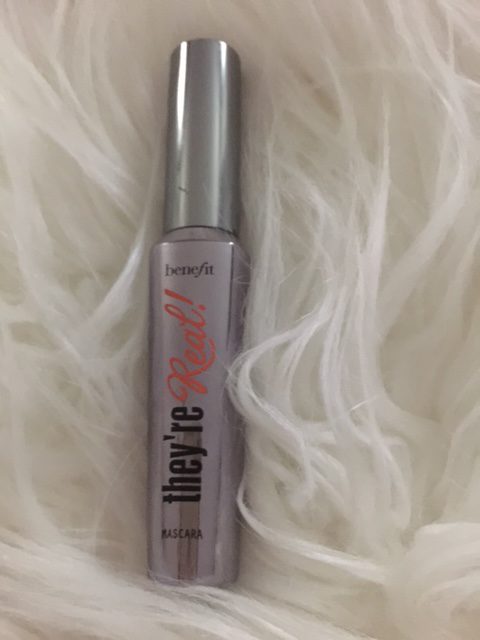 I never thought I'd find a mascara that I love more than Maybelline The Colossal Volum' Express, but I ran out of that one two weeks ago and have yet to replace it. (I will. It's still high up on my hit parade.) Benefit They're Real! Mascara is exceptional, as far as mascaras go. It's dark, goes on smoothly, lasts until I remove it and there's no flaking and no clumping.  Hurray! Also, although I apply two coats, I can easily get away with one to lengthen and thicken my lashes. Yup, it's good.

RoC Underneath it All
I love RoC skincare products and have them packed in my travel bag as well as my cosmetic kit. I also have one or two products displayed on my dresser as a constant reminder to use them (not that I need one.)  RoC Skincare carries a full complement of products ranging from cleansers to eye creams to daily moisturizers to overnight moisturizers. Some are packed with SPF; some are formulated for sensitive skin and some are designed to do heavy lifting to soften the appearance of fine lines and wrinkles. To say I have a favorite would be a misstatement. I love them all and use them daily. The first thing I apply to my face in the morning, after cleansing my face in the shower, is RoC Retinol Deep Wrinkle Serum. I follow this with RoC Multi Correction 5 in 1 Daily Moisturizer with SPF 30. Then, I sometimes apply RoC Retinol Correxion Sensitive Eye Cream. At night, I wash off the day with a RoC Daily Resurfacing Disc. It's loaded with skin conditioners and makes my skin feel as smooth as a baby's. I follow that either with RoC Retinol Correxion Deep Wrinkle Night Cream or RoC Multi Correxion 5 in 1 Restoring Night Cream. Sometimes I change it up and use RoC Multi Correxion 5 in 1 Chest, Neck and Face Cream morning and night. See what I mean? No favorites; all are great. It's good to have choices and RoC certainly gives me those. I love the entire line.
Get RoC Products Below:

And, don't forget to follow me on my hair restoring journey with iRestore Hair Growth System. (I document it all – and while it's embarrassing, I hope it will help the millions of women and men who suffer from hair loss. The link to my first video is below.)
Follow me on Twitter, Facebook and Instagram.
YOU MAY ALSO LIKE:
New and Noteworthy Beauty Products
I'm Growing Hair with iRestore
Tips to Meet Your Fitness and Weight Loss Goals

Tweet