Tweet

Dennis Basso took attendees at his F/W 2017 New York Fashion Week Collection on a romantic journey as his travelers – models draped in ermine, sable, lynx – hair swept casually back and, at times, secured by fur chokers – proved that fur, when done by Dennis Basso, is modern and cool. Luxurious fur coats, vests, capelets and jackets were free from adornment and treated simply (as if there's anything simple about an ermine coat) and will appeal to customers of all ages. Basso's ready to wear evening looks – hand-embroidered lame gowns, sequined miniskirts, a curve-hugging, low-cut velvet dress – were often styled with fishnet turtlenecks that looked both sexy and edgy. A nod to the international traveler was seen in dresses embroidered with a world map. Much of the palette was a cool champagne, reminiscent of the bubbly used to toast Bon Voyage. It was a beautiful journey, indeed.
Spotted in the audience: Paris Hilton, Nicky Hilton Rothschild, Lisa Rinna and Harry Hamlin.
Below, some of the best looks from the Collection …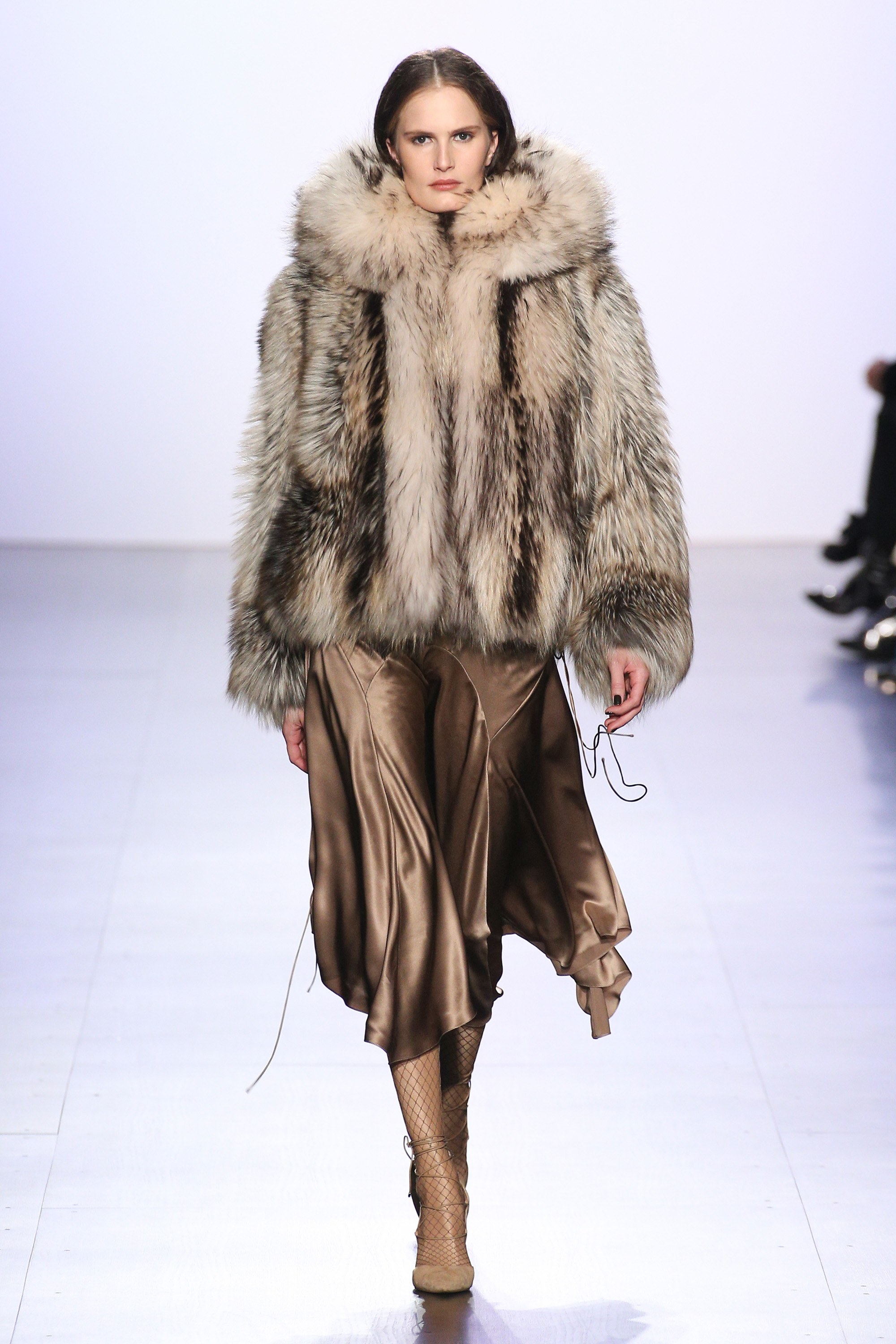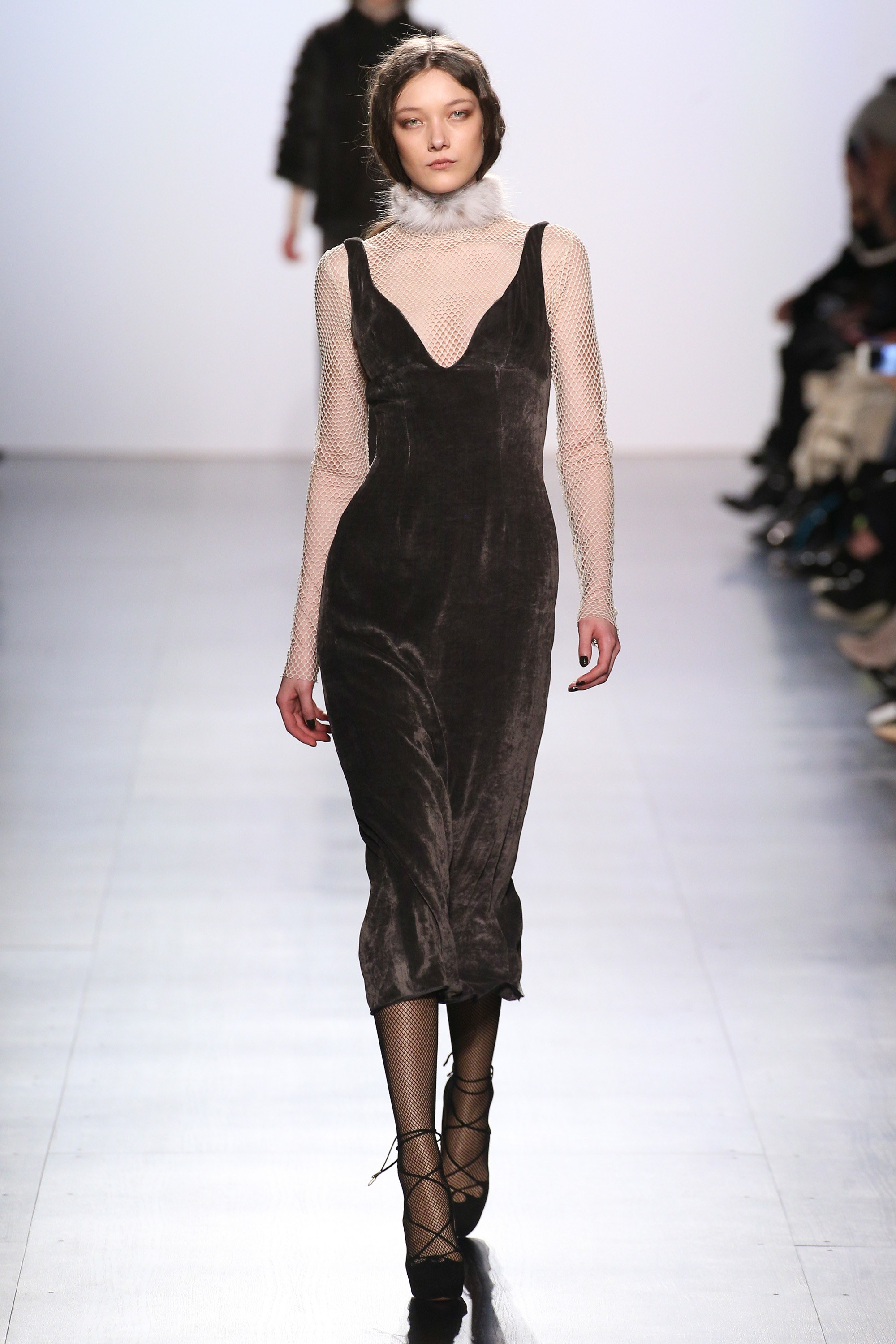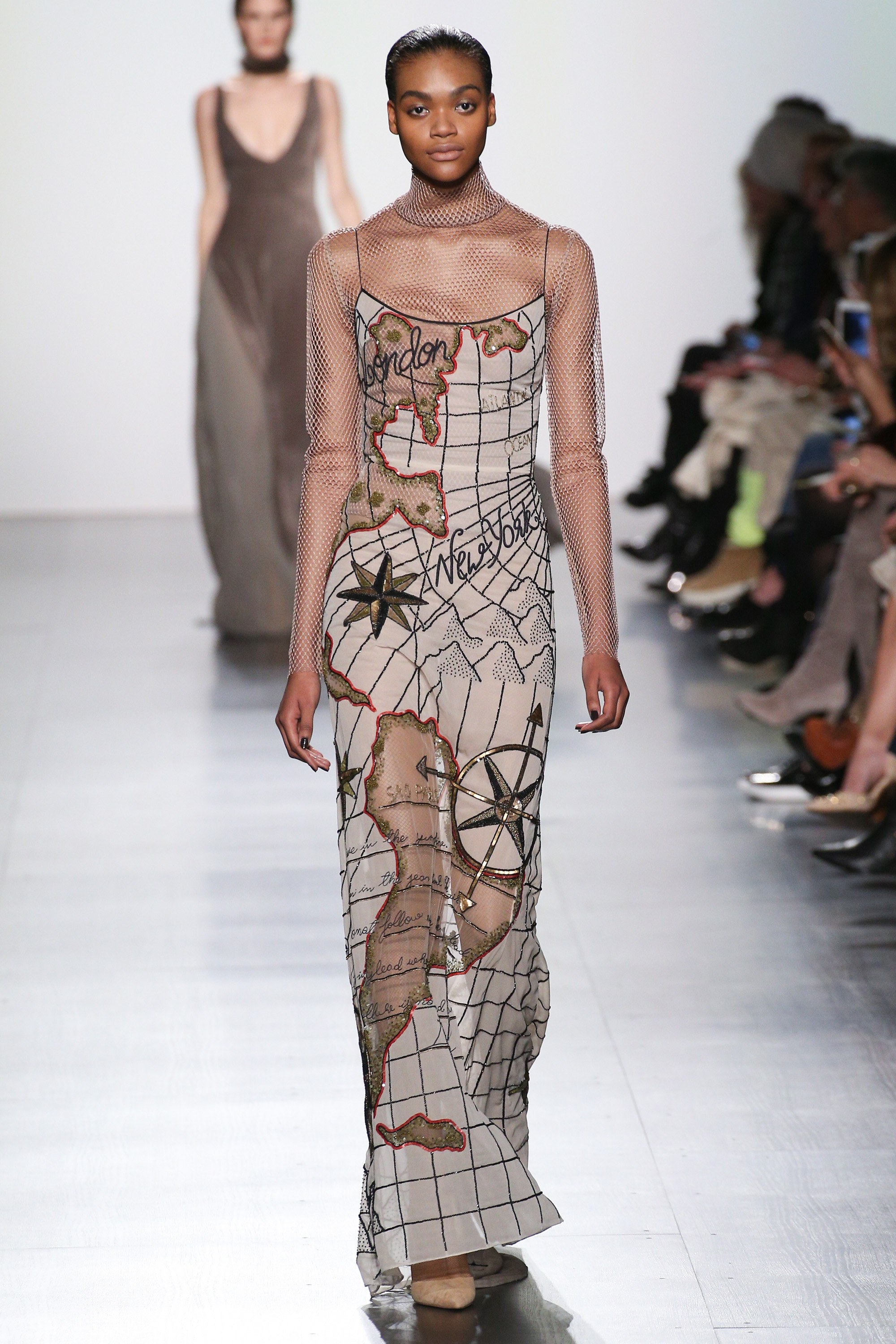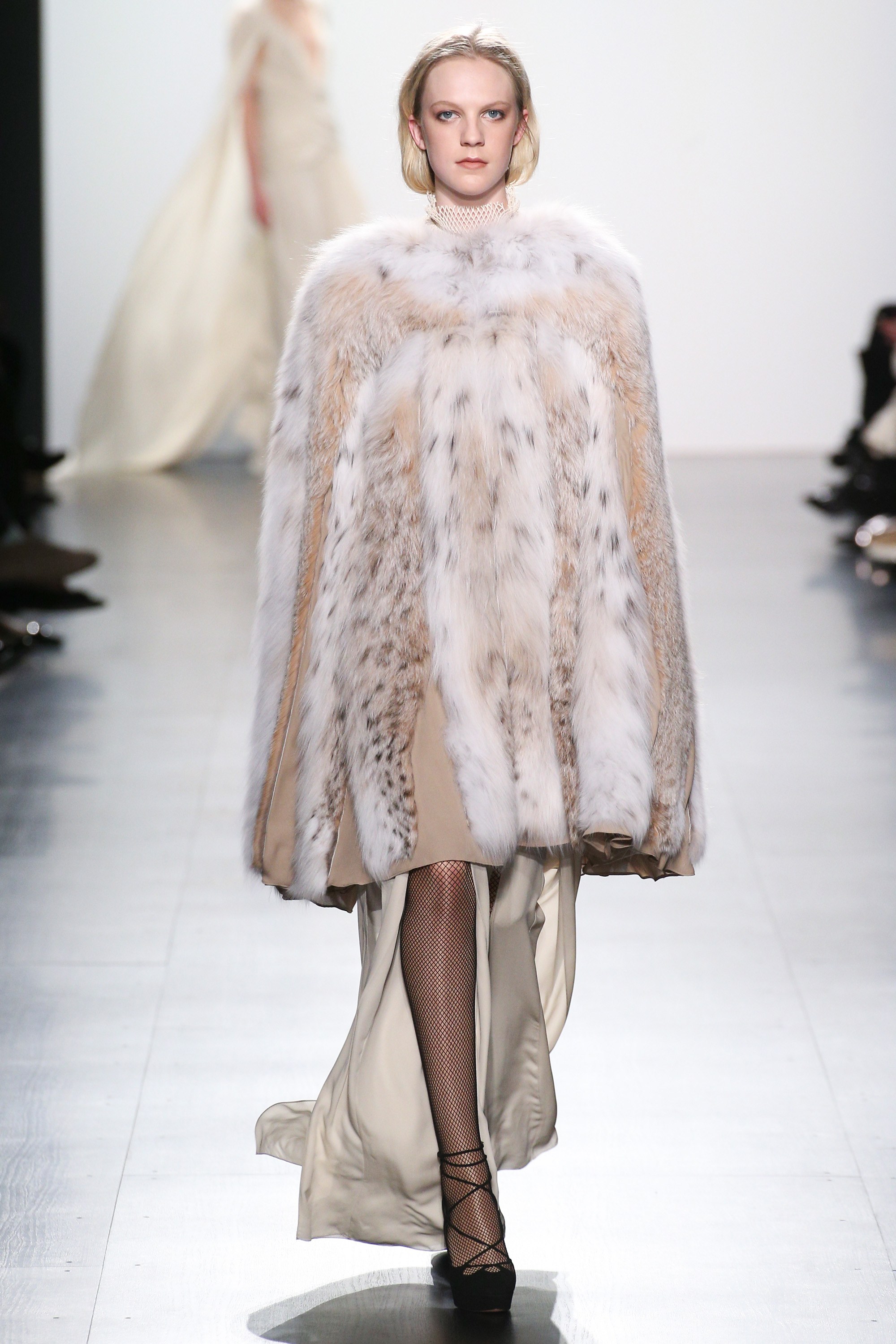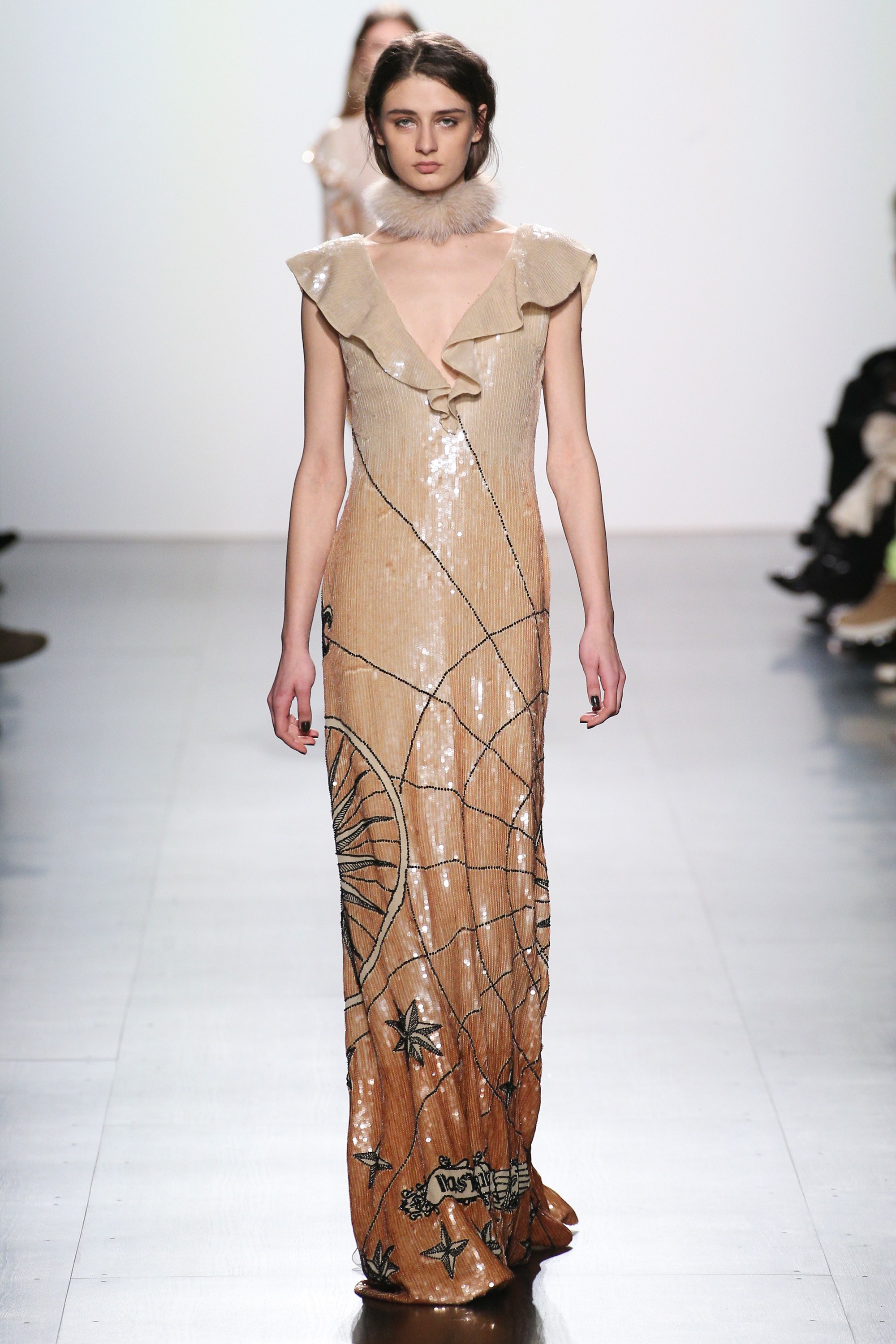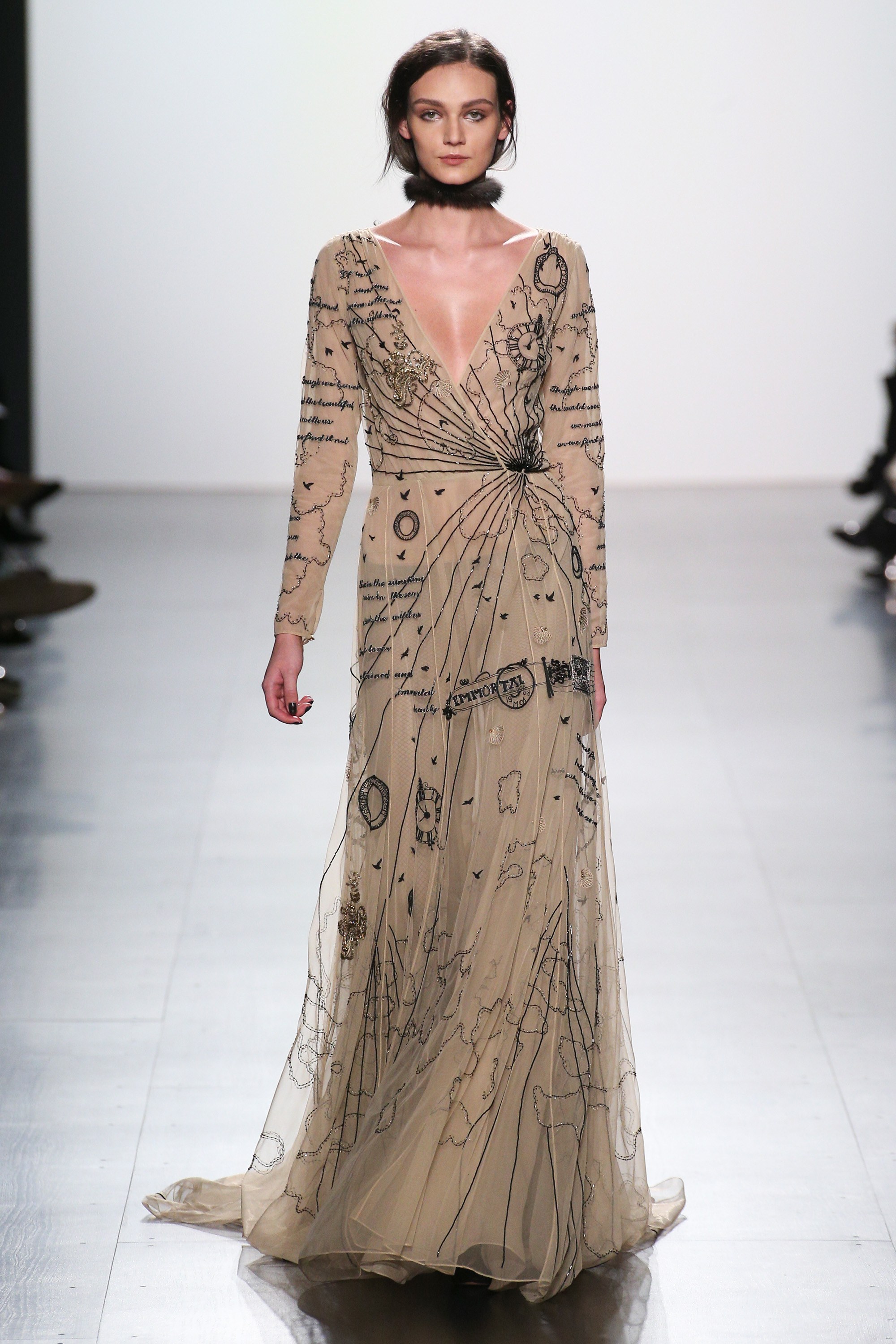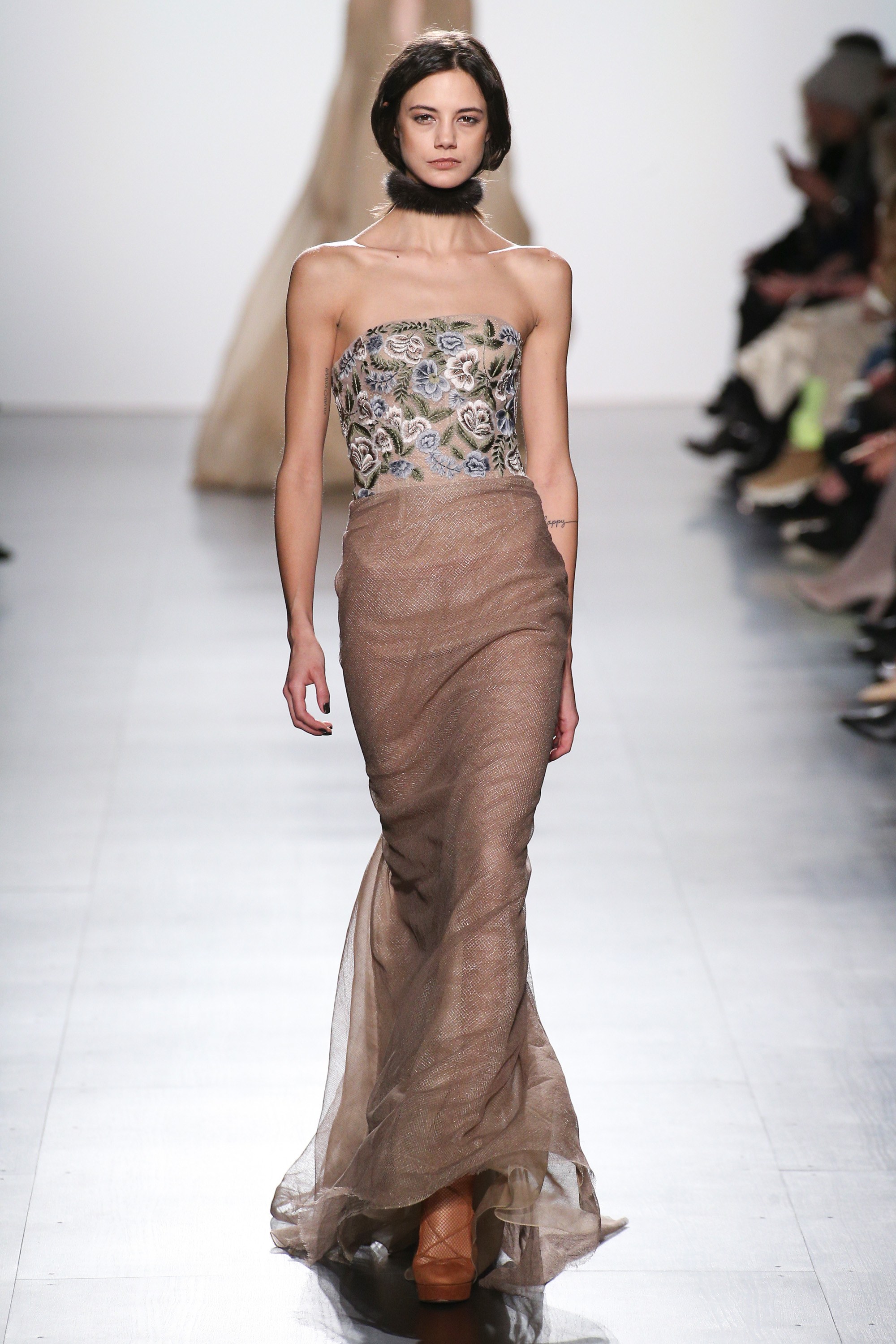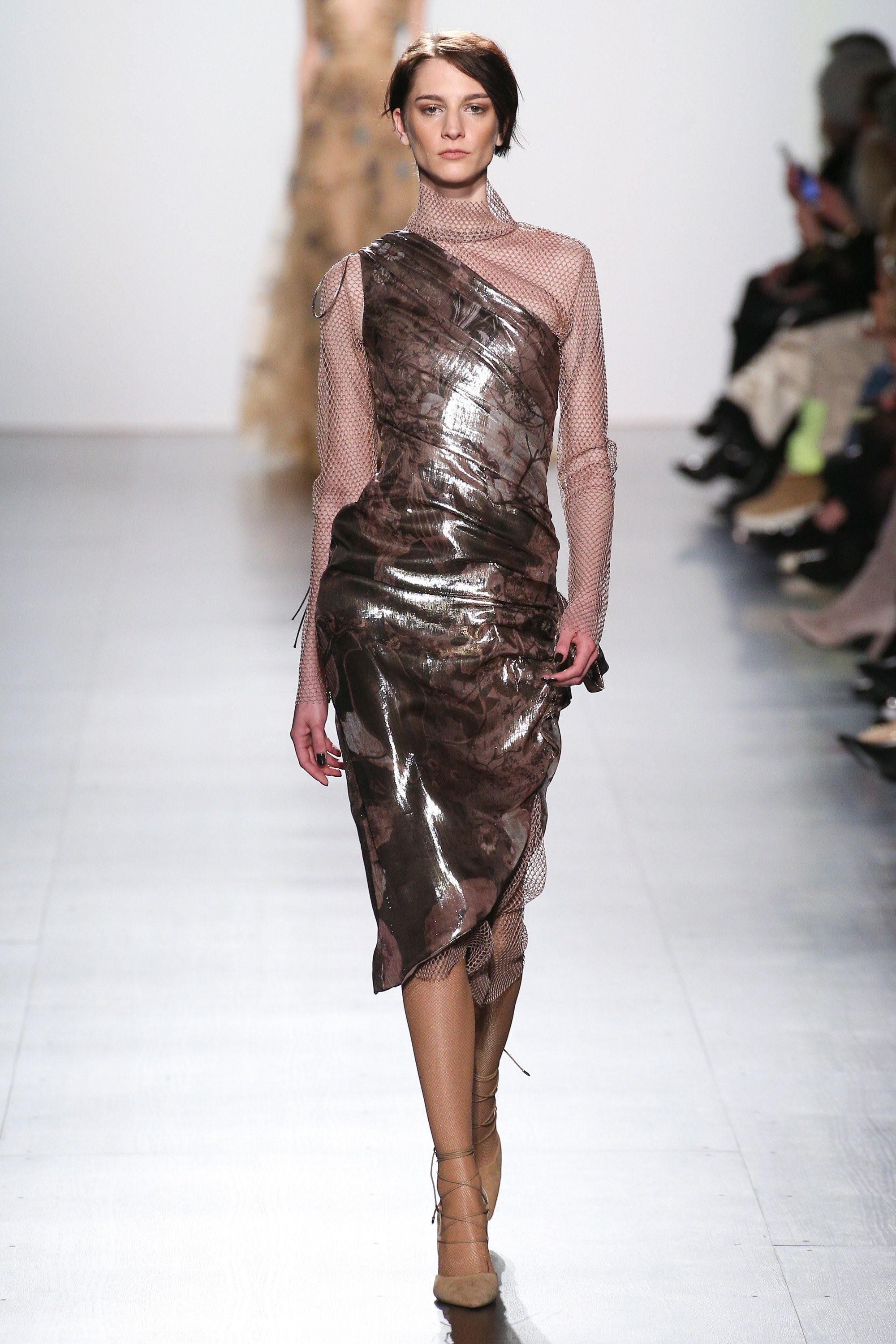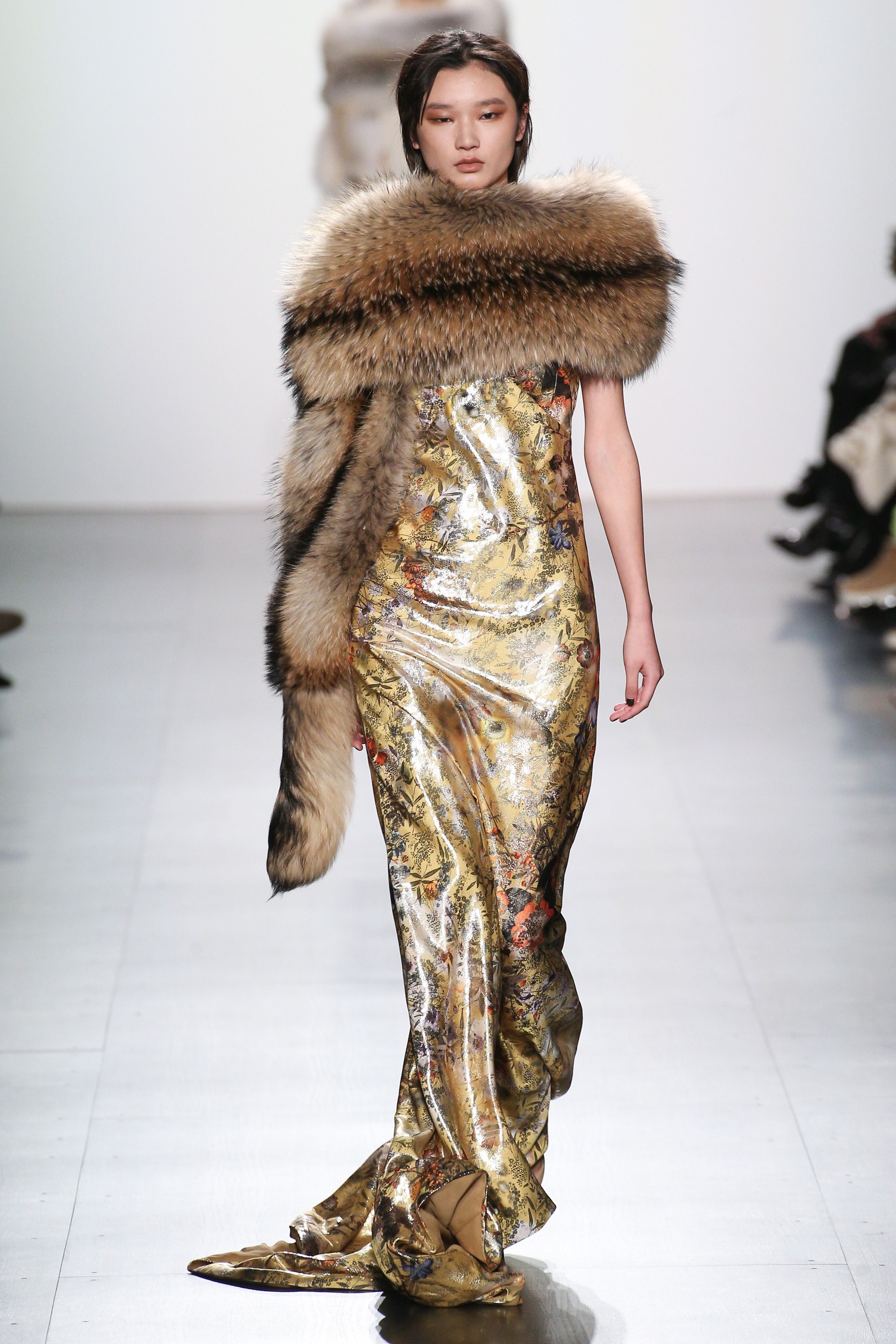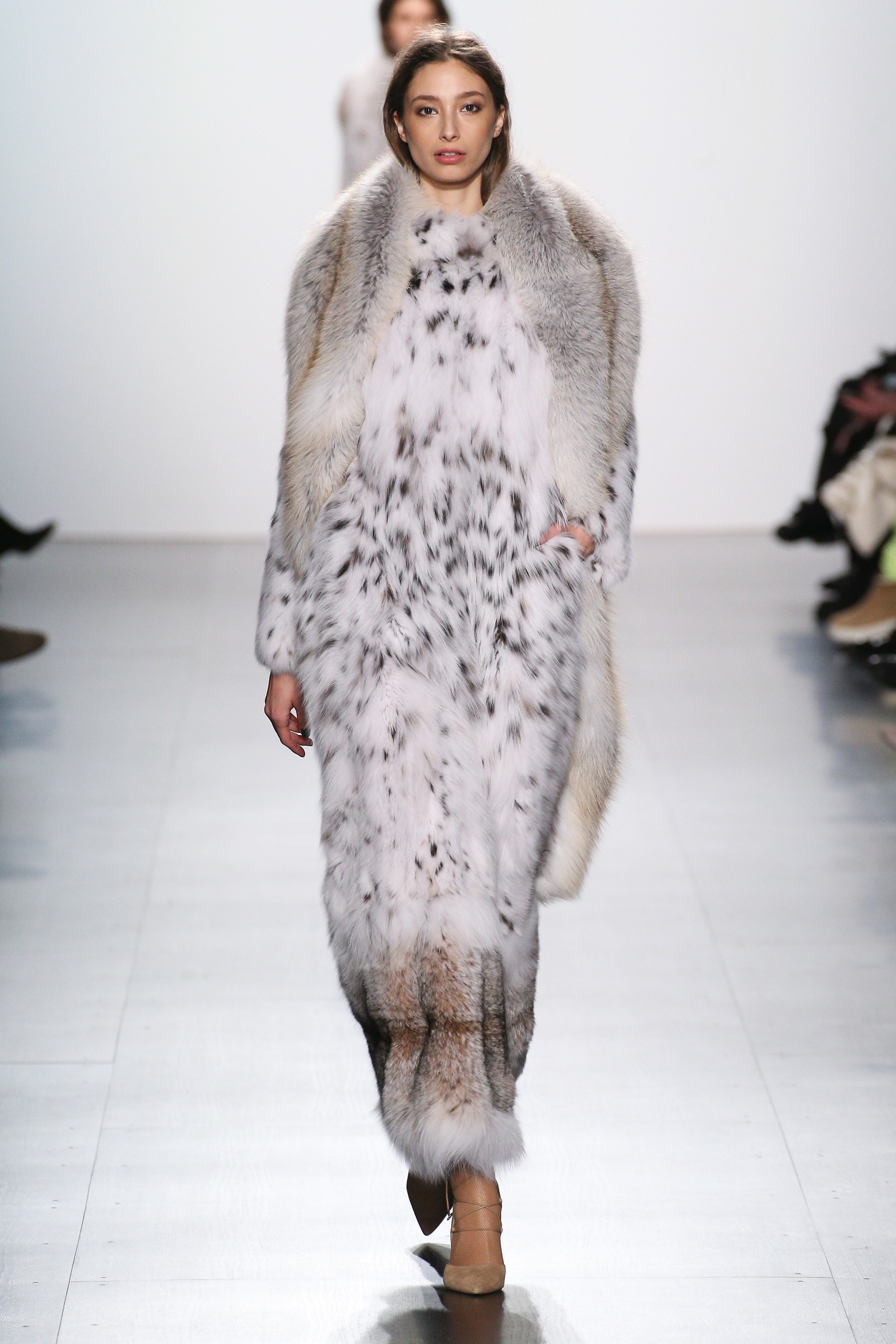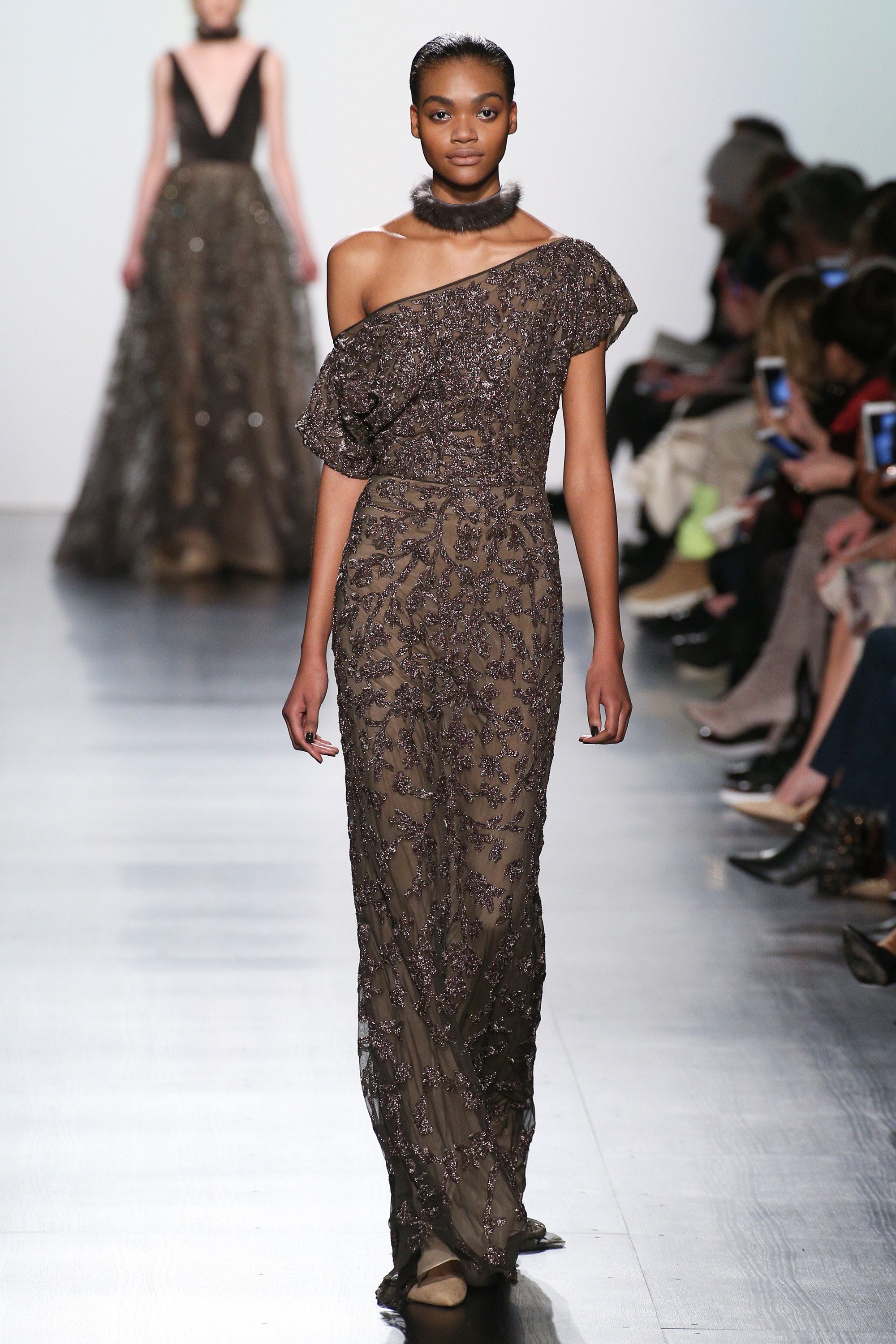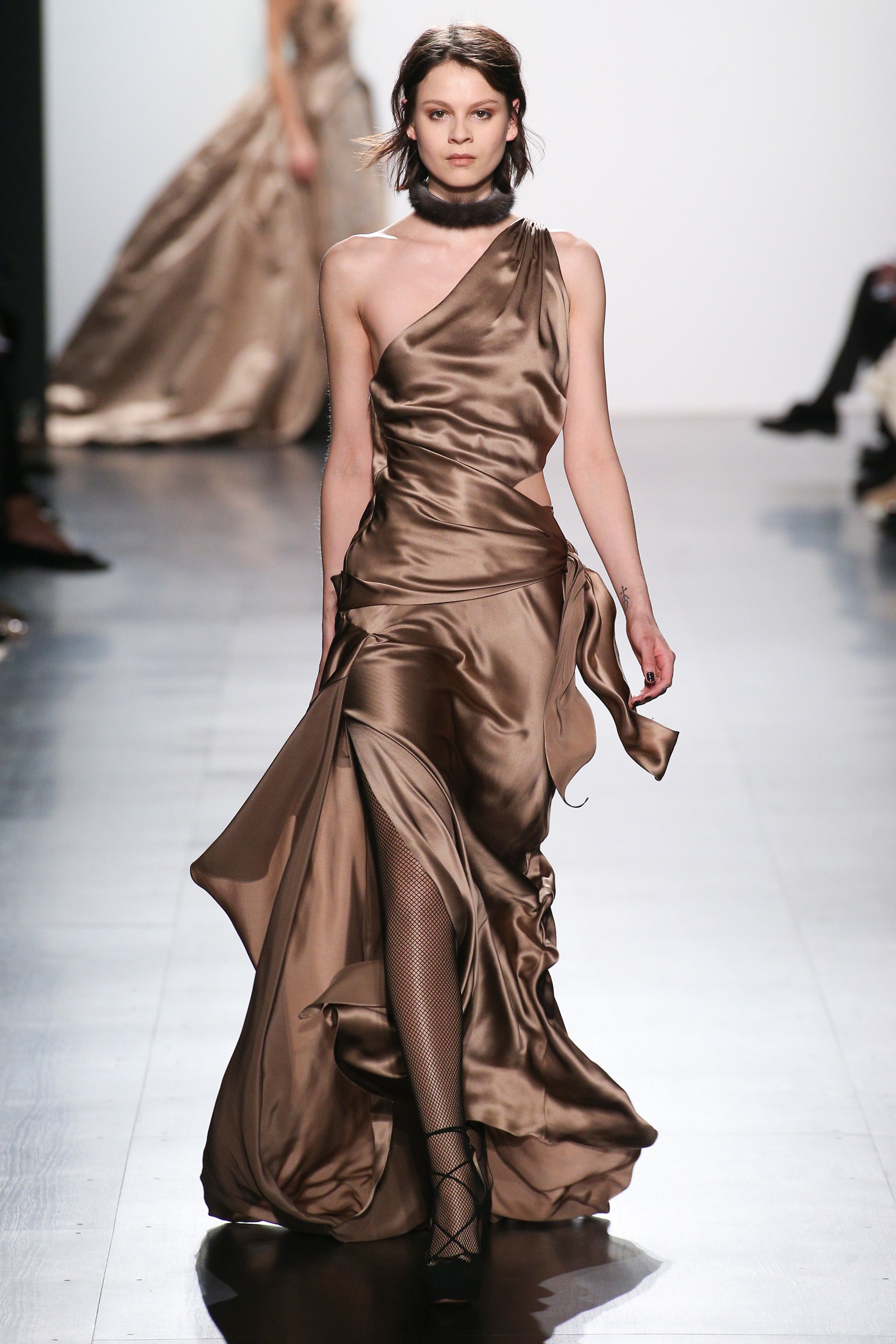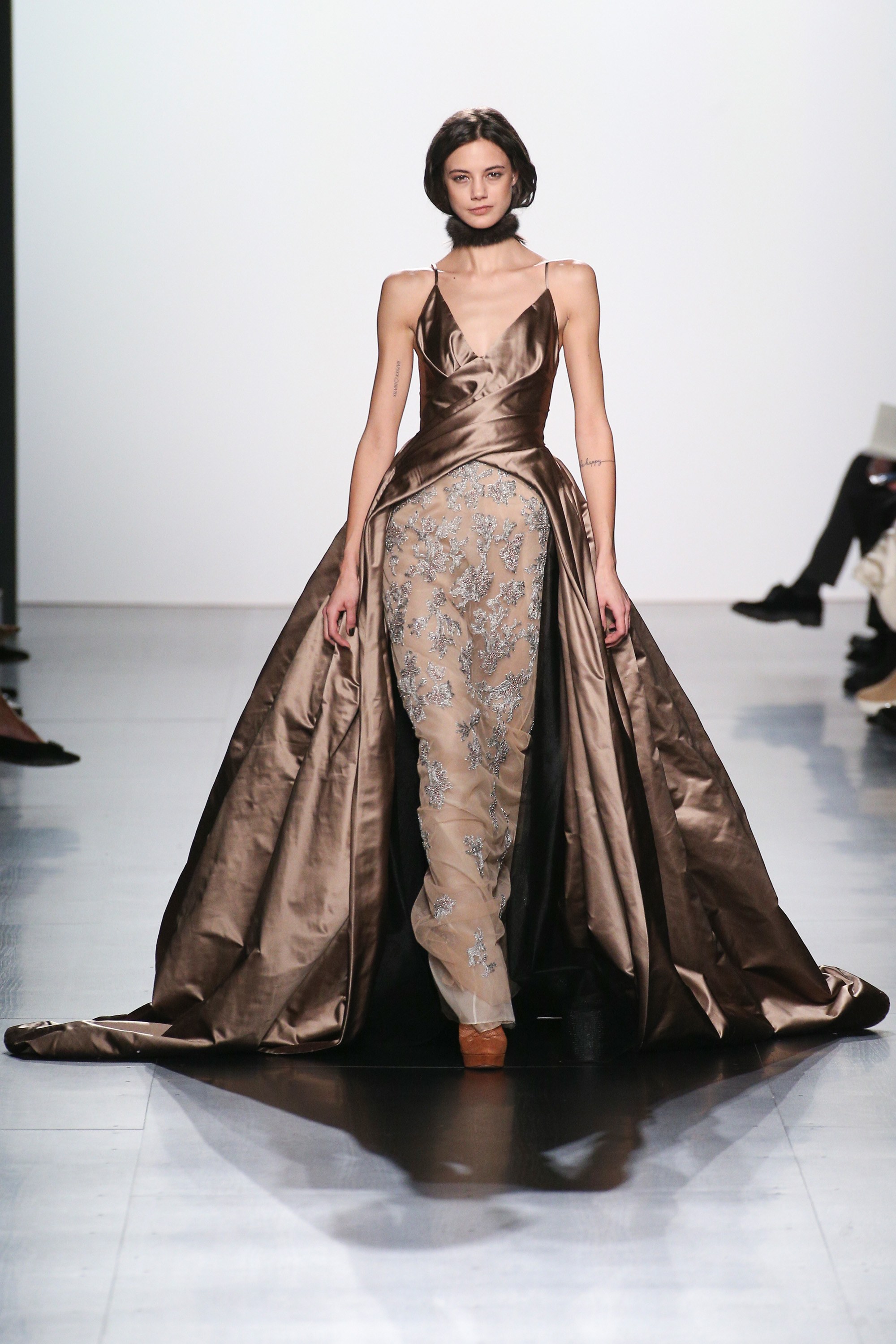 YOU MAY ALSO LIKE:
Dennis Basso Goes to Rio for Spring 2016
Wild Elegance at Dennis Basso, Fall 2016
I'm Going to Be in a Vogue/QVC Ad – and I Get to Meet Dennis Basso!

Tweet