Tweet

The grandeur of the Grand Ballroom at the Plaza Hotel in New York City complemented the sophistication and elegance of Dennis Basso's Spring/Summer 2018 collection. The 71-piece collection marked the designer's 35th year in fashion and celebrated the international traveler, a woman who jets from one exotic locale to another and who always looks effortlessly glamorous doing it.
The collection included flowing chiffon pants and mini and midi cocktail dresses as well as, of course, ball gowns. Beaded cocktail dresses and featherweight furs evoked romantic summer evenings and transported this viewer, at least, to places I've only dreamed about. The color palette was rich with cayenne, violet, rust and aqua as well as neutrals of white, grey and champagne.
The collection, which incorporated hand beading, sophisticated pattern mixing, a deft touch with furs as only Basso can do and flowing silhouettes will appeal to Basso's core customer, many of whom have been with him since his earliest days as well as to a younger customer who is looking to dress with sophisticated and luxe ease. That description may seem anachronistic – and in anyone but Basso's hands, it would be. But Basso, master craftsman that he is, knows how to cut, drape and tailor fabric and fur to enhance a woman's body.
Basso's clothes were complemented with beautiful jewelry from David Webb. And, opening – and closing – his show was model Amelia Gray Hamlin, daughter of Harry Hamlin and Real Housewives of New York City, Lisa Rinna, who had a proud mama moment as she stood to take videos of her daughter. Also spotted in the audience were Kelly Killoren Bensimon, Ivana Trump and "bachelorette" Rachel Lindsay.
Here, some highlights from Basso's collection …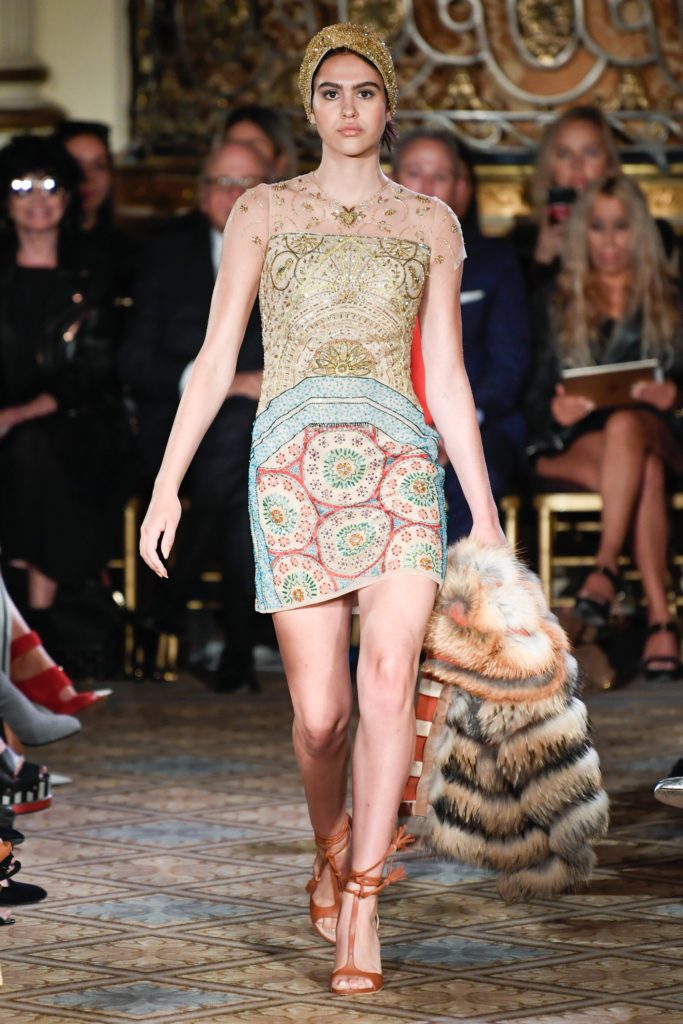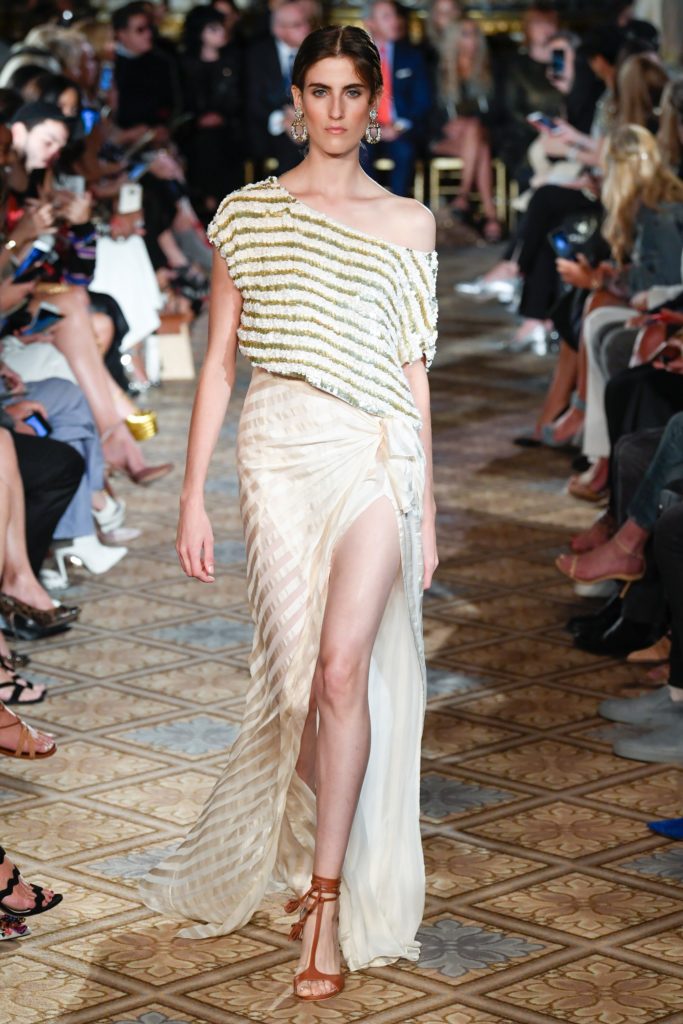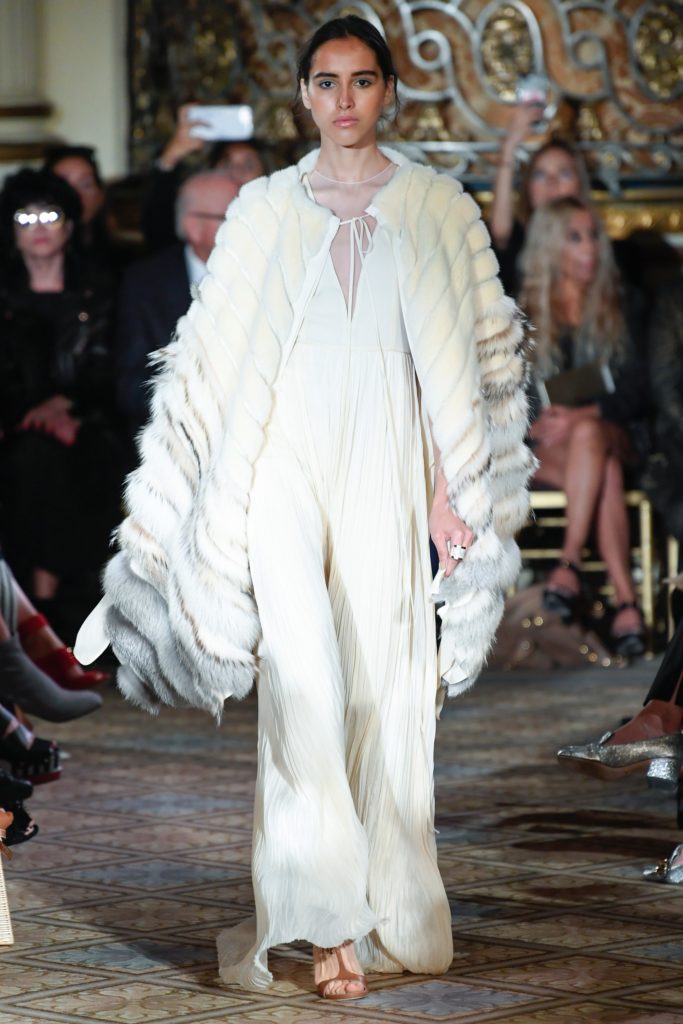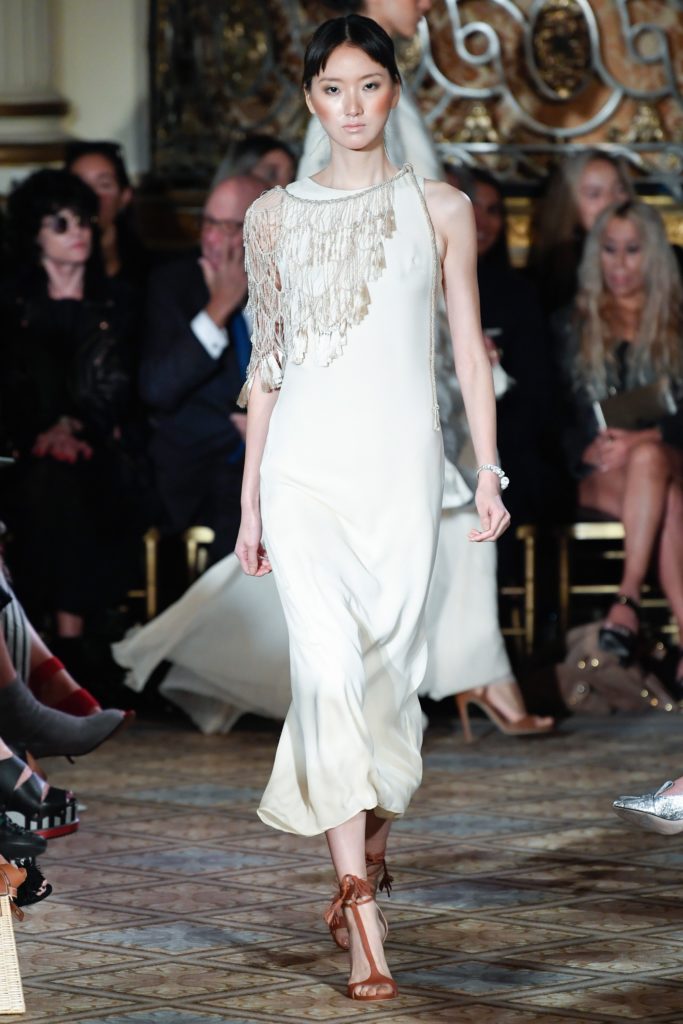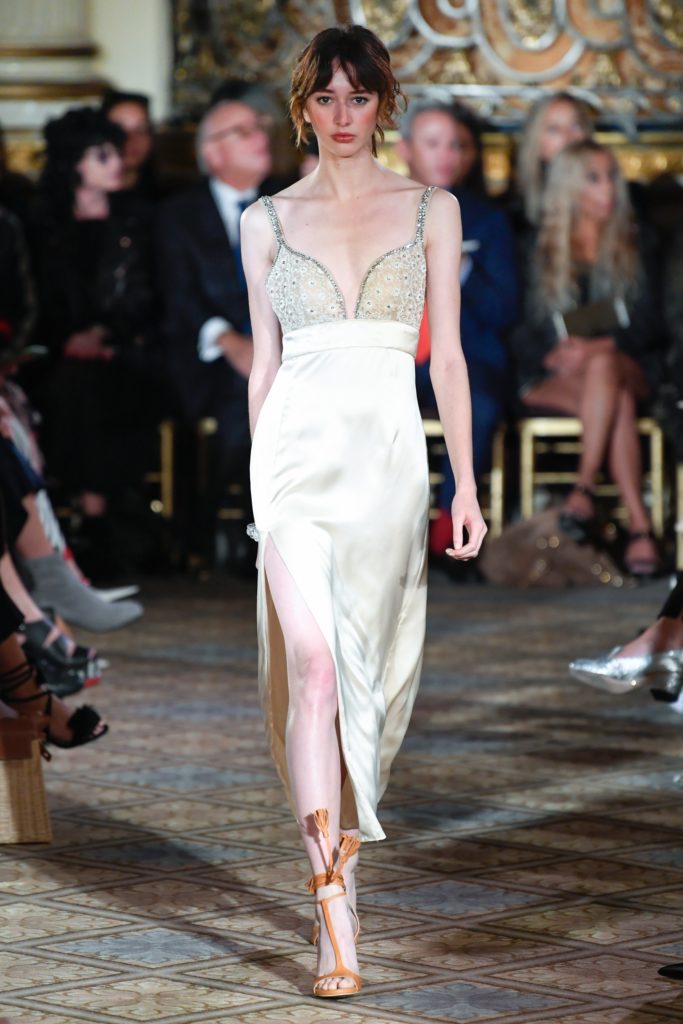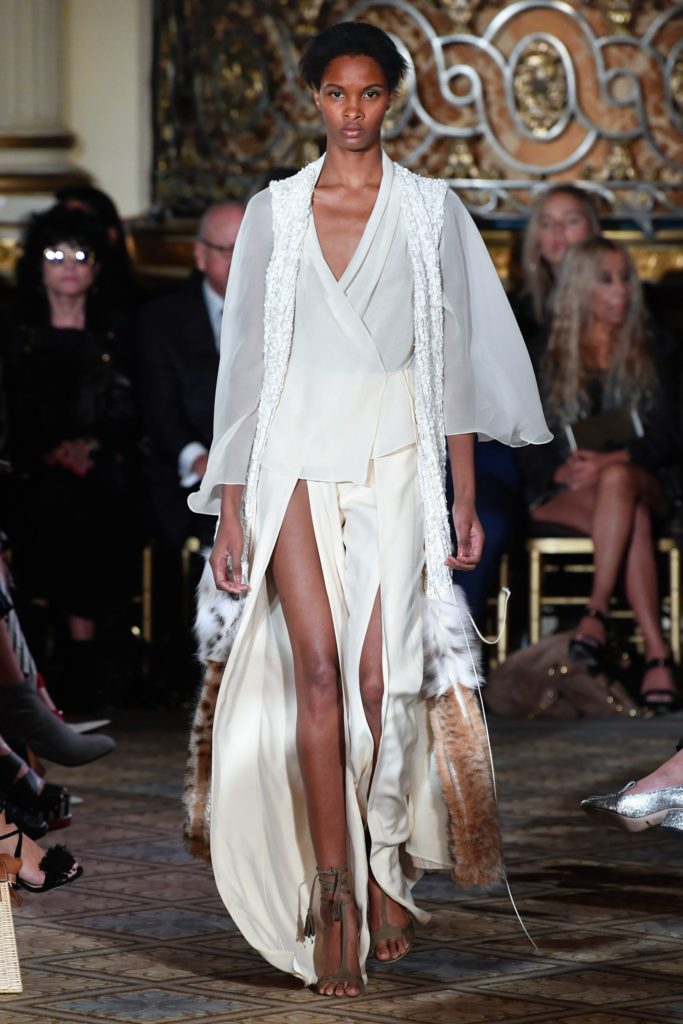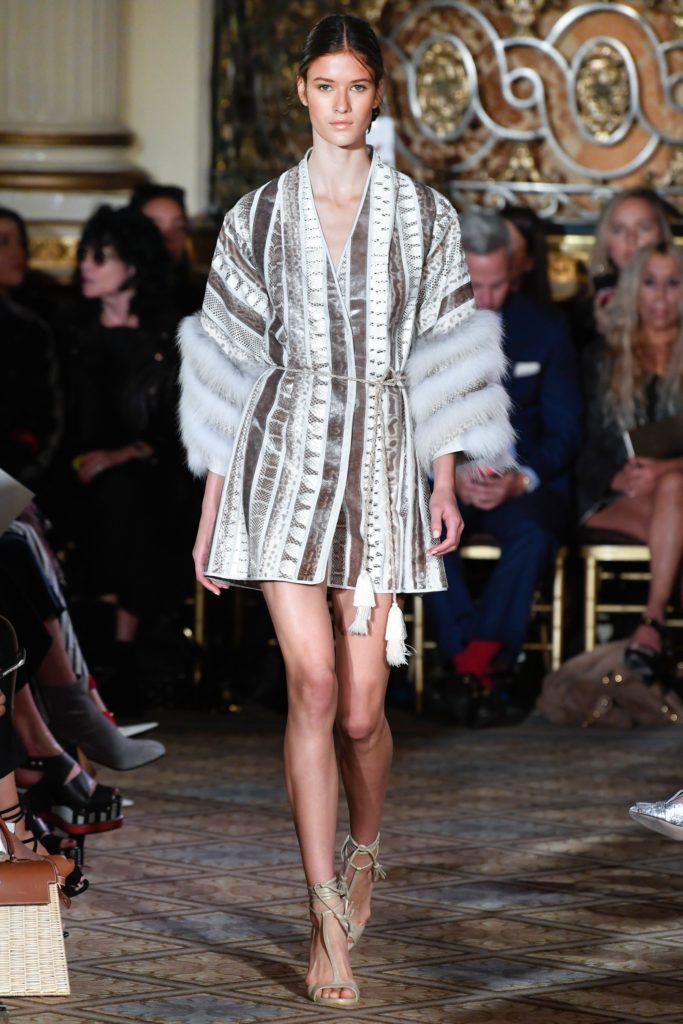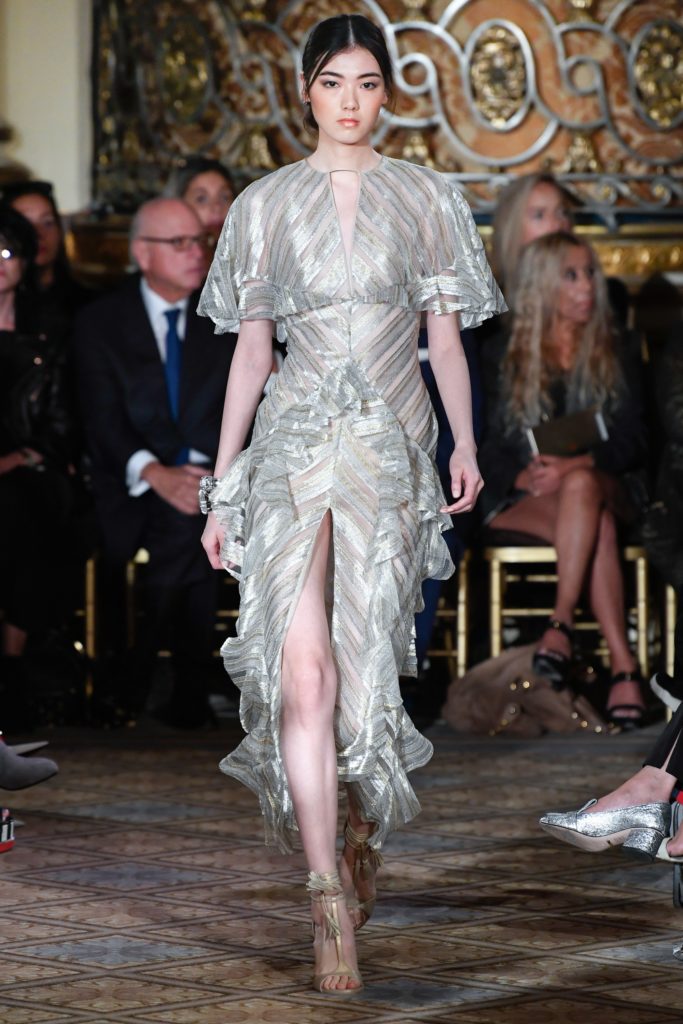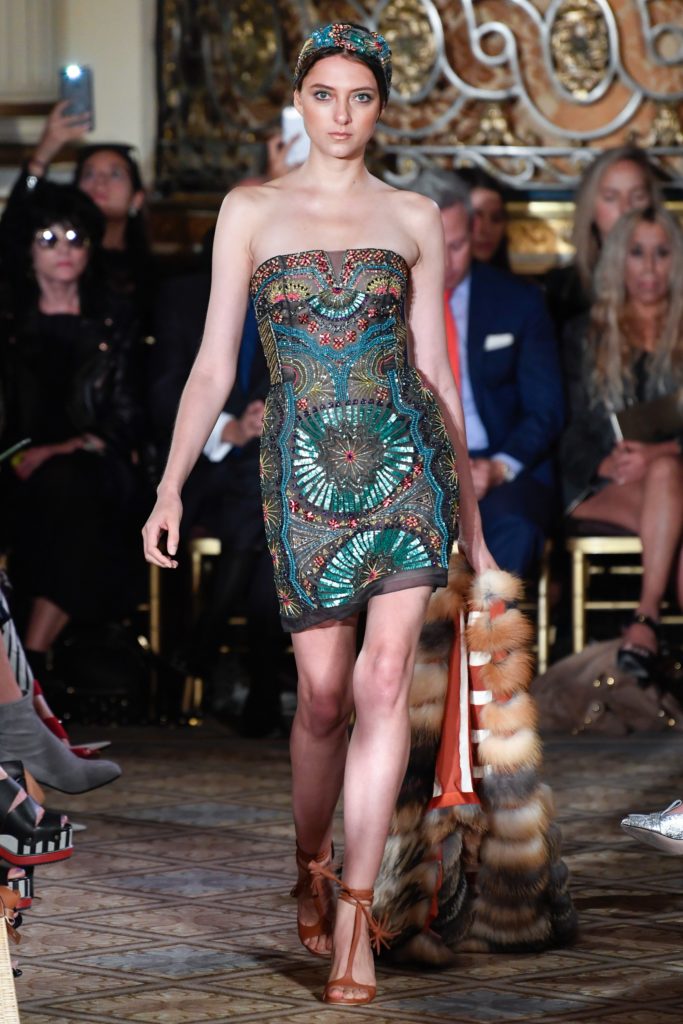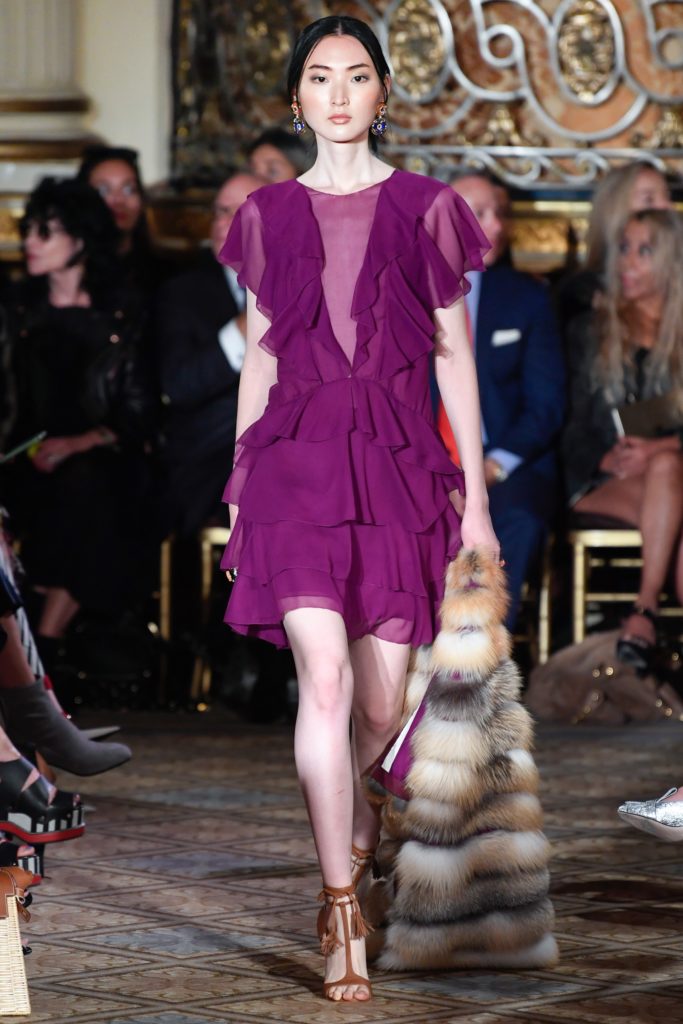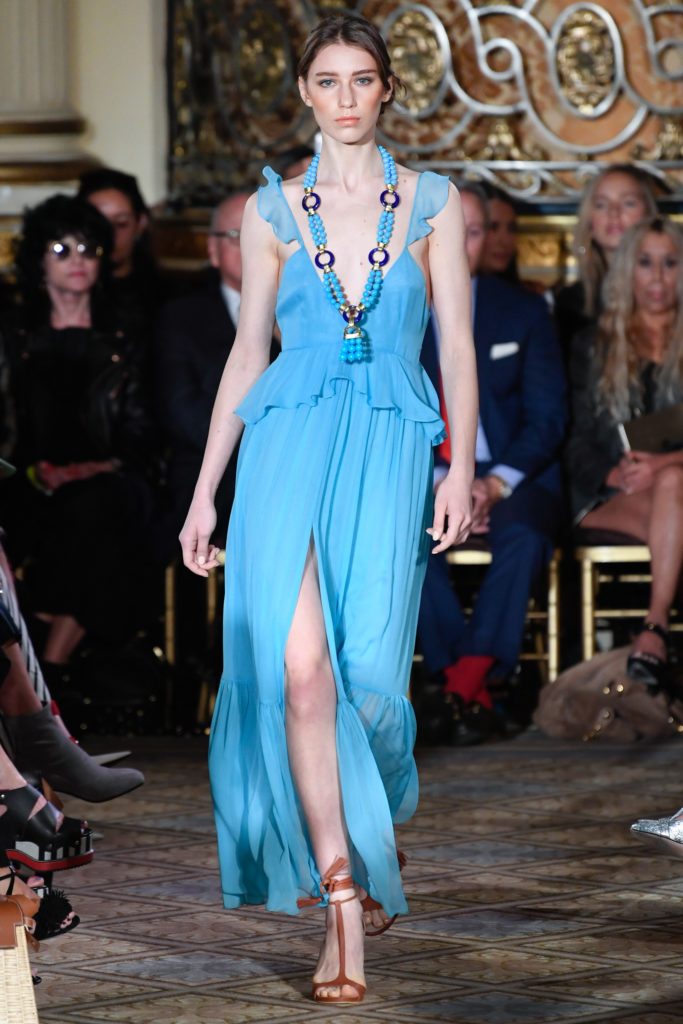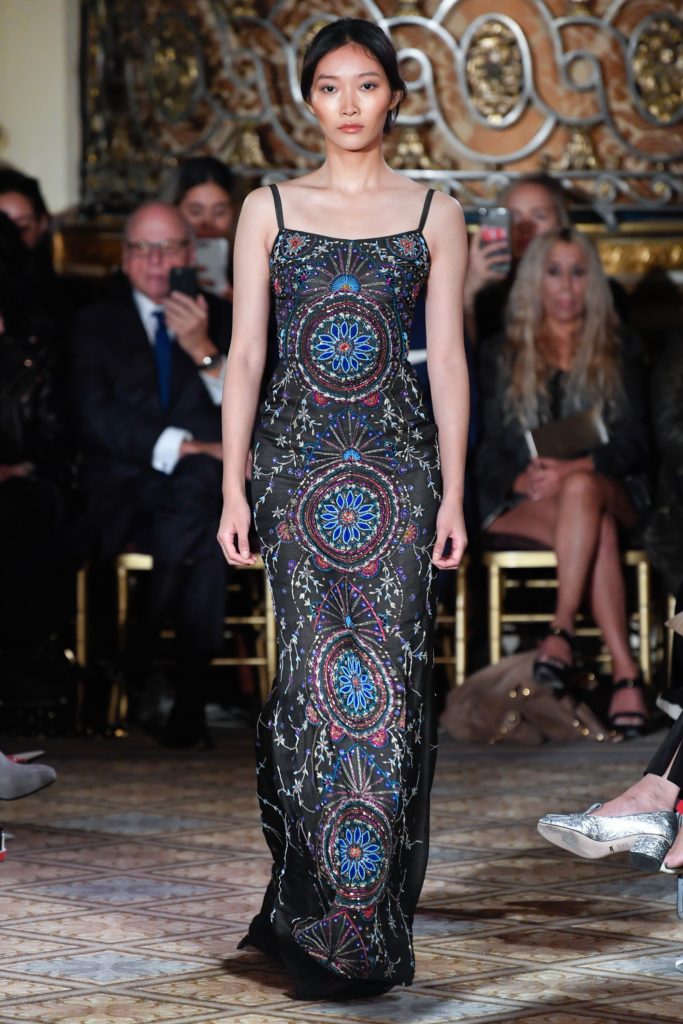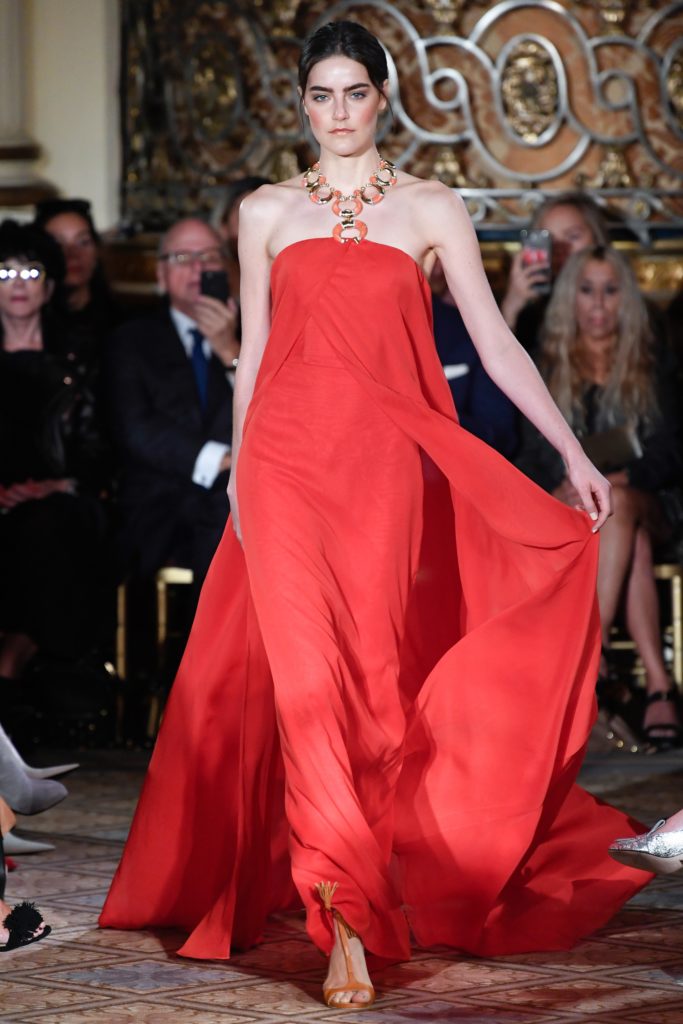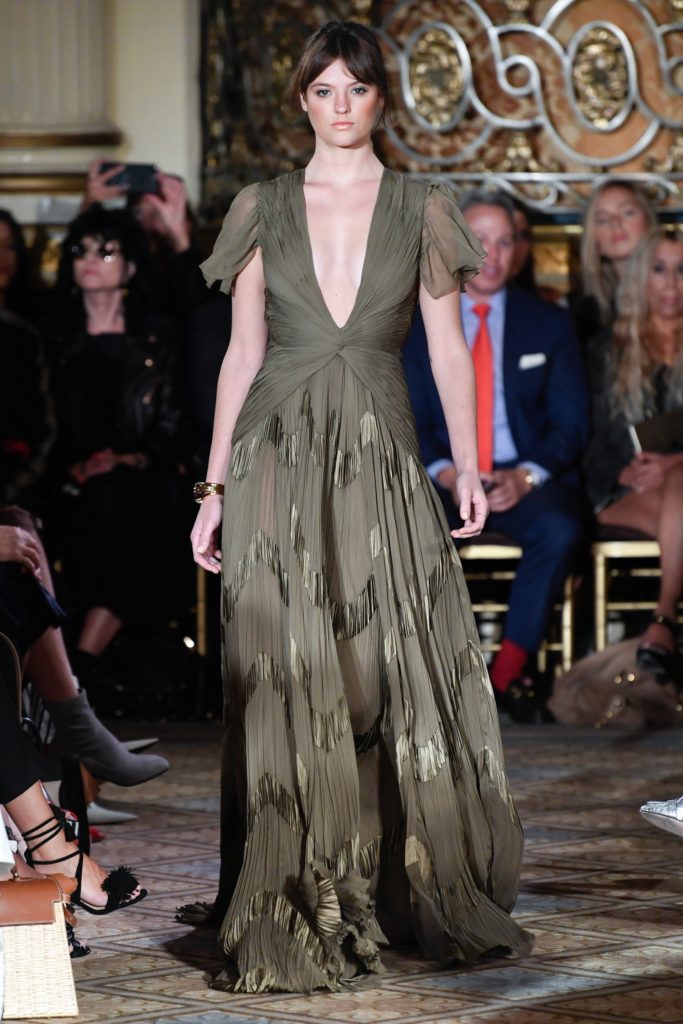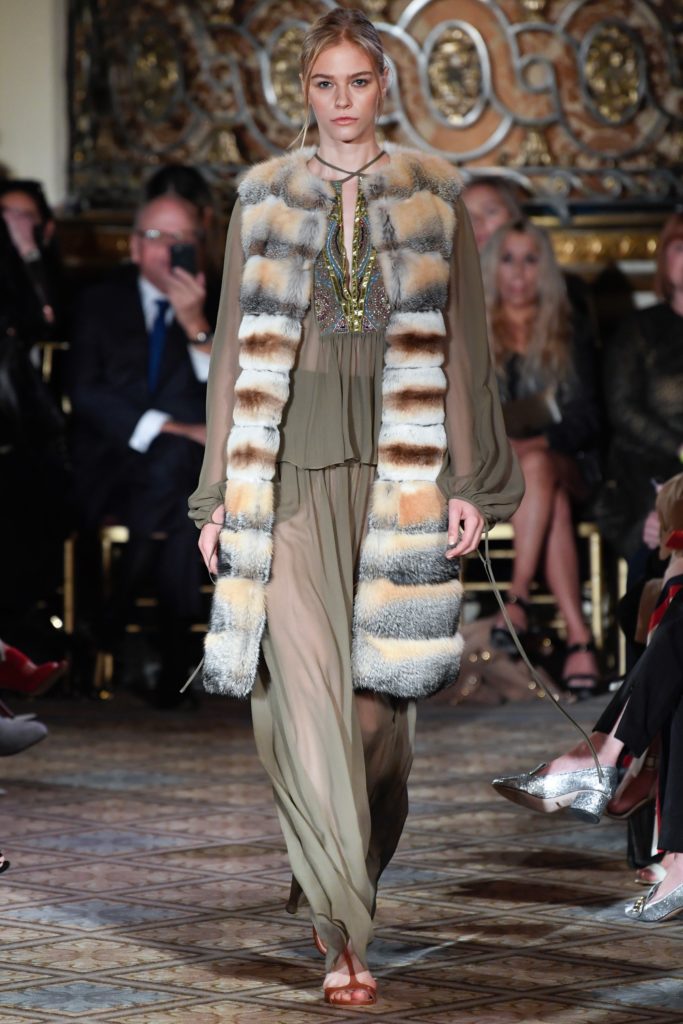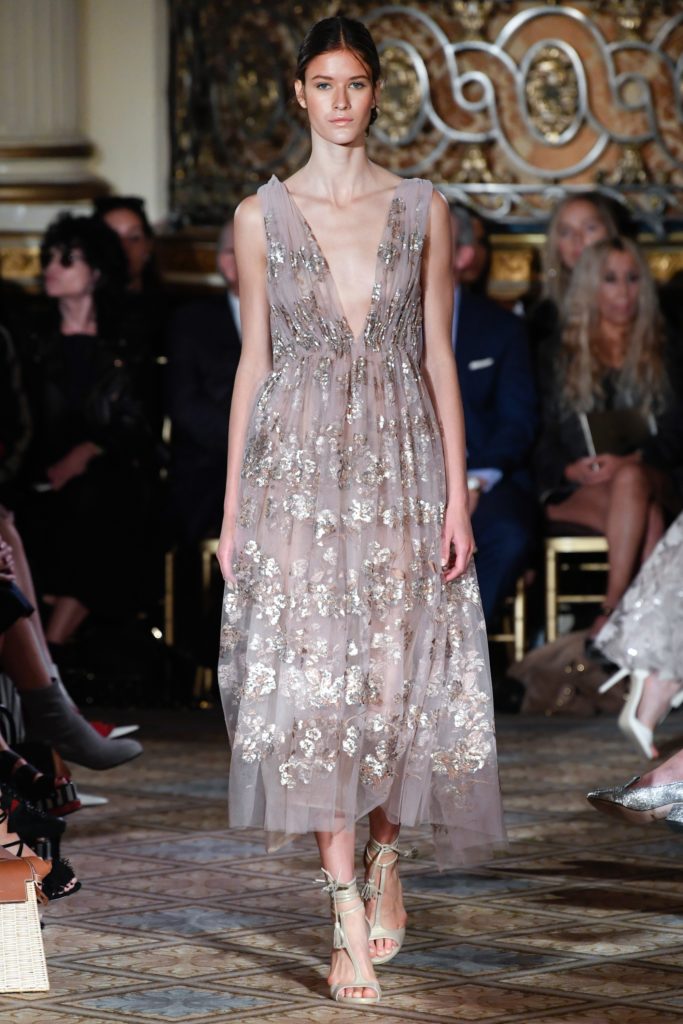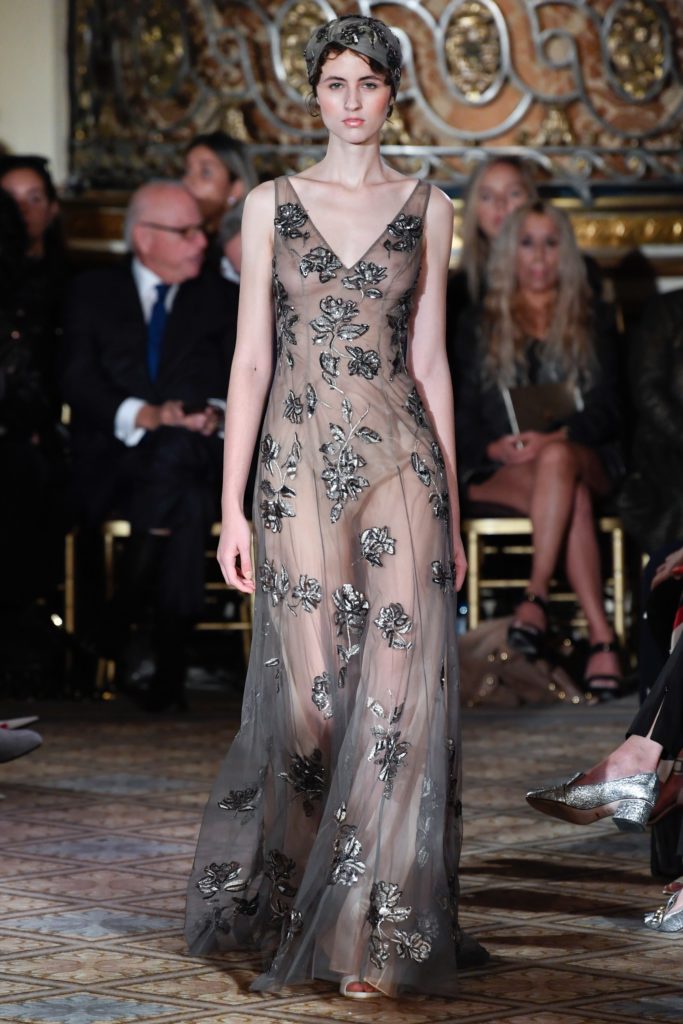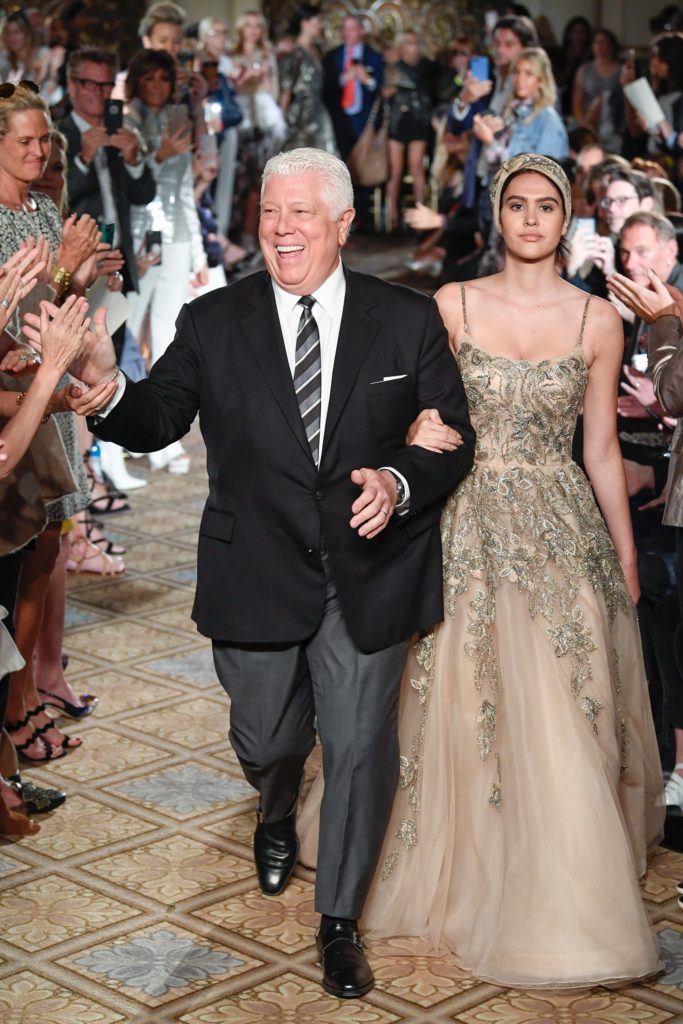 YOU MAY ALSO LIKE:
Luxury Rules the Runway at Dennis Basso's Fall 2017 NYFW Collection
Take a Voyage with Dennis Basso, Spring 2017
I Meet Dennis Basso and Get Fitted for an Ad in Vogue Magazine

Tweet