Tweet

The holiday season is a time to give and a time to heal. Sometimes the healing comes through the giving. Acts of compassion translate into raising public awareness, bettering one's self outlook, and becoming an inspiring example for all.
Melissa Palmer (http://www.mysecretsofsurvivorship.com), a breast cancer survivor and author of My Secrets of Survivorship and of the upcoming book, Survivorship: Breast Cancer at 40 says, "Whether you're a cancer fighter, survivor, or a healthy person, it's powerful to be out there in the community working for the cause – or any cause, for that matter."
"You can impact other people to want to give of their time as well. When you go through and survive health challenges, you're inspired to give back, help others and let them know they're not alone.You remember so well how people reached out to you when you were sick, and you want to do the same."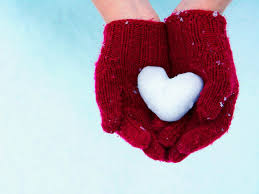 Palmer co-founded a support group for cancer fighters, Soul Survivors, shortly after being diagnosed with breast cancer.
Palmer suggests four ways to give back during the holidays:
Visit a nursing home. The more people you bring along on the visit, the merrier. "Bringing family or friends spreads the love," Palmer says. "And you can further brighten residents' day by bringing cards, gift baskets, decorations and treats, and by singing carols."
Adopt a family. Religious groups and local organizations can help you sponsor a family to shop for during the holiday season. "There are so many needy families," Palmer says. "Why not use some of your family's holiday money to buy gifts for a family in need? And when you get your own kids involved in this and other give-backs, you're giving them one of the greatest life lessons they could have."
Donate to a food bank. This is one of the biggest needs every holiday season. Get the whole family involved in shopping for non-perishable goods to be distributed to needy families. "Take your kids on a special shopping trip to pick up their favorite foods to give to someone in need," Palmer says. "Giving back really starts here during the holidays. When so many people are consumed with high-volume gift-shopping, there are untold numbers who don't have the fundamentals of survival – food and shelter."
Pack stockings for homeless people. "Kids can have fun picking out practical items to stuff in the stockings – healthy snacks like granola bars, water bottles, toothpaste and warm gloves," Palmer says. One way to distribute these is to hand them out to homeless people on your daily commutes.
"There are many ways to give back," Palmer says. "And we all can. Having a serious illness prompts some people tochange their thought process about many things. Instead of thinking sadly about themselves, they think of others in need. The holidays are the right time for everyone to think of others."
***
And we don't have to stop giving back after the holidays are over. Here are some suggestions for giving back all year …
Donate cans of food, toys, leashes, collars and litter to an animal shelter.
Donate new toys to a children's hospital.
If you are healthy and meet the necessary requirements, donate blood. There are blood drives throughout the year or call your local Red Cross to learn more.
Do an internet search of local charities and get involved by volunteering.
You don't have to give back on a global or community level. Helping out the people in your life  is a form of giving back too. For example, help out a sick friend by doing her food shopping or picking up her kids from school. Every little bit helps and you'd be surprised how appreciated these small acts are.
Get involved with your local library, many of which have programs such as used book drives and community outreach.
Feeling political? Contact your local representative to learn how you can get involved. One way is, at election time, volunteer to drive people to the polls who have no way to get there on their own. – ML
About Melissa Palmer
Melissa Palmer, author of My Secrets of Survivorship and the upcoming book, Survivorship: Breast Cancer at 40, is battling a rare genetic disorder, Pompe disease. A mother of five, she has an M.A. in Professional Counseling, created The Survivorship Foundation, is active in the American Cancer Society charity "Relay for Life" and co-founded a support group, Cancer Soul Survivors.
YOU MAY ALSO LIKE:
EverBeautiful's Guide to Holiday Tipping
What Is Adrenal Fatigue and Do You Have It?
7 Tips to Enjoy Holiday Parties Without Gaining Weight

Tweet