Tweet

'Tis the season for holiday parties, overindulging and, if you do overindulge, weight gain. Want to ensure that one of your New Year resolutions has nothing to do with losing the five pounds you put on the week before? Registered dietitian nutritionist Jo Bartell has some tips and tricks that can help you have fun at all the parties this season without feeling like you're bursting out of your jeans come January.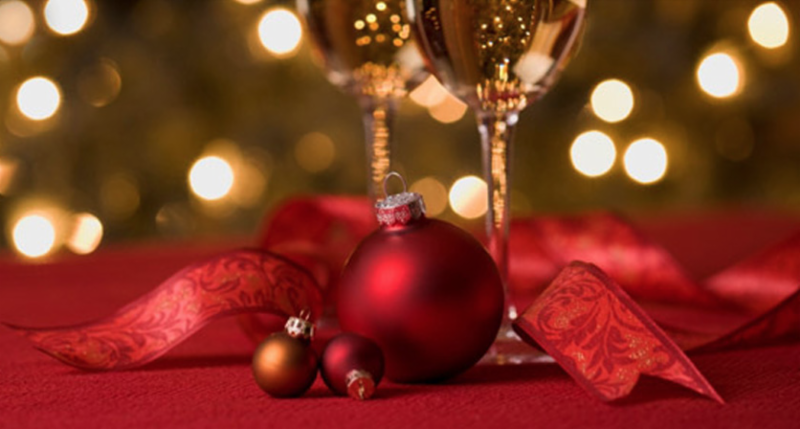 1. Pregame: If you skip meals or snacks during the day to "save up" for a holiday party, you will arrive starving and will be much more likely to inhale every tray of passed apps that walks by. To prevent this, plan for a small yet satisfying pre-party snack about an hour before you head out the door. Your goal is to show up ready to focus on conversations with friends rather than ready to pounce on the buffet table. The key ingredients to an effective pre-event snack always include protein and fiber together. How about a string cheese, a handful of shelled pistachios and a few 100% whole-grain crackers? Or try an apple sliced and topped with a tablespoon of peanut butter and a sprinkle of cinnamon.
2. Dress the part: Steer clear of baggy holiday sweaters, comfy shift dresses and anything with an elastic waist. Loose clothing allows you to eat with abandon, making you less likely to pay attention to your brain and stomach when they are sending out "I'm getting full" messages. You want to be able to feel when you've had enough to eat and drink, and a tight fitting pair of jeans or belted dress should do the trick.
3. Eat more: Yes, you read that right. One of the keys to enjoying the holidays without feeling deprived is to focus on foods you can have more of, not less. Whether you're at a holiday party or between big events, go crazy with anything vegetable! Veggies are not only rich in vitamins and minerals, but they are also high in both fiber and water which will help fill you up while crowding out extras you're better able to resist cake, cookies, mashed potatoes and other foods you know will pack on the pounds. For snacks, try pairing fruit with shelled pistachios. Pistachios contribute protein, fiber, potassium, vitamin B-6, and more while also being the least caloric nut of all the nut varieties. Counting calories? For a 100-calorie serving, you can enjoy 30 whole pistachios but only between 5 and 15 with other snack nuts. Setton Farms has a convenient 100-calorie pack of pistachios which does the calorie counting for you and makes snacking easy and delicious.
4. Be picky: Most people tend to overeat when faced with a wide variety of options. Your best bet is to limit your choices by first doing a once over of everything offered before taking a minute to decide what looks the absolute best and most worth-it. Then, bulk up as much of your plate as you can with crudités or any other veggie-based sides you see. Devote about 50 to 75% of your plate's real estate to veggies and healthy grains. Next, fill up about 1/3 of your plate with a single layer of lean protein, like chicken skewers, shrimp cocktail, or smoked salmon. For the last section of your plate, add the homemade pie, holiday cookies, casserole, or any other goodie you've selected as your must-have favorite of the options. Try to save the smallest part of your plate for that and savor every bite!
5. Work the room: Make the party about much more than the food and the drinks. Instead, remember that this is the time of year where you get to socialize, and maybe even reconnect with friends and family you rarely see during the year. So, instead of parking yourself at the buffet or bar, mingle at the other end of the room. This way, when you go grab your plate or drink, you'll feel completely conscious of what you're choosing to nibble and sip.
6. Help the host: Clear plates, wash dishes, fill up champagne flutes for other guests. These tasks will not only make you friend of the year, they'll also keep your hands busy and away from the snacks or desserts after you know you've enjoyed enough.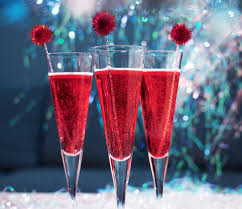 7. Drink up: A few simple tricks will keep you from consuming the empty calories that live in most holiday drinks — and from getting out of control at the dessert table after a few too many cocktails. Just as you're planning to be picky with entrée choices, be selective with the holiday cocktail you choose. Know that with that drink, you're going to consume a bunch of sugary calories. If you decide to do that, choose one that appeals the most to you — a mug of buttered rum, a glass of eggnog — and then have just the one drink. Sip it slowly, and then move on to something lighter for the rest of the evening, like a white wine spritzer, a vodka soda, or a glass of champagne. Between each cocktail, drink one full glass of water to help keep the drinks from piling up and to help you stay hydrated.
Happy Holidays!
About Jo Bartell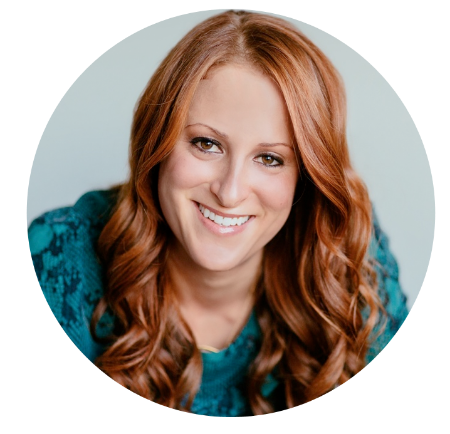 Jo Bartell is a registered dietitian nutritionist. She has extensive training and experience guiding individuals with various health conditions in achieving nutrition-related goals. She graduated Summa Cum Laude with a BA in Psychology and Sociology from Skidmore College, and earned an MS in Clinical Nutrition and Dietetics from New York University (NYU). At NYU, she also completed her dietetic internship. She currently lives in San Francisco where she has her own private practice nutrition counseling and consulting business. She is an active member of the Academy of Nutrition and Dietetics (AND), the California Academy of Nutrition and Dietetics, and the Bay Area Dietetics Association, along with several Dietetics Practice Groups of AND including Women's Health, Weight Management, Sports, Cardiovascular and Wellness Nutrition, and Nutrition Entrepreneurs. Find her on Instagram @she_dishes or online at http://www.SheDishes.com
About Setton Farms
Setton Farms is a family owned business based in California's Central Valley. They are the 2nd largest producer and processor of pistachios in the United States. The business started as a small bakery in Brooklyn in 1959 and expanded to growing pistachios in 1987. They are a vertically integrated company and are able to focus on every step of the pistachio process from harvesting to processing to shipping. The processing plant has a 1.7MW solar power system and their post-harvest operations is 100% solar powered. Their products range from plain pistachios to flavored pistachios to their iconic Pistachio Chewy Bites.
YOU MAY ALSO LIKE:
12 Healthy Holiday Eating Tips
Tips for Eating Gluten Free This Holiday Season