Tweet

Prom is just around the corner and for many girls, it's a time of stress  – but not necessarily for the reasons you may think. According to Sam Sisakhti, founder of the online fashion site UsTrendy, "Over the past few years, I have grown increasingly concerned with the cyber bullying and body shaming that I have seen online. At the same time, I realized the enormous social pressure that many young girls feel to try to be hip and socially cool by wearing clothing that is seen as stylish. Many girls are unable to afford these fashions and can often feel ashamed socially." To combat this, Sisakhti started the Believe in Yourself Project with a heart towards helping girls and young women  feel better about themselves and to promote healthy self esteem at an early age. The Believe In Yourself Project not only promotes a healthy body image for girls, it also provides charitable donations of new dresses to underprivileged girls for school dances and special occasions.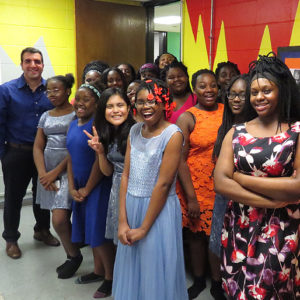 Believe in Yourself was founded in 2016 and has, thus far, given away a "couple of thousand" dresses to underprivileged high school girls and college students across the country for them to wear at their school dances. UsTrendy reports that many of the girls in the program have had the self confidence to attend their first school dance. To date, donation events have been held in Boston, Chicago, Washington DC, and many other cities. Sisakhti's goal is to give away 5,000 to 10,000 dresses in the coming year.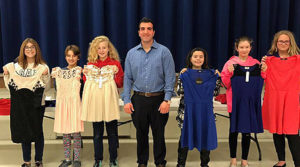 The Believe in Yourself Project is part of a broader initiative. The charity is currently in talks with various influential women who at one time or currently have struggled with body image, encouraging them to serve as speakers and mentors to the various girls within the program.
"We hope to dispel the notion that you need to be a size 0 in order to be beautiful," says  Sisakhti.
Ultimately, the Believe in Yourself Project seeks to make girls and young women feel comfortable in their own skin and not let physical or financial insecurities or limitations affect their confidence.
Take a look at the photos. The smiles from the girls who've received dresses are contagious. Then, learn more about the Believe in Yourself Project to get involved. Stay abreast by following Believe in Yourself Project on Facebook.
YOU MAY ALSO LIKE:
Equal Pay Day – No Cause for Celebration
International Women's Day – Let Your Voice Be Heard

Tweet