Tweet

I received the products mentioned in this post courtesy of RoC Skincare. All thoughts and opinions are my own and have not been swayed by the receipt of complimentary product. And, let me add, I spent several days away and forgot to pack my RoC Skincare products. (I always forget something when I travel.) The air was dry and I woke up with dry, itchy facial skin. I ran out and purchased my RoC Skincare products and used them straightaway. And, my skin felt and looked better! Ok, now that that is out of the way, read on for tips on treating winter skin.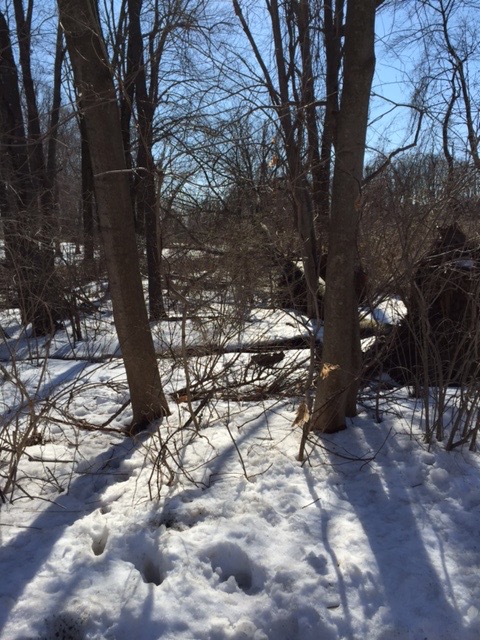 Winter skin is real and it's awful. Biting winds, frigid temperatures, low humidity and the sun's rays contribute to it as do indoor heating and lifestyle. But you don't have to be miserable until the season changes. Here are a few things you can do to combat winter skin …
1. Hydrate from within. Enjoy that cup of hot coffee or tea to keep your insides warm and toasty on cold days, but don't forget to drink water, which is the best natural hydrator on the planet.
2. Wear sunscreen, even on the cloudiest days.
3. Pay special attention to your face, neck and chest. Some skincare brands are addressing these areas with creams specially formulated to keep them hydrated and dewy. One to try: RoC Multi Correxion 5 in 1 Chest, Neck & Face Cream. It's formulated with Broad-Spectrum SPF 30 which is a must, 365. Get it here:

4. Wear gloves and scarves to protect your hands and neck from the elements.
5. Avoid taking hot and long showers and baths. Keep them short and use warm, rather than hot water.
6. Pop a portable hand cream in your handbag and use it throughout the day. I also keep sample size jars of hand cream next to the soap in the kitchen and every bathroom in my home. It reminds me to moisturize my hands after I wash them.
7. Use a humidifier. The day I turn on the heat in my home is the day I turn on the humidifier. Humidifiers do just what their name implies, they add much needed moisture to the air. I sleep with one next to my bed. It has prevented me from waking with a bloody nose and chapped lips. Check out my post on humidifiers here.
8. Avoid over-cleansing or over-treating your skin with alcohol-based astringents, toners and harsh masks and peels. Instead, choose alcohol-free astringents and toners and hydrating masks. Follow up with moisturizer and don't forget to treat the delicate eye area. Eye creams are generally thicker and richer than those for the rest of the face. One I really like that isn't greasy, doesn't pull as it's applied and doesn't migrate into my eye is RoC Retinol Correxion Sensitive Eye Cream. Get it here … 

9. Use a store bought hair mask or DIY with coconut oil to treat dry hair and scalp. Apply coconut oil to your hair, wrap it in a towel and relax for half and hour or so. Shampoo thoroughly and rinse with cool water. Try to do this weekly in the winter months.
10. Keep lips soft with the liberal use of lip balm. Try one that's non-petroleum based and is made with natural oils. It's healthier since we can't help but ingest a little of our lip balm when eating, drinking and talking.
11. Eat foods that contain healthy Omega 3 oils, such as wild caught salmon, anchovies, mackerel, and halibut. Other foods that are high in Omega-3's include flaxseeds, chia seeds, walnuts and soybeans. Or, try a fish oil supplement. Besides moisturizing from within, foods with Omega-3s are thought to improve brain and eye health, to fight depression and anxiety and to improve risk factors for heart health by reducing triglycerides, raising HDL cholesterol levels, preventing plaque and reducing inflammation.
12. Apply moisturizer to moist skin. Moisturizer works to keep moisture in your skin. To help it work most effectively, spray your skin with water and pat it dry before applying. And don't forget to use moisturizer before bed. Nighttime moisturizers are generally thicker than ones used during the day. One I especially like RoC Retinol Correxion 5 in 1 Restoring Night Cream. Get it here: 

Use these tips to protect yourself against the ravages of winter and take heart, Spring is just 67 days away.
YOU MAY ALSO LIKE:
Recipes from The Biggest Loser Quick and Easy Cookbook

Tweet