Tweet

The Golden Globes 2018 awards show, presented by the Hollywood Foreign Press Association, had a decidedly different feel and tenor from other Golden Globes. From the black protest fashion to the female-centric speeches to the response from social media, it was obviously women who ruled the night.
In an act of solidarity for the Time's Up initiative, an anti-sexual harassment group that aims to shed light on sexual harassment in every industry, and in the wake of the #metoo movement in which women who've been sexually harassed share their stories, attendees at the Globes wore black in support of those who suffered sexual harassment. Many also sported black and blue Time's Up Pins. Times Up, which was launched on January 1. 2018 and has the power of 300 prominent Hollywood women behind it, has raised more than $15 million for a legal defense fund. If you'd like to donate, click here.
The night proved many things, one is that black fashion is not boring. Another is that women have found their voice and are speaking out loudly and vociferously against harassment. The #metoo movement began after Harvey Weinstein, one of Hollywood's most prominent producers, was accused of sexual assault by a growing list of women including Rose McGowan who decried the wearing of black at last night's Golden Globes as being hypocritical. She feels, not incorrectly, that some of Hollywood's biggest players were aware of the systematic harassment and abuse of women by Weinstein and remained silent.
Yet another outcome of last night's Golden Globes was that Oprah Winfrey is perhaps still the most powerful woman in the country. After being introduced by host Seth Meyers, who joked that he wanted her for president, Winfrey delivered what many are calling a powerful and presidential speech after she accepted the Cecil B DeMille Lifetime Achievement Award. She is the first black female recipient of the honor. To say it was the biggest moment of the night is an understatement. The crowd rose to its feet, social media was atwitter with calls for Oprah for President in 2020, and the media could not stop buzzing about what it all meant. The buzz continues today and speculation abounds. Will she run or won't she? Time will tell.
Perhaps the most ironic moment of the evening came after the crowds settled down from Oprah's speech and the camera honed in on Natalie Portman and Ron Howard as they presented the award for Best Director. Portman ad-libbed when she said, "Here are the all male nominees," of the five contenders, a slam in reference to the fact that Greta Gerwig, director for the acclaimed and awarded film, Lady Bird, was snubbed.
This was an awards show to beat all awards shows and it remains to be seen whether or not it will have far-reaching and long-lasting effects. One can only hope.
Here, some of the best fashion looks of the evening: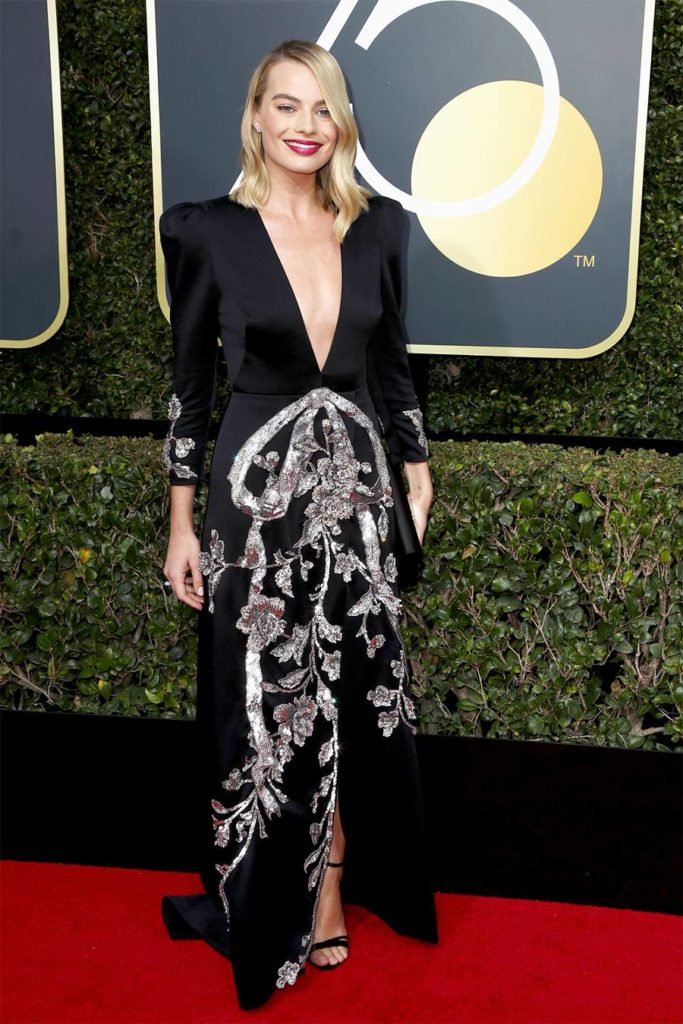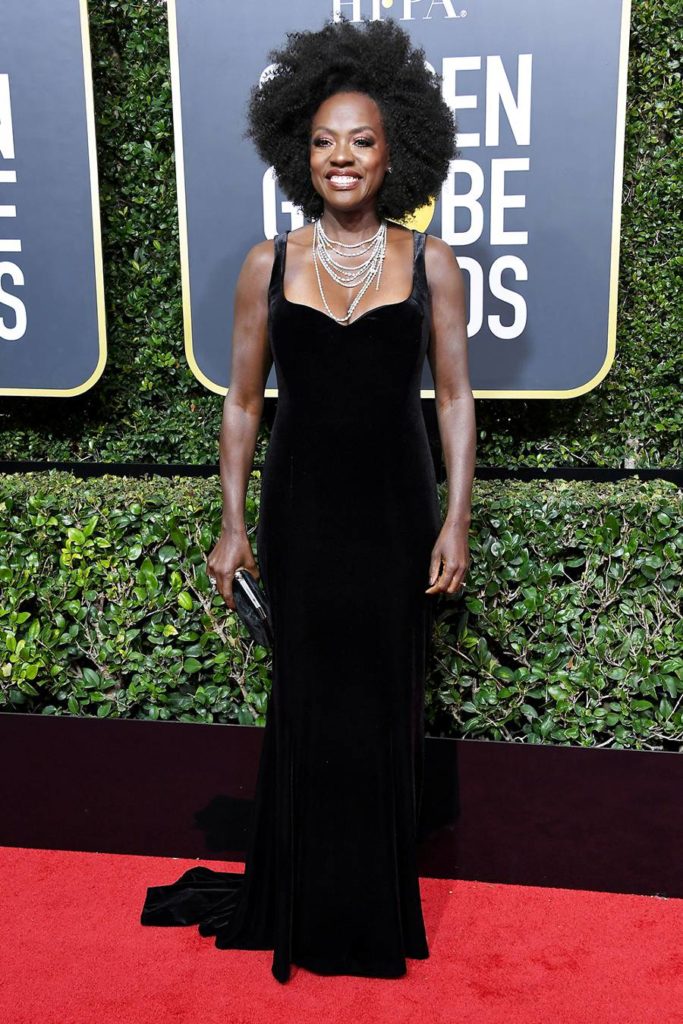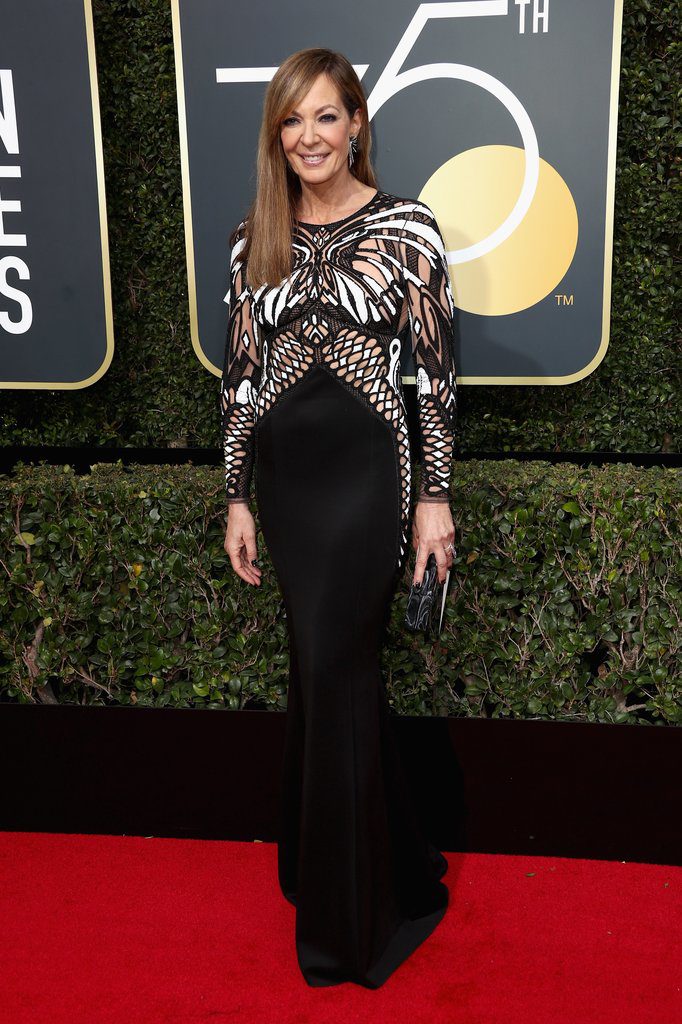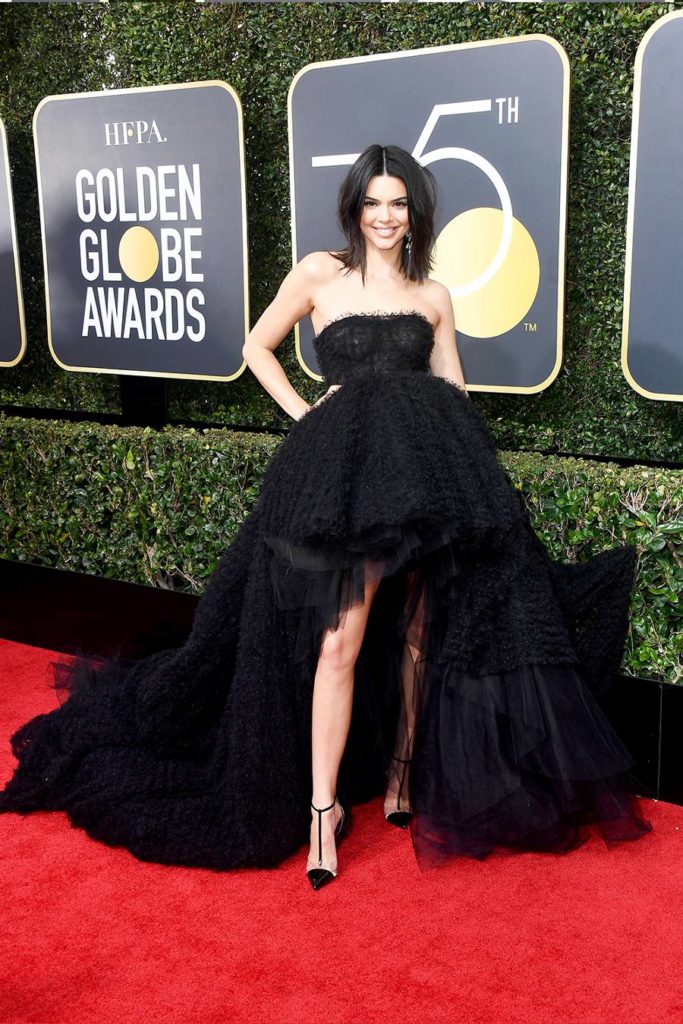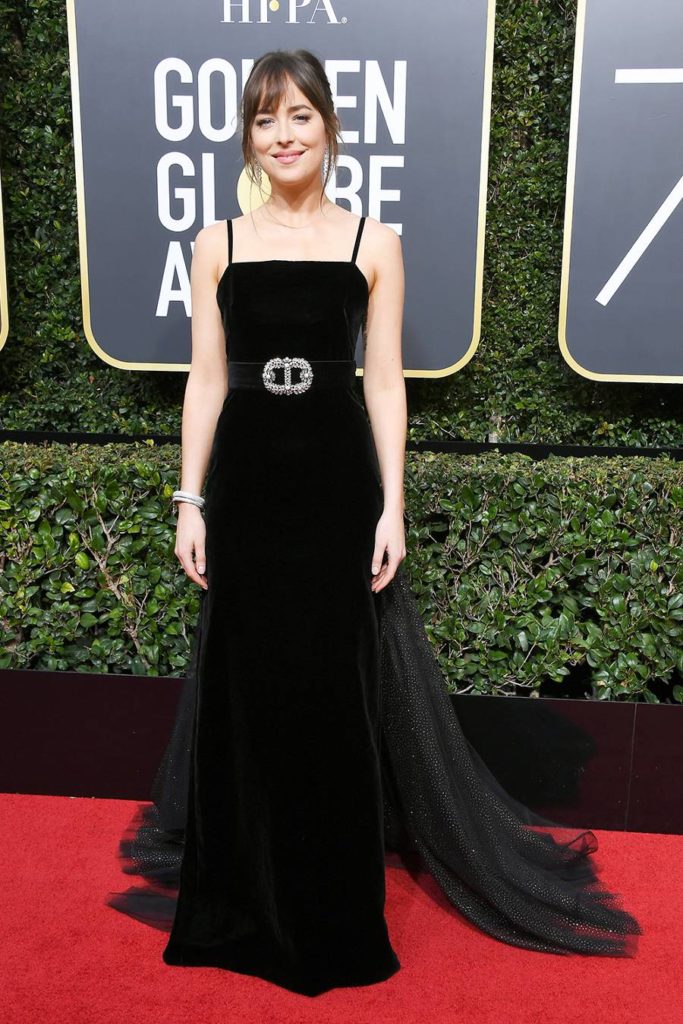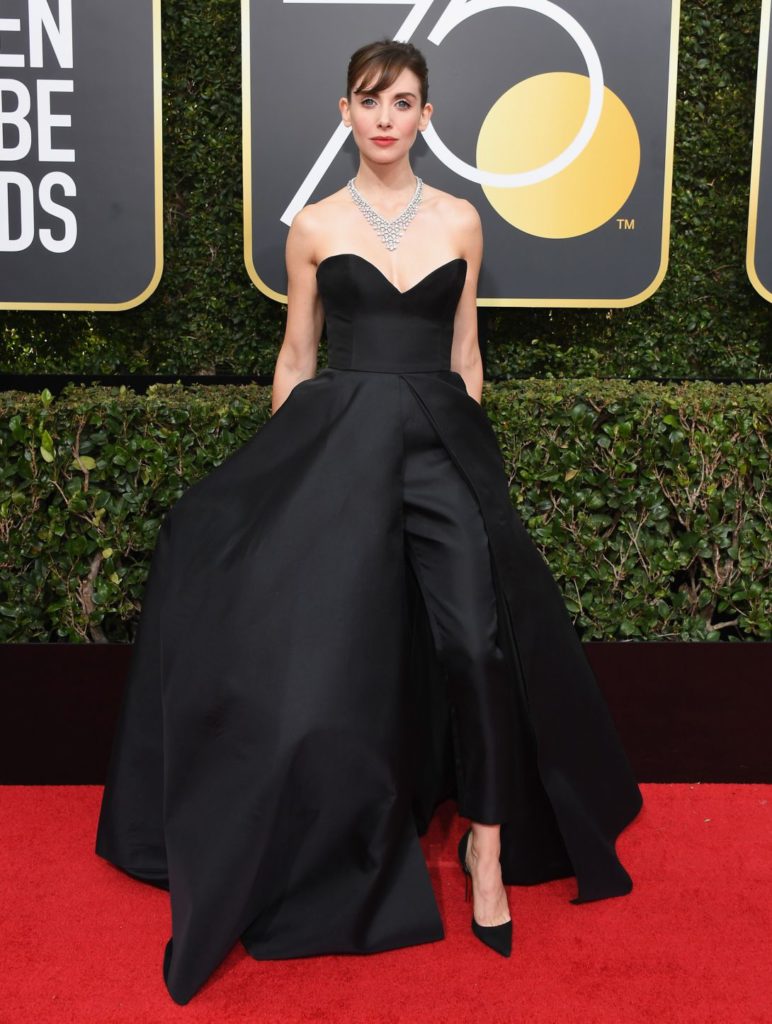 YOU MAY ALSO LIKE:
Golden Globes 2015 Fashion Roundup
Golden Globes 2016 Best Hair and Makeup Looks
Get the Look: Allison Williams at the 2014 Golden Globes

Tweet