Tweet

It's Halloween. I'm hungry and so I'm sharing a recipe for Honey Peanut Butter Granola Bars. (There's some logic in that, even if it's only apparent to me.)
These yummy bars are kinda sorta like Rice Krispie treats taken up a dozen notches. Peanut butter substitutes for the marshmallows and there are other ingredients in there that elevate the taste to another level. And, like Rice Krispie treats, no baking is involved.
Make them as after-school snacks, Halloween treats for your family or just because you're hungry. Like I am. Now where did I put my Sweet and Salty popcorn? Yup, that's in these …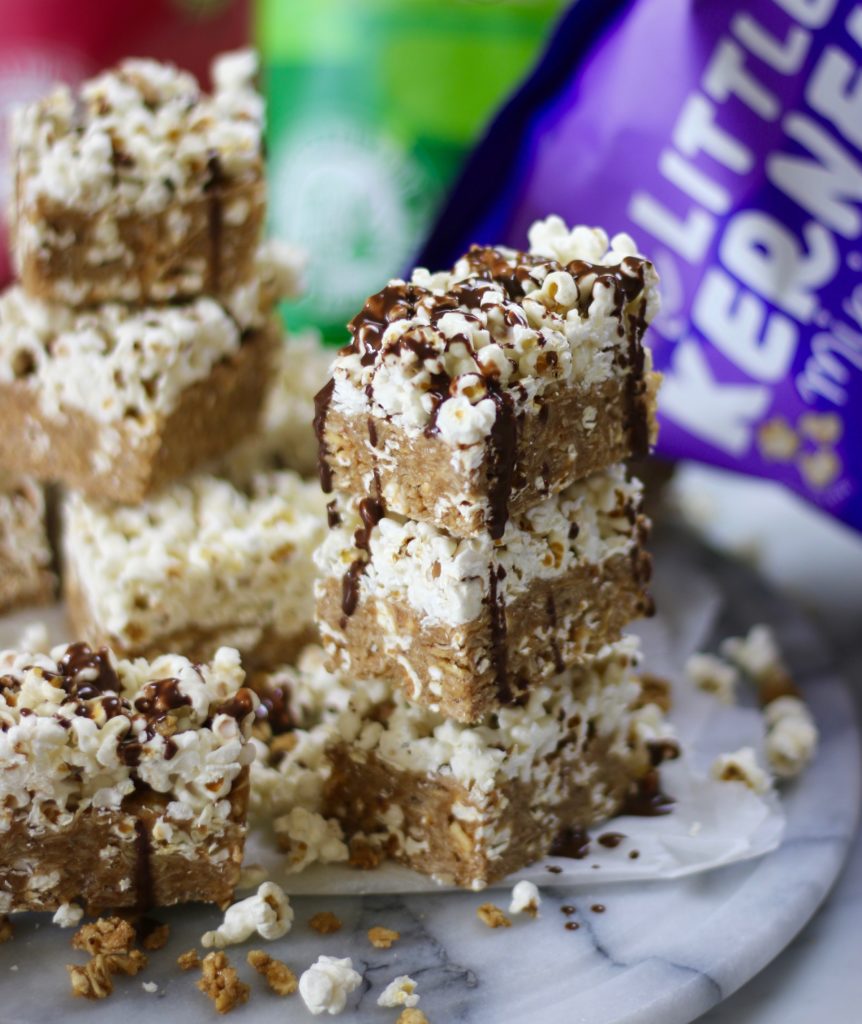 Honey Peanut Butter Granola Bars
Recipe Credit: @snacksalldayeveryday
Ingredients:
•2 cups of rolled oats
•3 1/2 cups sweet and salty popcorn. (We like The Little Kernel Sweet & Salty.)
•1/2 cup puffed rice
•1/4 teaspoon salt
•1/2 cup peanut butter
•3/4 cup honey
•1 teaspoon vanilla extract
Instructions:
Combine all dry ingredients in one bowl (using about 1/2 cup of popcorn only).
In microwave, combine peanut butter, honey, and vanilla extract and melt until smooth.
Combine this with dry ingredients and then line a dish with this mixture (tightly packed about 3/4 inch high).
Chill in fridge for 20 minutes.
Then combine remaining popcorn with honey and add this on as a second layer (tightly packed).
Chill for another 15 minutes or so, cut, drizzle with melted chocolate, and serve.
No baking necessary!
YOU MAY ALSO LIKE:
Healthy Noodle Recipe from Debi Mazar and Gabriel Corcos
My Vegan Reuben Sandwich Recipe