Tweet

I'm a fan of aromatherapy and have been for years. Scent is evocative. It can be soothing or invigorating, has been used to reduce anxiety; improve cognitive function, relaxation and energy and is even being used for pain relief. (See this article from arthritis.org. and this one from ABC News.)
So, what exactly is aromatherapy? According to the website, Aromatherapy.com, aromatherapy is the practice of using the natural oils extracted from flowers, bark, stems, leaves, roots or other parts of a plant to enhance psychological and physical well being. While its history is nebulous, the practice is thought to date back to the ancient Egyptians who developed a distillation machine that extracted essential oils that were used for embalming their dead. It is the Chinese, however, who are credited with using aromatic oils to enhance such ancient therapies as massage and acupressure.
The term aromatherapy was first used by the French chemist Rene Maurice Gattefosse, who, in the early 1900s, identified the benefits of using lavender oil in healing his burned hands without leaving scars. While it's an ancient therapy, it's also a relatively modern one and is an actively growing form of alternative medicine. There is ongoing research into how it works and, according to an article published by the University of Maryland Medical Center, aromatherapy may be helpful in reducing blood pressure, insomnia and psoriasis.
It's obvious that aromatherapy is a powerful tool and, citing the UMM article again, "most tropical and inhaled essential oils are generally considered safe. "There are some contraindications, however, especially for pregnant women, people with estrogen-dependent tumors and those receiving chemotherapy. See the UMM article for those.
Think about this: each time you light a scented candle, take a fragranced bath or shower or use a home fragrance, you're engaging in a form of aromatherapy. The key, however, is to use the highest quality of essential oils and blends that you can find.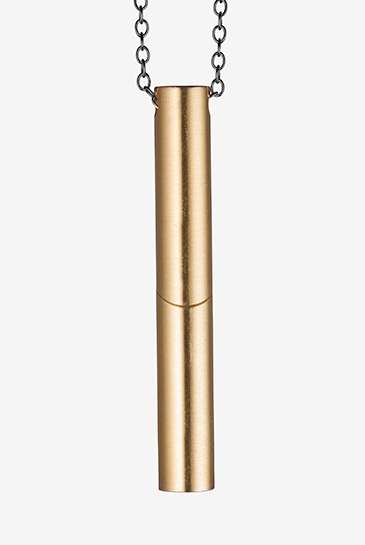 That's where the COR Pendant comes in. It's a beautiful piece of jewelry that you fill with your choice of essential oils and blends to evoke certain benefits on the go! The COR Pendant uses only the highest quality organic and wild-crafted essential oils sourced from small growers and distillers. All essential oils and blends are purity tested. The COR Pendant is a wearable therapy – and it's sleek and beautiful too. Using Cor Wick™ technology, Cor Pendants emit your chosen scent throughout the day to give you aromatherapy benefits on the go. The Cor Wick™ technology also allows for wearers to easily change between the different scents – and chains and pendants can be mixed and matched, depending on your preference of finishes. the COR Pendant comes in gold, silver and rose gold finishes.
And, check out this list of Essential Oil Blends:
Calm: Roman Chamomile, Neroli, Rosalina, Linaloe Berry, Lavender
Focus: Basil, Cardamom, Grapefruit Essence, Sweet Orange
Energy: Rosemary, Peppermint, Green Mandarin, Lemon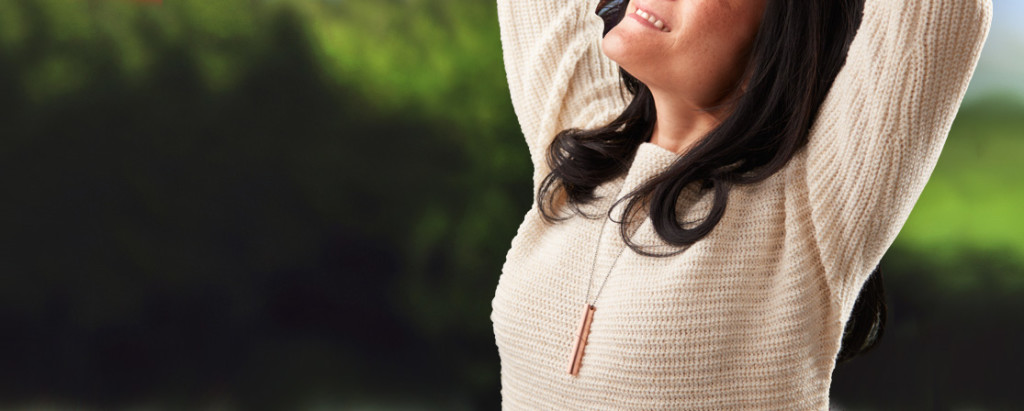 I love the idea of wearing essential oils that have the ability to lift my mood, boost my energy and help me focus.
Mother's Day is around the corner. I think COR Pendants would make a wonderful gift – for your lucky recipient or yourself.
Learn more about COR Pendants here.
YOU MAY ALSO LIKE:
Fragrance is a Time Machine. Transport Yourself …