Tweet

With so many wonderful movies out now, I'm filling up my schedule with movie dates. I just saw The Post, loved it and recommend it. But, this is not a movie review. It's a post about mindless eating that packs on calories while sitting in the movie theatre. What is it about sitting in the dark in front of moving images on a room-size screen that brings out the urge to munch? I have no idea, and if you're looking to cut calories in order to lose a few pounds, like I am, the alluring smell of buttered popcorn can be especially difficult to resist. There's something about forbidden fruit, or more accurately, forbidden carbs and added fat.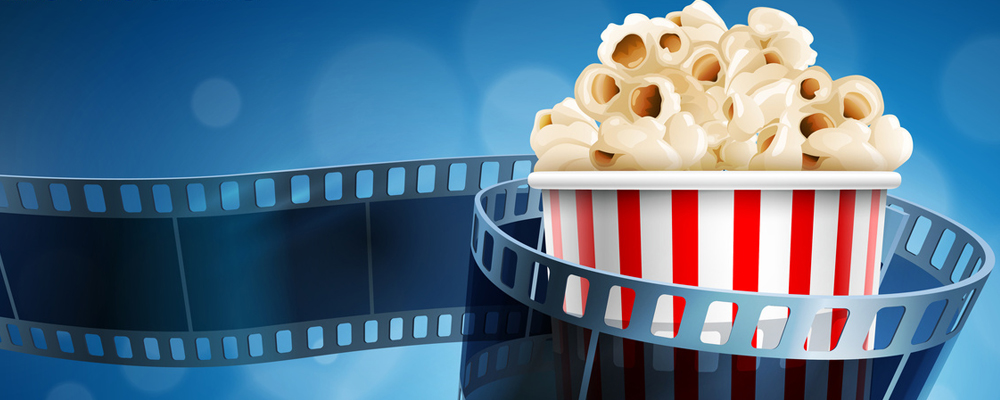 EverBeautiful.com consulted with Jacob Bustos,chef, cooking coach, and food enthusiast. Jacob beat his battle with morbid obesity and has set out to make a positive impact on people. He will tell you that as long as you know him, he will never let you go hungry. This is true to his mission that food is love, family, and fellowship. He will also be the first to tell you how important healthy food choices are. Below are some of his tips for making healthy food choices at the movies.
1. Count your calories. Enjoy snacks at the movies, but limit the amount. If you want candy, share it with your group. Don't deprive yourself; just limit yourself.
2. Find alternatives to the high in sugar items. Goldfish crackers, pretzels and pickles are all good alternatives.
3. Cut calories by avoiding extra condiments. Popcorn is ok, but skip the butter. Hotdogs are ok, but skip the relish, ketchup or mayo.
4. Drink water. If you're not in the mood for water, try flavoring it with packets of Crystal Light powder. (Editor's Note: I'm not a proponent of artificial sweeteners unless they're natural, like Stevia or Truvia. I don't think that the occasional use of artificial sweeteners is harmful, but, outside of the theatre, try infusing water with fruit. Fill a large pitcher with water and add sliced apples, lemons, oranges or other fruit of your choice. Cucumber water is also delicious. Allow the water to stand in your fridge for a few hours before drinking. You can also find infusion pitchers at many housewares stores, such as Bed Bath & Beyond. – ML)
5. Most theatres allow you bring in snacks if you have a special dietary need. Bring items like jerky, yogurt and fresh fruit. Just ask so you don't feel you have to be sneaky.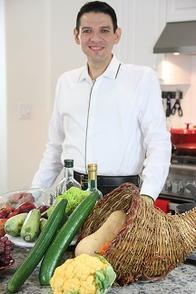 Jacob knows whereof he speaks. He underwent a life-saving bariatric procedure in 2012 that began his 160-pound weight loss journey. He also underwent a traumatic skin removal surgery in 2015 that nearly ended his life. During this traumatic event, he had a very private and personal experience with his Maker, as he explains it, that affirmed his mission on earth to feed people with much healthier options. Jacob has been in demand for speaking engagements and has produced videos to teach and coach better eating habits. His ability to take a regular food dish and create a healthier version has been in high demand.
One more thing you can do to squash your cravings for munching at the movies is to fill up on healthy food before you leave the house. Just as it's good advice to fill up on healthy food before going to a party where there's a temptation to eat sugary or carb-laden foods, the same holds true for the movies. Enjoy this season's crop of movies. And be careful at the candy counter – or avoid it altogether.
For more information on Jacob and his company, Portion Your Plate LLC, please visit http://www.portionyourplate.com
YOU MAY ALSO LIKE:
Hollywood Stories: Short, Entertaining Anecdotes About the Stars and Legends of the Movies
Eat to Boost Your Immune System

Tweet